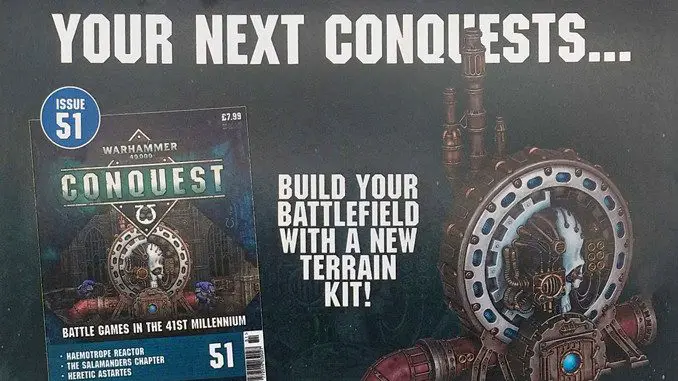 Last updated on May 12th, 2022 at 06:04 pm
As I said with the Last Post, we're down to some meagre offerings. If you agreed with that, you may be very disappointed with these next two issues.
If you want to get more out of Warhammer Conquest, come and join us in our Warhammer Conquest Facebook Group.
Show off your models, ask questions and get the latest news from the community itself.
And without further ado, let our collective disappointment commence
Issue Price £7.99
Total Value £13.75 (based on the retail box at £27.50, which contains two)
Total Saving £5.76
So, the savings are slightly higher since the complete contents were leaked. you're now saving £5.76 instead of £4.51. If you like terrain. I'll probably pick up a couple of these, even though we get another in Issue 68 I really like these, and the eye on that skull is crying out for an LED conversion.
Remember these issues are only £7.49 if you buy from Forbidden Planet. Yeah, you have to pay postage but that's capped if you order 3 or more issues. So just preorder a ton more at the same time and you won't pay any more postage.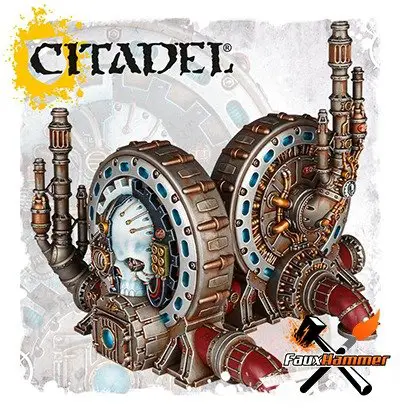 Issue Price £7.99
Total Value £4.75
Total Saving -£3.24
Well, if you're buying individual issues just to make a saving. This isn't the issue for you. This is a double kicker.
Based on the leak, we initially expected some Martian Ironcrust with this issue, which would have made our bases more interesting. But instead, we're now getting another Astrogranite which we got back in Issue 22 (yayyyyyyy).
Unless you're actually reading the issues (some people do), then you're losing money on this one. If you want some Astrogranite Just buy it from somewhere like Element Games who already sell it and most other 40k stuff at a decent discount.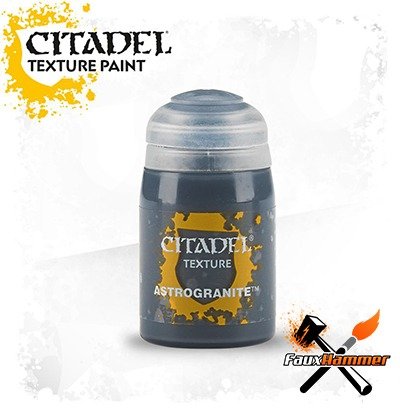 We'll continue to provide updates as changes are identified. Keep an eye on the full lineup article for changes. Let us know what you're working on in the comments or by joining our Facebook Group.
Follow FauxHammer by subscribing to the site (below). You can also follow on Twitter or Facebook for the latest updates.
What do you think of the upcoming goodies? let us know in the comments.