FREE 3D Printed Halo Miniatures for Ground Command and Halo Tactics
Last Updated on August 10, 2022 by FauxHammer
For anyone who follows my socials, you won't be surprised that I've been getting into 3D printing in a big way of late. with more and more companies sending us printers to review. It's been a non-stop printathon in the FauxHammer household for the last 2 months. And now, as part of my Elegoo Mars 3 pro review. I wanted to showcase these Halo miniatures that have been generating a bit of Buzz on my socials. and yes, I'll share where I got the files.
Click this link & buy your hobby stuff from Element Games for the UK & Europe to support FauxHammer.com – Use Code "FAUX2768" at the checkout for double reward points.



Our Affiliates / Hobby Stores
I've been accused in the past of putting all the valuable content at the bottom of my articles and the top is mostly chaff. well ok! here you go then, the bit that 99% of you want is right up front.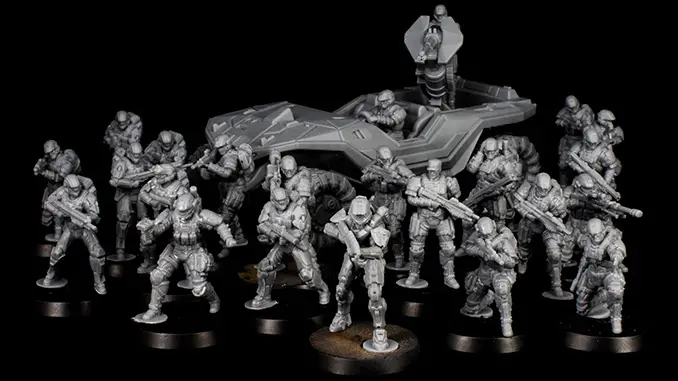 I managed to get myself a treasure trove of FREE! Halo Miniatures to 3D print, all of the various qualities and unfortunately, not in a format where I can credit the individual creators. Amongst my collection shown at the top, I'm sure has at least 2 different creator's models as the ODST units are distinctly different in detail pronunciation than the rest.
So a lot of people have commented on my posts saying little more than "STL?" (no "please" or anything else like "those look nice") I shared the Halo Tactics website with many people as it's only right to direct people to the source who put this together, rather than just link to the files.
However many people ended up there and got lost – especially on mobile. To be fair, it does take a bit of digging and that's a big ask in its day and age where most people (myself included) read little more than a headline and maybe some snippets. (or don't even say "STL please?").
So follow these simple steps…
Go to the Halo Tactics Blogspot Website (It's much better on desktop than mobile)

There's also a small Facebook Community for this game

Under the Halo Ground Command heading, Select the "HGC Community FAQ v2.0.pdf", you'll need to download it.
On Page 4 of that FAQ is a link to a google drive repository of about 18GB in 3D Halo models, of various Qualities.
Add a comment at the bottom of this article saying "Thanks!"
There are also a ton of additional models all available for free (when downloaded individually) from Giorgio Donato here.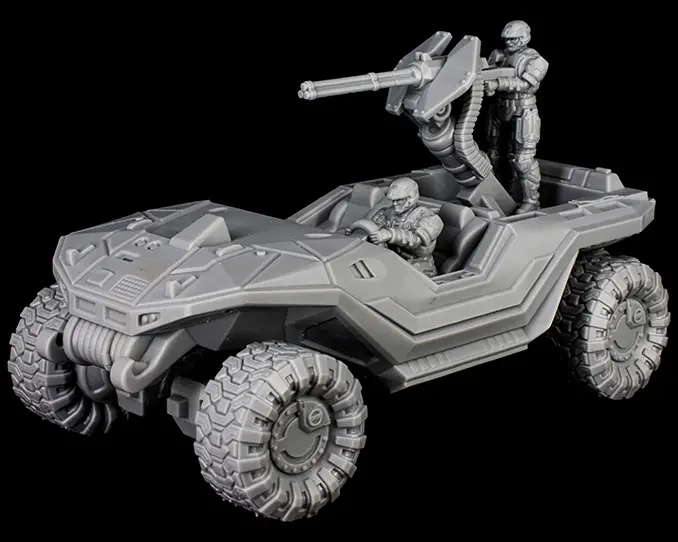 Now, to print the models I've shown here, it's not as simple as downloading and printing from that repository. Many amongst you will read the TERMS OF USE and Printing Tips document at the root of that repository. Most will ignore it. So I'll cover that too below.
Oh, just a heads up, whether you want a new printer or your first printer, we've done a detailed breakdown of the Best 3D printers available right now and you can check that out here.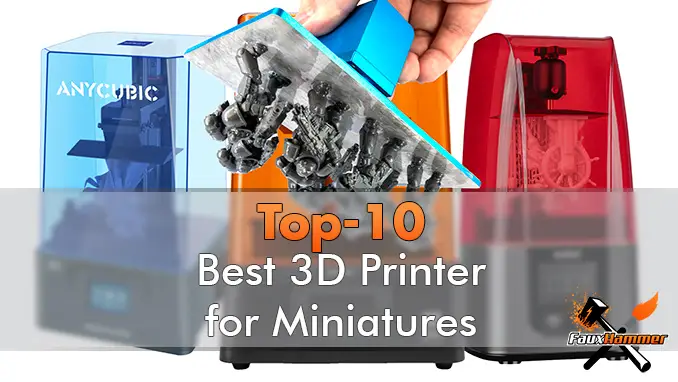 Unlike other Articles (some of which are ranking higher on Google than us!) we've actually had hands-on with and used the 3D printers we feature. So if you want accurate advice rather than whichever printer generates the most affiliate revenue. Read our guide, please.
To understand the scaling of these miniatures, you need to understand their original intent. The models here are based on Halo Ground Command, a 15mm (or 1:100th scale) Also, technically they are more like 16mm due to the size of the Master Chief. The Halo Ground Command wargame created by spartan Games. Unfortunately, Spartan Games closed and with that came the discontinuation of Ground Command.
Thankfully for the player community, a group picked it up and ran with it, not only releasing more models but also adding expansion content to the series.
Now, with the models being 1:100th scale. most of the models in this repository will be 15mm in size. So if you want the models scaling up to 30mm heroic scale, (to Play Halo Tactics) you need to increase the size of these sculpts by about 180%. For me, I went with 32mm so 200% scaling so they'd fit in better with my Warhammer Space Marines.
The repository contains lots of supported files. but these are already scaled to 16/16mm or 30mm and the supports are excessively large and plentiful.
So take the raw unsupported and unscaled files, scale them up and support them yourself. I really should do a guide on supporting miniatures.
It's also worth bearing in mind that many of the models in that drive are detailed and scaled for 15mm gameplay and as such details are often quite soft or in many cases, absent. But I'm happy to say you can create a solid UNSC marine force with ODST models and a Warthog. Spartans are available featuring individual models of various armour types but I went with Chief from Halo: Guardians' Blue team.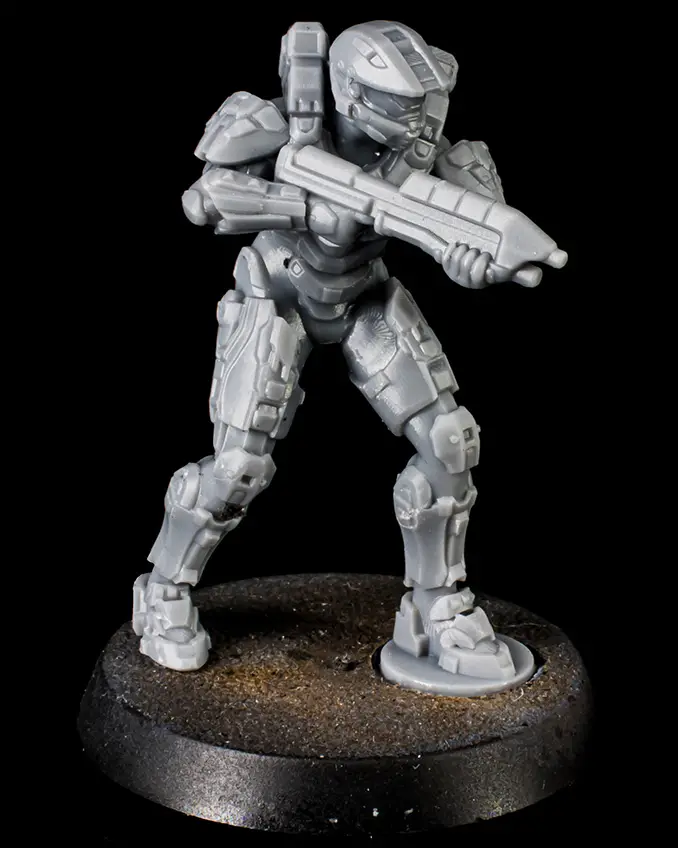 And yes, you can also print all the characters from Red Vs Blue. Which is a much better Halo show than the Halo TV Series, Actually, pretty much anything is better than the Halo TV series.
Halo Tactics is a community-created Skirmish game based on the tabletop universe. You can get a lot of details from this Blogspot website as mentioned in the first section. Check out the Halo Tactics rules .PDF written by Leon Delago.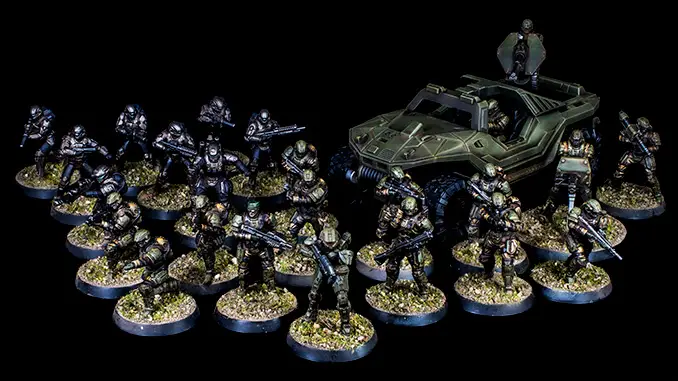 With this site and rulebook and just a few models, you can easily play some huge wargames featuring your favourite characters. Staps, points, spec sheets and templates can all be found on the website above.
Or just proxy them as Astra Militarum (Imperial Guard for the purists).
Click this link & buy your hobby stuff from Element Games for the UK & Europe to support FauxHammer.com – Use Code "FAUX2768" at the checkout for double reward points.



Our Affiliates / Hobby Stores