Warhammer Conquest: Primaris Repulsor issues Confirmed
So, here;'s an odd post but it's information I know a lot of people have been waiting for! We now know the components we are getting in each of the 4 issues (75, 76, 77 & 78) for the Primaris Repulsor
We've known since the leak that the Repulso is coming in issues 75, 76, 77 & 78. However, this has appeared somewhat odd as the Repulsor comes on 3 sprues, not 4!
As many people pointed out, the most likely scenario was that one of these issues will be the base and stand. Well, that's exactly what's happening! And we believe we know which issue.
A friend of ours (Selven) who runs My descent into 40k (an Italian Warhammer Conquet Blog) got n touch to point out that the issue contents have been shared in Spain, showing the exact content of every issue.
This detail comes from Salvat, the Spanish publisher for Conquest and you can see the full .pdf here. It's in Spanish but it's easy to work out since the part names are in English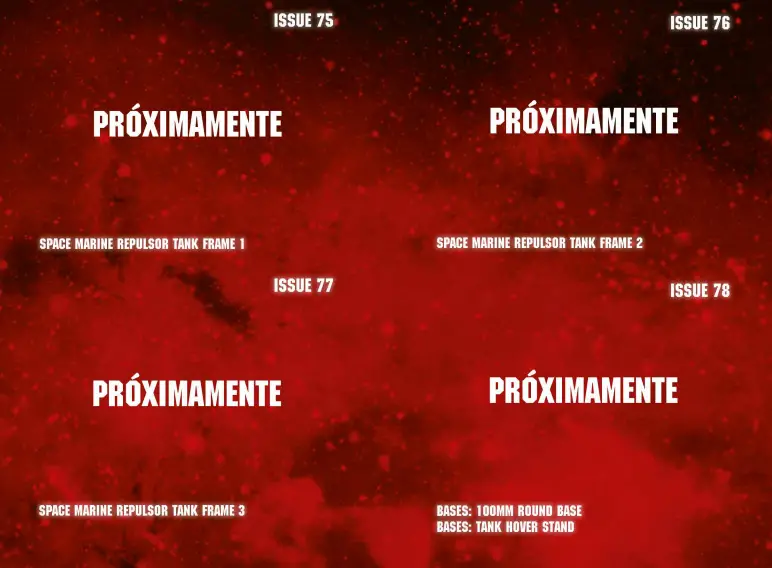 So there you have it.
So, you can if you wish, you can buy all 4 issues to get your repulsor. Or you can skip out on the base and hover stand. The Repulsor does need a stand so it will sit flat as the rear is higher than the front. But you can substitute this clear ring of plastic for one you make yourself or some rubble style scenery. it's mostly beneath the model anyway so any you're unlikely to see what is propping it up. As for the 100mm base itself, the official ones are £3.50 each (or much cheaper on eBay/Amazon) or you can use this as an opportunity to pick up some scenic bases from any source you like.
If you get all 4 issues the cost is £31.96 (or £29.96 from Forbidden Planet) Saving £18.04 (£20.04 – Forbidden Planet) from the Retail Price.
If you skip the base in Issue 78, The cost is £23.97 (£22.47 – Forbidden Planet). So you save £26.03 (£27.53 – Forbidden Planet). So you can actually get a repulsor for less than half price!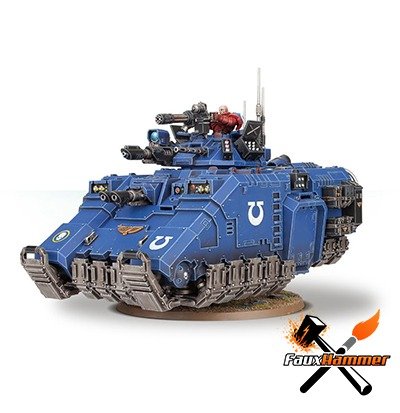 I've shared the above links to get the issues from Forbidden Planet (these are affiliate links). this is the best way to secure the issue before release. But pre-order quick if you want to secure them. Scalpers will absolutely rinse the stock of these and with previous issues, Forbidden Planet has limited the orders to 1 of each per customer or even run out of pre-order stock entirely. They won't charge you until the issues are released. So, preorder now and save your Christmas money to get them in February/March when they come out.
Follow FauxHammer by subscribing to the site (below). You can also follow on Twitter or Facebook for the latest updates.
What do you think of the upcoming goodies? let us know in the comments.
Summary
Article Name
Warhammer Conquest: Primaris Repulsor issues Confirmed
Description
We now know the components we are getting in each of the 4 issues (75, 76, 77 & 78) for the Primaris Repulsor
Author
Publisher Name
Publisher Logo