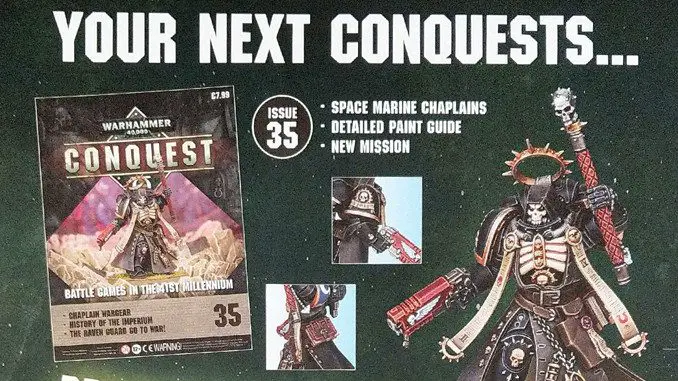 It's that time again, I can confirm the contents of issues 35 & 36 as I finally received my subscription delivery for Issues 31 – 34.
After Forbidden Planet released the cover artwork for these issues, we knew there would be changes to the leaked content of all 80 issues.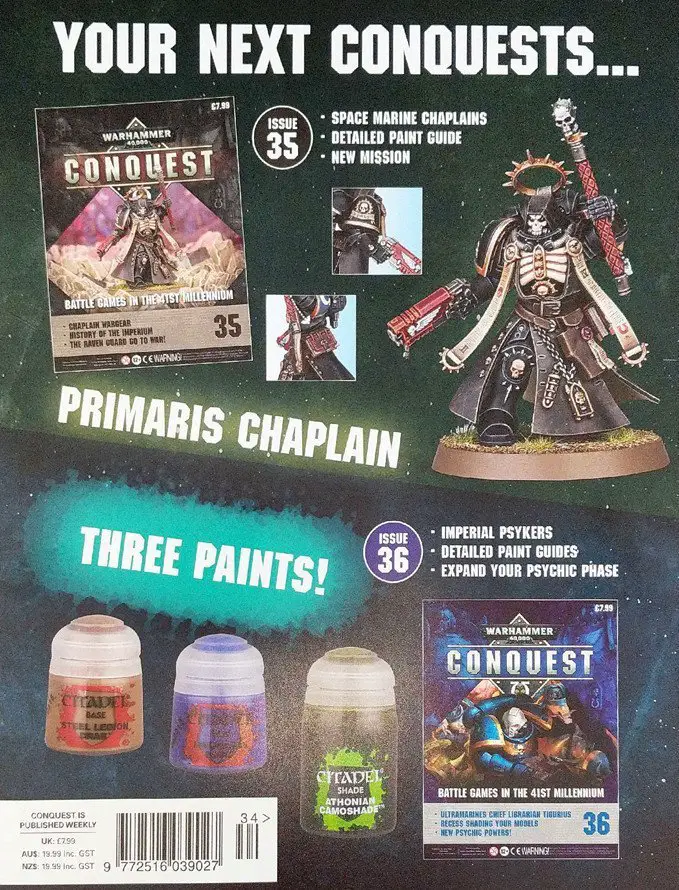 Issue 35 is what we expected from the cover art reveal, however, 36 has had a changeup in the paints we were expecting. I suppose a change of the paints will continue for the rest of the series now. But I will continue to update the leaked content as I can confirm it.
Join us on Facebook to talk about Warhammer 40,000 Conquest. Discuss the latest news, issues and share pics of your models to get community advice.
Warhammer Conquest Issue 35 Contains
As expected
Issue Price £7.99
Total Value £22.50
Total Saving £14.51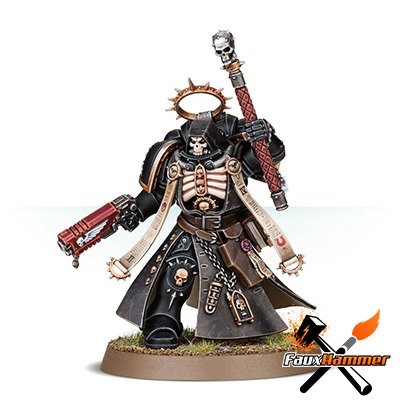 Warhammer Conquest Issue 36 Contains
A slight Change up here, we still get Macragge Blue, but now we are also getting Steel Legion Drab from issue 40 & Athonian Camoshade, originally planned for issue 70.
Issue Price £7.99
Total Value £7.65
Total Saving -£.034
This Issue originally contained a re-supply of Death Guard Green but this has now moved to issue 31. It also contained Leadbelcher, which has now moved to an unknown issue.
We'll continue to provide updates as changes are identified. Keep an eye on the full lineup article for changes.
Follow FauxHammer by subscribing to the site (below). You can also follow on Twitter or Facebook for the latest updates.
What do you think of the upcoming goodies? let us know in the comments.