Warhammer Stormbringer Magazine Contents List – Issues 1-80
Last Updated on May 18, 2023 by FauxHammer
Ok, so we did this with Warhammer Conquest when the contents were leaked. We did it again with Mortal Realms. And once again we did it with Warhammer Imperium. Those articles have been our most popular posts ever written. I guess it's clear that people want a repository showing all of the contents per issue. So now we are doing the same with Warhammer Stormbringer Magazine. This article will regularly be updated to show the full contents list of Warhammer Stormbringer Magazine issues.
Despite all that, people will still complain, saying "the title is misleading". Well, at least I told you how it works in the opening paragraphs because that's easier than updating the article's title every 4 weeks and waiting another 8 weeks for google to show the update. (not my fault how the internet works), but complain away guys, I'm used to it.
For anyone who just wants to get in on this subscription now,
Go the official website and click "subscribe"!
15% off Phrozen with code: "FAUXHAMMER23"
Our Affiliates / Hobby Stores
Warhammer Stormbringer Facebook Group
Join us on Facebook to talk about Warhammer Stormbringer Magazine. Discuss the latest news, issues, share pics of your models and get community advice.
For the longest time, I didn't get the point of Discord, it was just a mess when I joined all the various different channels.
So here we've made one that's to the point, with clear topics of discussion. Yes, there's one for Warhammer Stormbringer, it's a big one.
Come and join in the fun, we have new members daily and lots of people sharing their great work. Come share yours too.
Warhammer Stormbringer Magazine FAQ
For anyone who is new to the magazine or even the hobby in general, we've done a quick FAQ below based on our experience with Warhammer Conquest, Mortal Realms & Warhammer Imperium. This contains lots of useful info, even for those who have been around for a while.
Is Warhammer Stormbringer Magazine released yet?
No, it's just a 5 week Trial Release.
It's reportedly available in some Newsagents, Supermarkets and possibly WH Smiths. In Essex and Middlesborough.
The trial means that the publisher just testing the waters with the subscription to see if it is viable for the full 80-issue run. They will determine how many subscribers they generate from this small release and that will inform them how many copies of the magazine they need to create in order to deliver it across the country at the end of the year.
Many of us feel this approach is a bit archaic, I'm confident that, knowing this community, more people will learn about this magazine from various social media outlets than from the release in stores.
I mean, we are wargamers. In the most, if we can avoid going outside, we will.
Honesty I want to know how many people subscribe to this after watching TV ads vs how many people subscribe after following our coverage. (then I want to know how much it costs to publish a TV advert).
Joking aside, here's what we know.
The UK Release Date for Issue 1 (trial) was February 16th 2022
Based on the time between the Imperium Trial and full release, we expect the full release date to be around August 24th 2022.
What is Warhammer Stormbringer Magazine?
Warhammer Stormbringer is a Partworks Magazine (In that pieces are released with each issue to make a complete product). With this magazine, you get the parts to build and paint 2 opposing armies of miniatures from Games Workshop's Tabletop wargame, Warhammer: 40,000.
What are the expected Contents of Warhammer Stormbringer?
Oh wow, coming out with the big questions straight up, are we!
Well, here you go, you get all of this;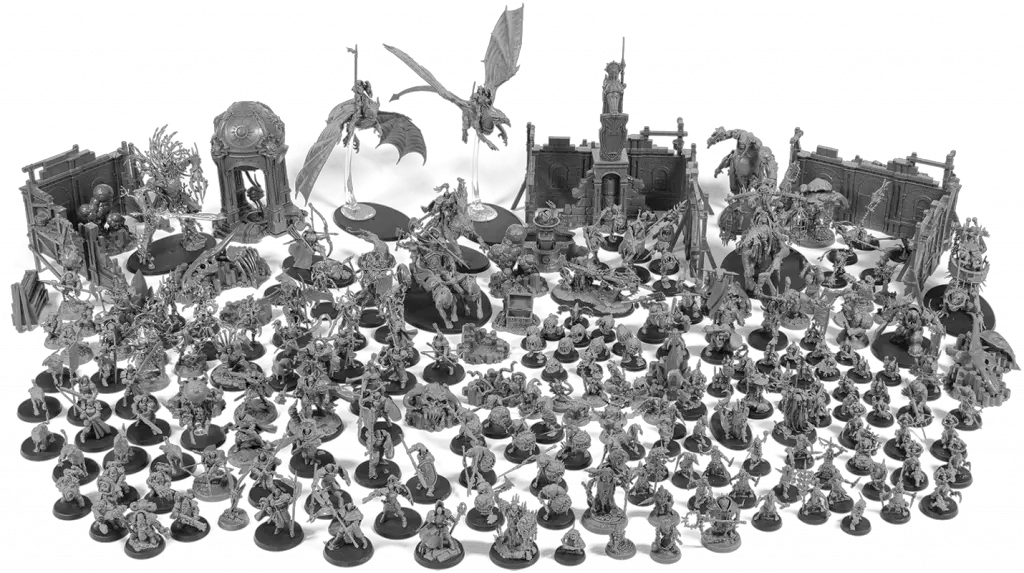 An extension of how Warhammer Imperium was presented. Instead of having 2 specific armies. you now have two Grand Alliances to face off. These are the Alliance of Order and the Alliance of Destruction. foregoing the Orders of Death and Chaos which are further factions available within the Warhammer Age of Sigmar universe.
Within the Alliance of Order, we get the Stormcast Eternals, Kharadron Overlords and Sylvaneth.
The Alliance of Destruction in this collection features the Orruk Warclans, the Gloomspite Gitz and a Giant from the Sons of Behemat faction.
If you want a full breakdown of every model in this set, we've done the entire breakdown, and you can see it by following this link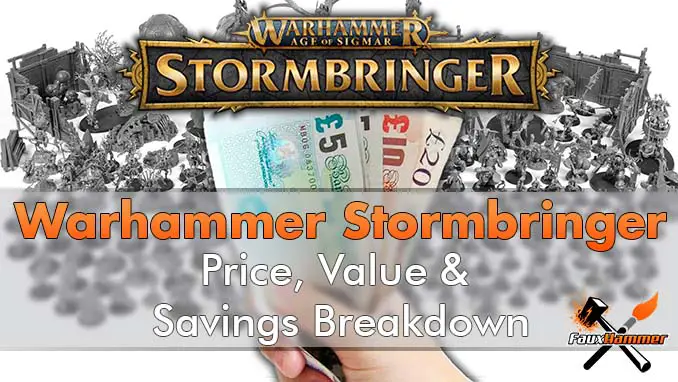 Here's the top-level view of what the magazine costs, vs the value of the individual (where possible) models you get in it.
So, on the surface, the immediate savings are a couple of percent up when compared to Imperium. Below I will dive into the individual elements. And bear in mind, I worked this out before the March 2022 price increase to some sets.
Savings after the standard 20% discount from various FLGS and Online Hobby Stores.
To work this out, i just deducted 20% off the Total Value fields.
It's a bit of a raw and nasty way of doing it., but it does give you some indication of a more realistic comparison due to many of us shopping online.
What is the best way to subscribe?
This is a bit of a hot topic, there are two main ways… And a third (IMHO better) way. Below we will look at the different ways to subscribe to Warhammer Stormbringer.
Now, as this is a Trial run initially, the only way to subscribe until the mag is released properly is option 1. and whether you are in the catchment area or not, you won't actually get any issues (or charges) for several months.
Option 1:
Subscribe directly with Hachette by clicking subscribe now on their website. With this method, you will be sent 4 issues every 4 weeks and will be charged around the same time that the issues despatch.
Bear in mind a "delivery" as they refer to it on the website, is 4 issues. It;s released weekly but delivered to you in packs of 4 – sometimes with some extras.
It's also worth noting that, Subscribing with Hachette is the only way to get your hands on the 4 premium packs at an extra £2 per issue.
Option 2:
Subscribe with your local newsagent. They will manage your subscription and you simply need to collect your issue from them every week. Normally on a Wednesday.
By subscribing at your "trusted" newsagent, you are unlikely to get the extras that Hachette provides in certain deliveries (not an issue, remember there are 4 "issues" per "delivery"). Nor will you get the binders or art subscriber extras that you are charged for.
Option 3: The best way to subscribe to Warhammer Stormbringer
This one didn't occur to many of us until well into Conquest's subscription run but ended up the best of both options above. This method is to subscribe with Forbidden Planet.
Subscribing with (Or really just buying from) Forbidden Planet will get your issues delivered to your door weekly rather than every 4 weeks. You're charged weekly, you can pick and choose the issues and quantities you like.
There is a postage cost, but this is how it works.
Postage for ordering 1 issue is £2, 2 issues are £3. And 3 or more issues is £5.50. But that's the cap. If you order 3 issues or 300 issues (They don't need to be the same issues), you could order issues 1-10, 10 copies of issue 1, or any mix in between. so long as the total quantity of issues in a single order is 3 or more), the postage cost will never rise above £5.50.
As the issues are all 50p cheaper anyway, if you order 11 issues in one go, you will break even. Order more in a single order and you are saving money.
When the first issue of the order is despatched you are charged for the issue and the full £5.50 cost of postage for your whole order, After that you never pay postage again and just pay for the issues weekly until that order is complete.
What Countries is Warhammer Stormbringer Magazine Available in?
As of now, it is only confirmed in the UK, but Expect this to come to numerous European countries, Possibly the US and Australia, depending on the popularity of his in the UK and existing collections in other regions.
Is there a model exclusive to Warhammer Stormbringer?
Yep, here she is!
Not the best pic I know, but this is the only unidentifiable model in the full-collection image.
The model will likely be a hero of some kind and is based on the Praetor sculps. Assumed as she has a halberd.
Not really hidden, if you read the small print. After the First Binder, Hachette will charge you for each of the 3 additional binders they send you throughout the series.
There will likely be some exclusive gear too. With Warhammer Conquest, this was some (mostly Silver templars) books. With Mortal Realms, it was a 3 part Novella.
When these are available Hachette will auto-enrol you to receive one and will charge you for it. You can opt out if you are quick.
But if you end up with them and you didn't want them, You can also send them back (Freepost) for a full refund. (make sure you get proof of postage, however).
No, it's not a scam, it's in the terms and conditions when you sign up. Please stop complaining about it.
15% off Phrozen with code: "FAUXHAMMER23"
Our Affiliates / Hobby Stores
Warhammer Stormbringer Contents Per Issue Breakdown
Right here we go, this list will get progressively larger as we get new info. We'll aim to do a post on each set of issues as we get them along with updating this master list.
UK Release Date: 16/02/22 (Trial Only) – 15 February 2023 (UK)
The value of these is calculated from Warrior Edition of Aos, divided by the number of sprues in that set. the two models below are on one connected sprue.
Release Date: 02/03/22 (Trial Only) – 1st March 2023 (UK)
The value of these is based on AoS Extremis edition divided by the number of sprues in that box. the below is one sprue.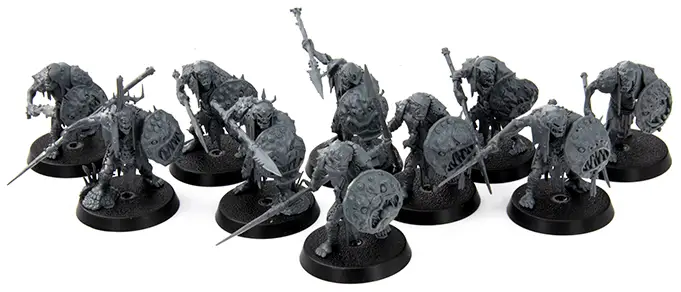 Release Date: 09/03/22 (Trial Only) – 8th March 2023 (UK)
The value of these is based on AoS Extremis edition divided by the number of sprues in that box. the below is one sprue.
Orruk Flesh
Starter Brush
Release Date: 16/03/22 (Trial Only) – 15th March 2023 (UK)
We calculated the brush value at £0.00, arguably it's worth less than that. Get some good citadel brushes ASAP!
Release Date: 22nd March 2023 (UK)
The below is the best pic of the model we have so far, we will change it as soon as we have a better one.
Value based on individual Stormcast models e.g Knight-Questor / Knight-Heraldor
Release Date: 29th March 2023 (UK)
The value of these is based on AoS Extremis edition divided by the number of sprues in that box. Below is one sprue.

Corax White
Catachan Flesh
Release Date: 5th April 2023 (UK)
Release Date: 12th April 2023 (UK)
The value of these is calculated from Extremis Edition of Aos, divided by the number of sprues in that set. the model below is on one connected sprue.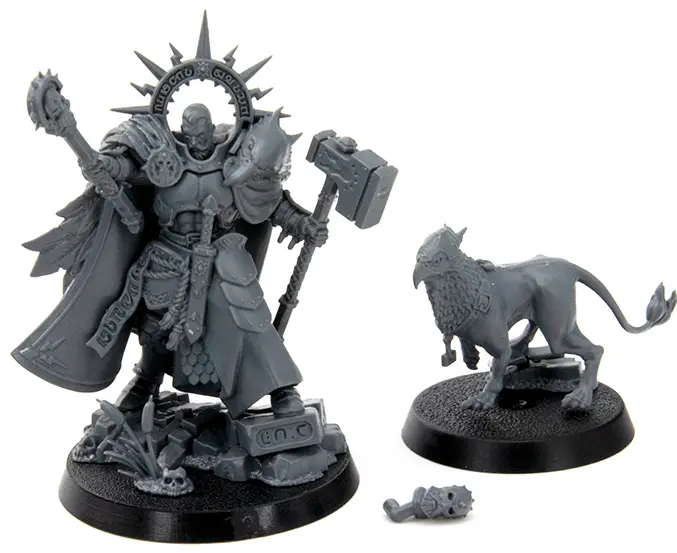 Release Date: 19th April 2023 (UK)
The value of these is calculated from Extremis Edition of Aos, divided by the number of sprues in that set. the model below is on one connected sprue.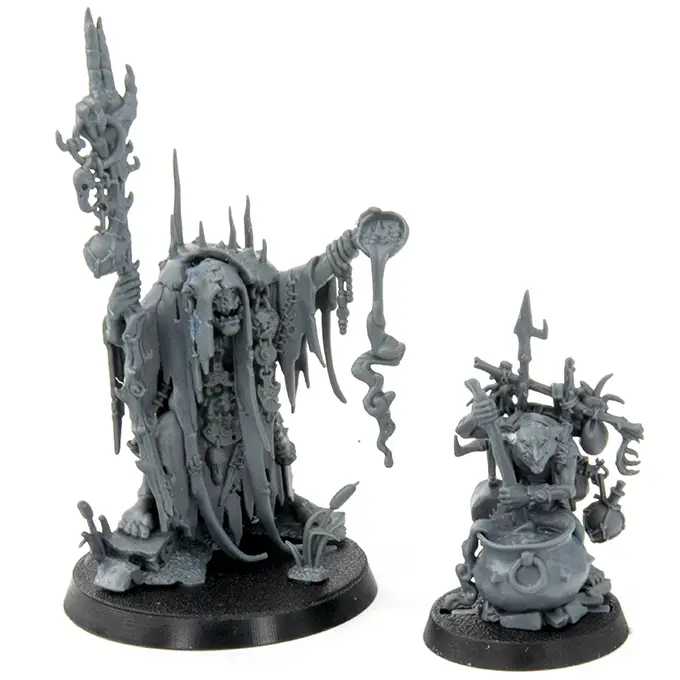 Release Date: 26th April 2023 (UK)
Ok, they are being really awkward this time when it comes to working out the value of stuff. How do we do this one? The price of Harrowdeep cut in Half? The set is no longer available it seems from anywhere. so this will be popular. I just used the current price of an Underworlds Warband.
Due to it's rarity and value, this will be one of the first sets to sell out fast. IMHO, the Underworlds Warbands are amongst GW's best Collections. Each model is a mini diorama.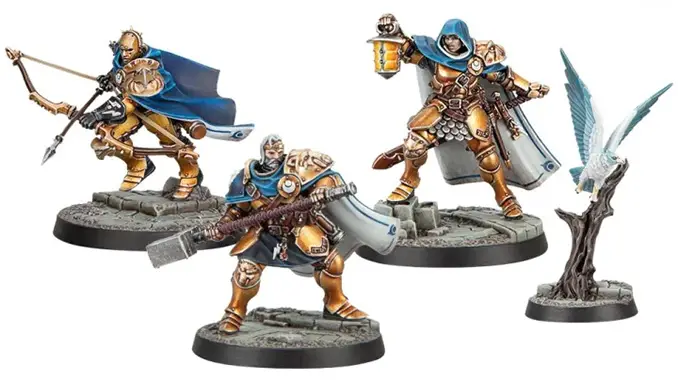 Release Date: 3rd May 2023 (UK)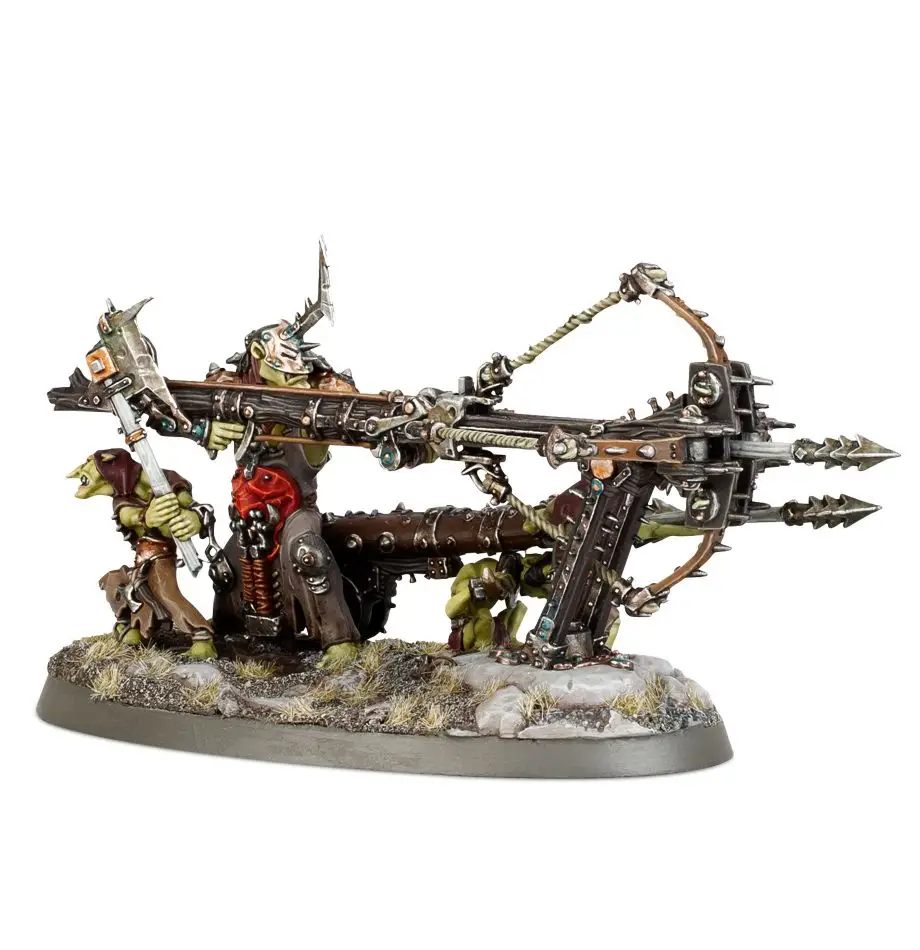 Release Date: 10th May 2023 (UK)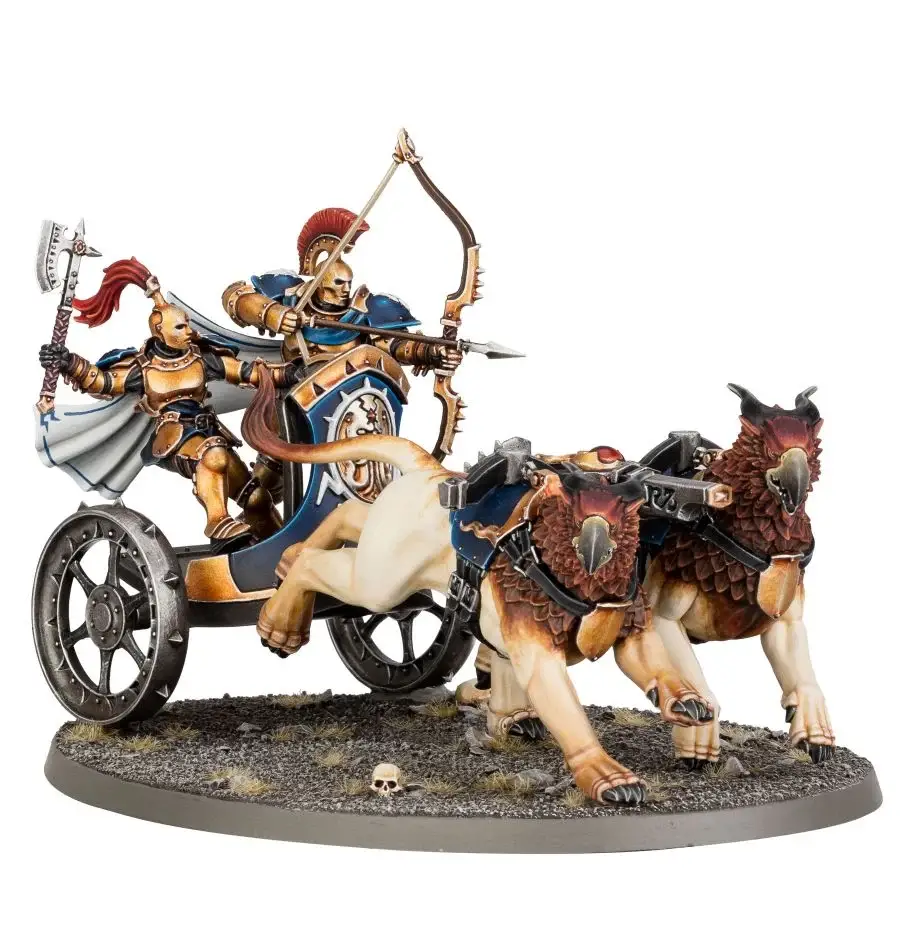 Release Date: 17th May 2023 (UK)
Release Date: 24th May 2023 (UK)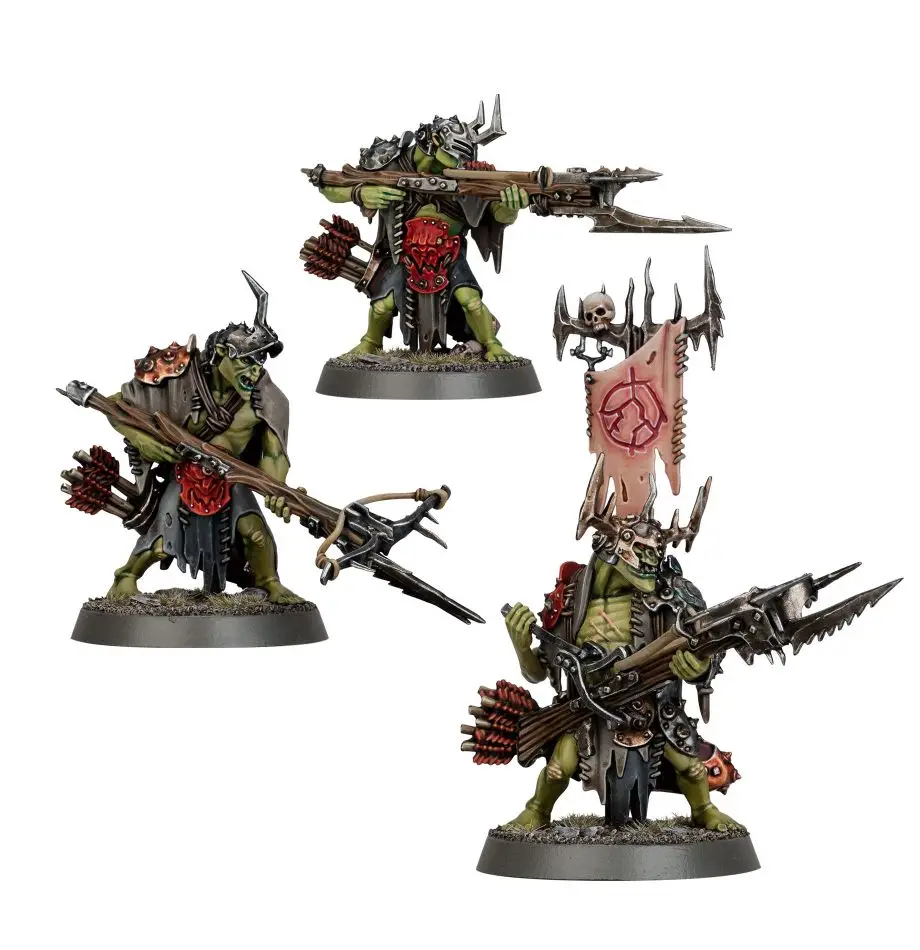 Release Date: 31st May 2023 (UK)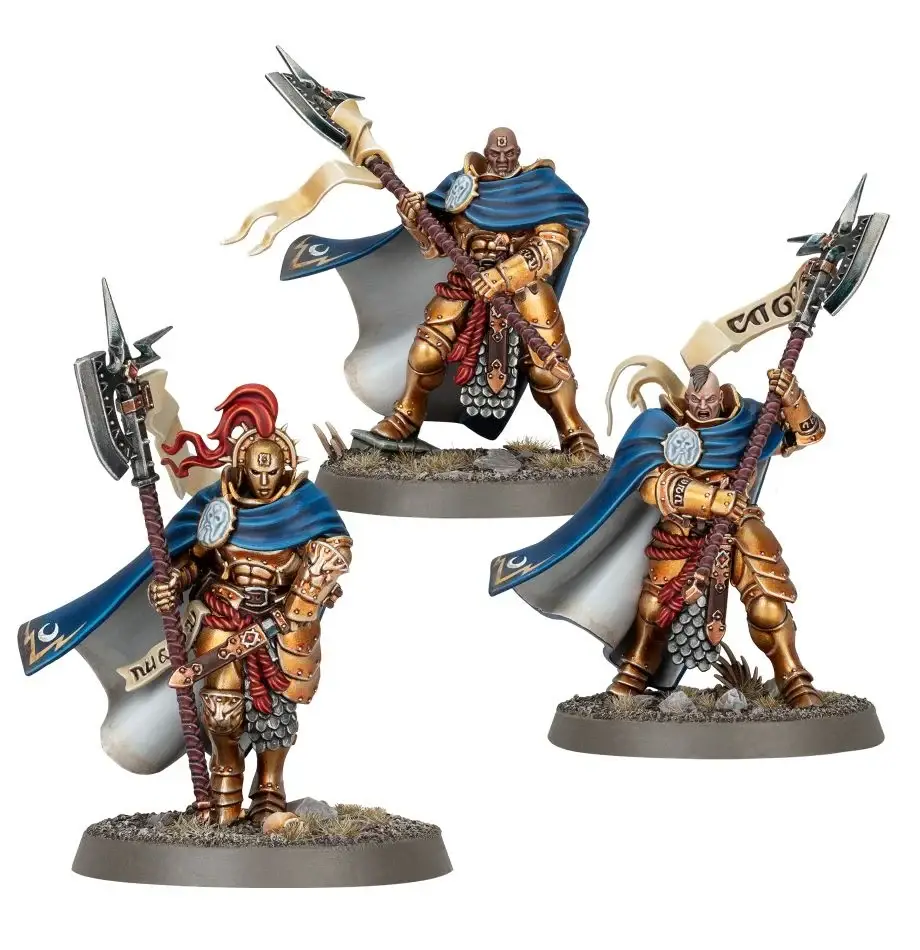 Release Date: 7th June 2023 (UK)
We cou;dn;t get a price for this as it's been out of production for a long time. Also worth saying, this may be your last chance to get this kit. I'm sad they stopped doing these as I feel they added some fun-dimensional elements to Underworlds. But I guess they just didn't sell well enough.
Release Date: 14th June 2023 (UK)
Yay, 2 paints…. if this is your first collection, these are some fairly crucial colours. if you have had previous collections, you probably have plenty of this left.
Release Date: 21st June 2023 (UK)
Again, hard to determine the price as these are no longer available, neither standalone nor as an underworld warband with cards. But we have taken the set price here to determine the value.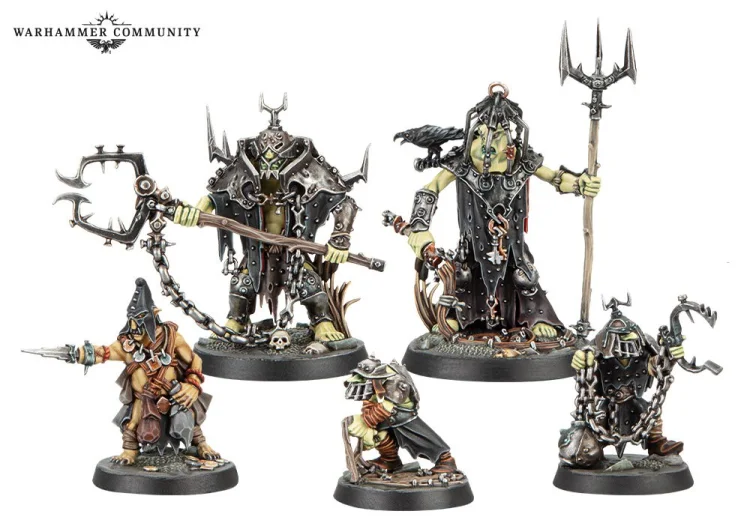 Release Date: 28th June 2023 (UK)
15% off Phrozen with code: "FAUXHAMMER23"
Our Affiliates / Hobby Stores