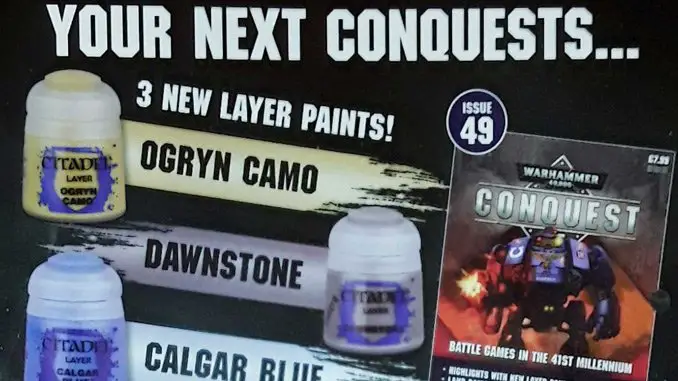 So, after 2 bumper weeks back to back we've returned to a somewhat meagre affair with the contents of Issues 49 & 50.
Why not come & join us in our Warhammer Conquest Facebook Group.
Show off your models, ask questions and get the latest news from the community itself.
So, lets put as much effort into this post as Hachette put into their customer service. Here are the contents of Warhammer Conquest Issues 49 & 50.
Thanks to Mark (a mod) in our Facebook group for sharing the Images.
Originally the contents wee listed as Abaddon Black, Ushabti Bone & Clagar Blue. but, as with all the paint issues. This has been changed and now we are getting the paints below.
Issue Price £7.99
Total Value £8.25
Total Saving £0.26
Issue Price £7.99
Total Value £12.00
Total Saving £4.01
For a while I wasn't sure what we were getting with this issue getting here, aThe initial leak said it was 10 chaos cultists and I assumed that this was 2 lots of the basic retail sprue. The cover art pretty much confirmed this, and now it's entirely confirmed on the back of issue 48.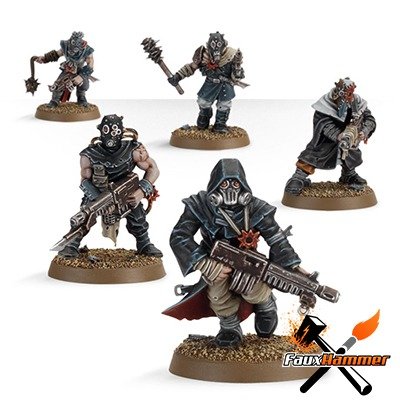 We'll continue to provide updates as changes are identified. Keep an eye on the full lineup article for changes.
Follow FauxHammer by subscribing to the site (below). You can also follow on Twitter or Facebook for the latest updates.
What do you think of the upcoming goodies? let us know in the comments.