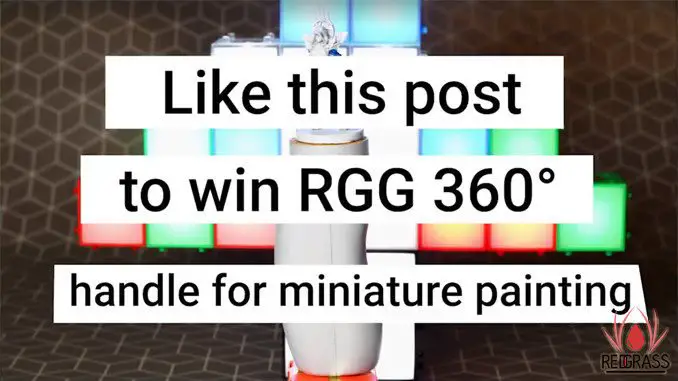 The guys over at RedGrass games who made the Everlasting Wet Palettes have been back in touch regarding their new product Kickstarter campaign. For those of you who missed the details last time, see the first look at the RGG 360° here.
This time they have announced the launch date of their next Kickstarter Campaign.
Drumroll Please……
…..
..
.
'January 10th 2019'
If you're intested mark it in your calendar, but I'll report again before the time.
Along with this announcement, they are celebrating with a PRIZE DRAW.
For your chance to win the following;
Three RGG 360° Miniature Painting Handles
1 Everlasting Wet Palette – Studio XL (the big blue one)
4 High-Quality Kolinsky Brushes
All you need to do to be in with a chance to win is click the "Like" thumb's up on the Facebook video below (not "like" on my page) and you will be in!
To help a friend to win, share this post!
If you can;t see the Facebook like button on the video above, click here to view it directly on Facebook
What do you think of the RGG360°? I have some queries about the size, the spinning top, the custom-made holding putty Orange-Tac and the price point. I'll have more to say on this when I get a prototype in the coming weeks. Stay tuned to FauxHammer for updates.
You can keep up with the latest news by following Redgrass Games on Facebook & Twitter. Or subscribe to FauxHammer's news (links in the sidebar) as we will be sharing more News updates on behalf of Redgrass Games Throughout Their Campaign
You can follow FauxHammer on Facebook, Twitter, Instagram & Pintrest. But not Google+ anymore because it's closing down soon…..
Summary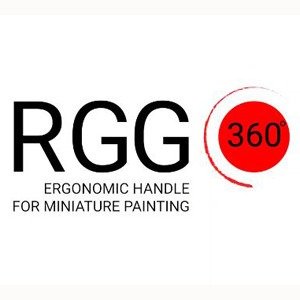 Article Name
Redgrass Games RGG 360° Kickstarter Launch Date & Competition
Description
The guys over at RedGrass games who made the Everlasting Wet Palettes have been back in touch regarding their new product Kickstarter campaign. The RGG 360
Author
Publisher Name
Publisher Logo