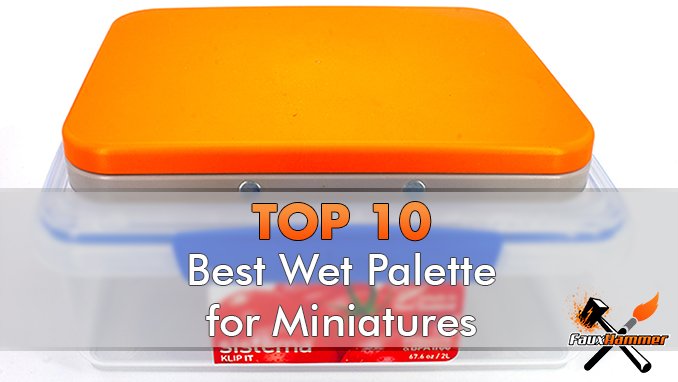 So, you may have heard that a wet palette will improve your painting, maybe you've been using a wet palette for a while and are wondering if there are better options out there? Today we are looking at the Best wet-palette for miniatures paints.
Our Affiliates / Hobby Stores
To see all of our guides to the Best Tools for Miniatures, click on the image above.
Best Wet-Palette for Painting Miniatures – Summary
If you are just interested in the "What" not the "Why", here's the ranked list of wet-palettes – but beware, best for everyone may not be the best for you. Check out the summaries below to see why each product has taken the place it has.
Why use a wet Palette?
If you're not already using one, a wet palette essentially keeps your paint wet for longer. As soon as the paint is out of its container it's drying (heck some of the more popular paints dry in their containers!) By having a water-absorbent layer below a semi-permeable layer, the paint is able to slowly absorb water as it sits on the palette.
In addition to this user have noted that they are able to achieve more stable paint consistency – you are not constantly fighting against local air humidity & temperature in order to keep your paints at the correct workable fluidity.
There is still a good argument to make for dry palettes – when I do sharp linework I prefer a drier, tackier paint. Wet palettes can overdilute your paint at times – especially with metallics & washes.
Beyond this – with a good container you can keep a usable palette active for days, even weeks!
How to make a Wet Palette
Assuming you want to go with the DIY approach we already have this covered check out our tutorial on How to Make a Wet Palette for your Miniature Paints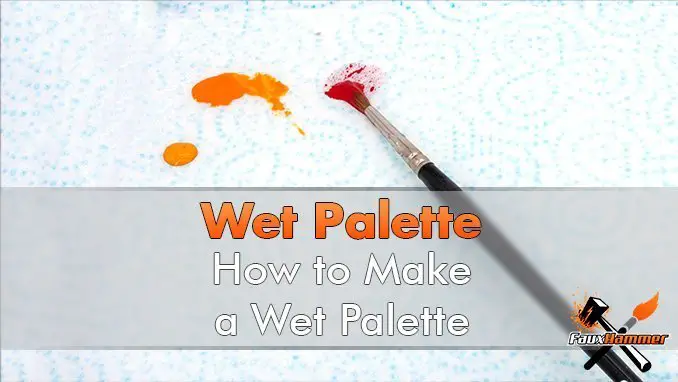 The first one on the list which is made specifically by a company who specialises in wargames and model paints.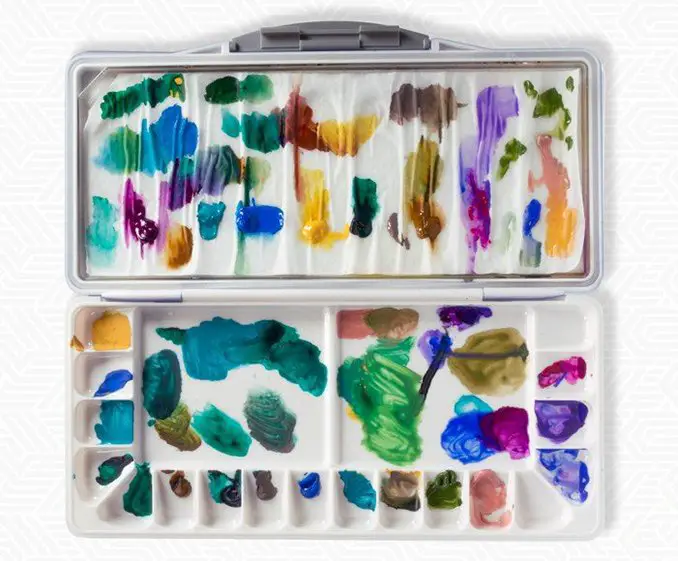 Scale 75 should need no introduction and their wet palette is one of the most functional options out there.
First of all it's a flip-over 2-in-1 solution, where the lid acts as a wet plaette and the base acts as dry palette with mixing pad. It's well built and stores nice.
However, unlike most of the other options, this is a one-use solution. No storing in the fridge with this one. As soon as you flip the lid over the wet palette would fall into the dry palette, mixing your paints. Sure you can store it upside down, but you need to wipe out the dry palette first.
Certainly the most discreetly-functional option, but if you are specifically after a single item which will keep your active paints wet for the longest periods – grab one of the other options – or make your own.
From the largest palette on the list to possibly the smallest. The AK Interactive Wet-Palette is made specifically for miniature and model painters.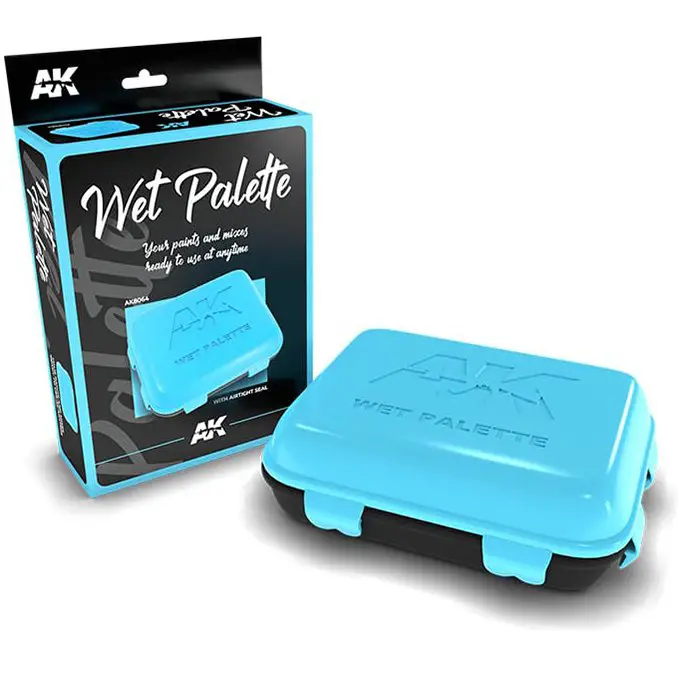 This is an odd option if I'm honest, Firstly that there are 2 sheets of paper between the paint and foam. 1 your usual semi-permeable layer. And 2, a layer called a wipe, which is an absorbent cloth fibre layer.
This extra layer acts as a kind of water filter as it absorbs water but unlike other palettes which can overdilute your paint – this helps limit the amount of water which sits directly below the semi-permeable paper.
On the other hand, the foam that sits below this is quite thick so it can take a lot of water sitting in the base to actually reach up to the middle layer. This palette retains the most consistent paint to water ratio out of any wet palette.
However, I just find it too small 16 x 13cm (6″ x 5″) to be useful in most scenarios. It's also quite tall when compared to the other options. Another issue is that the paper and wipe are flush with the edges, of the container – so adding extra water when needed is awkward.
This is the only retail option where the lid actually clips to the base, the clips are a bit flimsy but it makes sure you won't get paint everywhere if you drop it when transporting it to the fridge for storage.
It's also one of the cheaper wet palettes available.
This should really be considered the "standard" option – like with all The Army Painter Products – this does the job and comes at a fair price.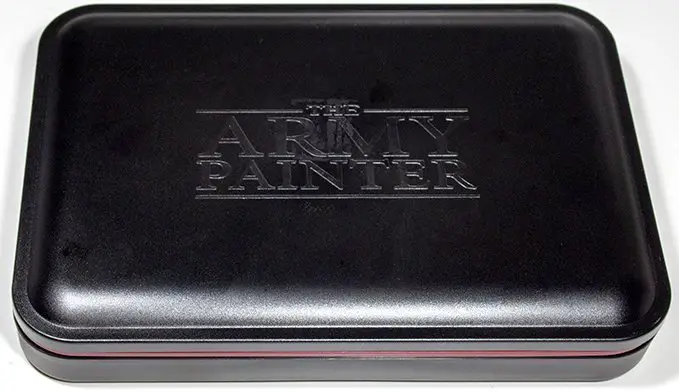 See our Army Painter Wet-Palette Review
The added benefit with this one is that it has a central tray which will hold your brushes – so long as they are Army Painter brushes or equivalent width/length.
This is great for brush storage when your kit is not in use, but when you have everything out on the table it's just an unnecessary piece which gets in the way. And when not in use you should really store your wet palette in the fridge to keep the paint wet for longer (and to stop bacteria build-up). Do you want to store brushes in the fridge? Especially if they have wooden handles.
Another downside to this is that the foam and paper sit flush with the edge of the base container.
As your palette naturally dries out, you need to lift up the paper later to reactivate the foam with extra water. Annoying – especially as this can lead to paint running and mixing.
The paper is really good on this one and the benefit of this – like with any wet-palette is that you have the convenience of not having to cut sheets of paper every time you need them.
Decent product – fair price widely available.
Our Affiliates / Hobby Stores
Redgrass Games Wet-Palette is almost responsible for putting miniature painting wet palette's on the map. This palette comes from an excellent Kickstarter campaign and was initially made as just a 3D printed base and lid.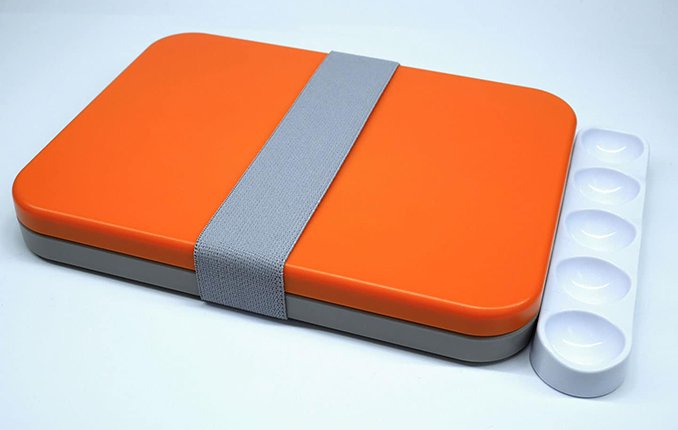 The production version is made entirely of ABS plastic and features a rubberised seal to encourage the moisture to stay in the palette when not in use.
For retail options, this really is the best choice. Both the base and the lid can be used as individual wet-palettes, or the lid can be used as a dry palette. Excellent if you want to double up on space for a session or you have a friend over to paint with you.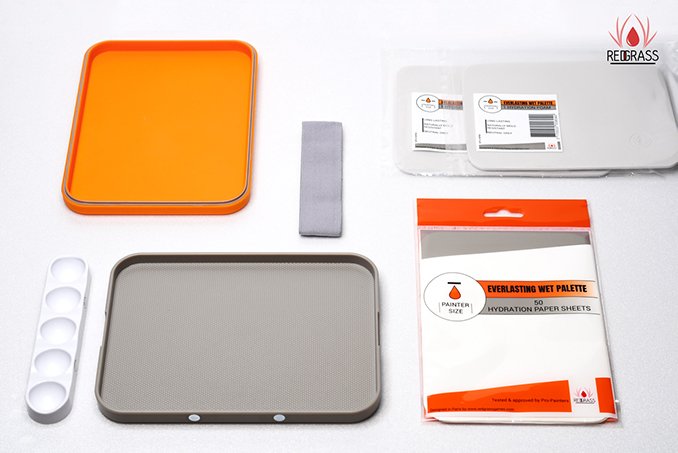 Another thing (whether intentional or not) is that the Foam and Paper are slightly smaller than the dimensions of the lid and base, leaving roughly a half cm gap around the edges so you can easily reload water by simply pouring it in the gap.
Our Affiliates / Hobby Stores
Big is back. Because bigger is better, and just like the 6000 SUX, this is big and blue.
Exactly double the Size of the Redgrass Games Wet Palette – Painter it has all the features of the above model, and it's twice the size.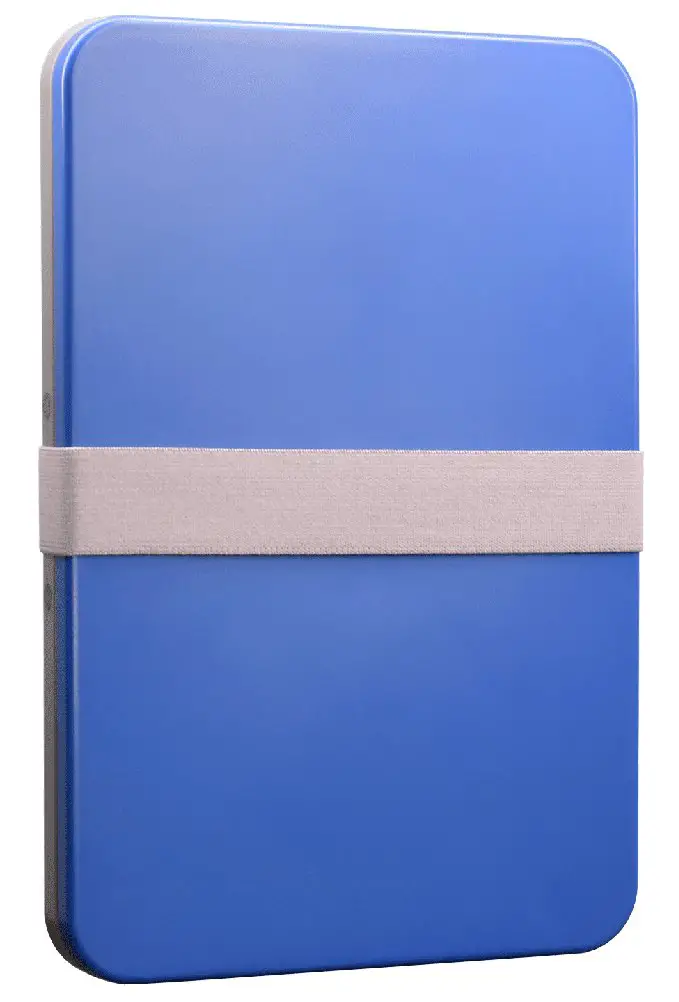 One thing I didn't mention above and it comes with these is the wavy accessory (not part of the starter pack). This little add-on magnetises to the side or front (depending on orientation) of the palettes.
The wavy has 5 little wells you can use for storing all manner of fluids. such as drying retarders and thinners. People have also made their own accessories with their 3D printers and a couple of magnets, such as a magnetic paint bottle holder to prevent games Workshop pots from tipping over (because those pots are stupid!)
If you have the space for your desk for this (or this and the lid as an extra palette – it's just so much more convenient to use one of these than anything else.
Since the Kickstarter, Redgrass Games has gone on to become a decent player in the miniature painting industry and now offer a selection of products including Brushes, Clippers and the RGG360 which is their own painting handle.
Extra packs of foam, hydro sheets and the wavy accessory are all available from Redgrass Games website and many Friendly Local Game Stores.
Our Affiliates / Hobby Stores
Wait what?!
Yes, this was also Number 10 on the list, but the topic of "Best" is so subjective. Look, no matter what retail wet palette you buy, you're essentially just paying for convenience – and there's nothing wrong with that. I do.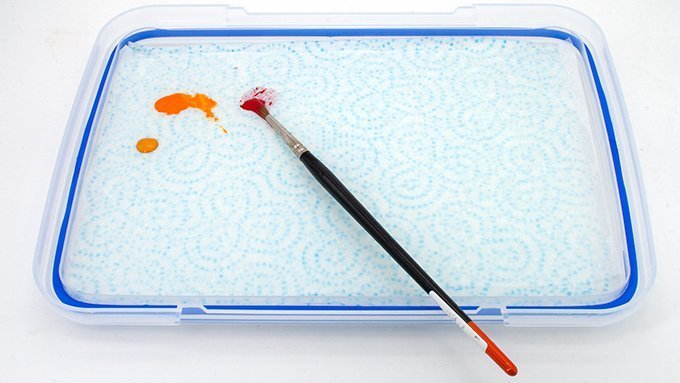 Getting a container and some foam is easy enough, but it can be quite tricky to get the right paper that does what you want and behaves in the right way.
Search the internet for how to make a wet palette and you'll find so many posts where people have struggled to get the right paper to use. The correct paper is called different things in different countries which makes the guide you follow quite difficult. Baking Paper in the UK, for example, is more commonly greaseproof paper, which isn't the right stuff as it's non-permeable.
When I finally found the paper to use, the next batch (of the same stuff) I bought was a brown paper instead of white. I had no idea until I opened the box. This obviously discolours the hues I'm mixing on my palette.
So, back to square-one on the paper hunt for me then…
However, if you follow a guide (nudge nudge, follow our guide) which is aimed at explaining what paper you want in your locale, you should be good.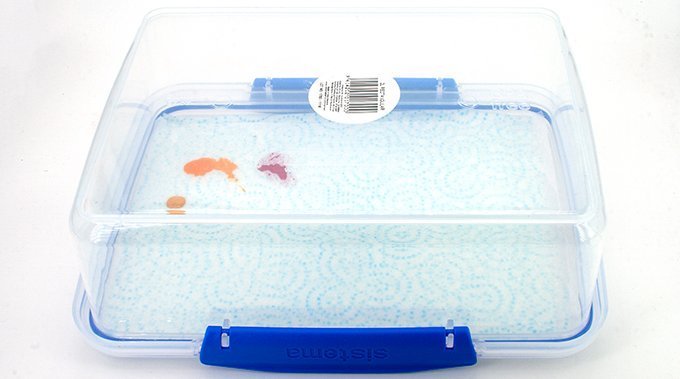 With the right container, you can have added benefits too. Sure you can make a wet palette from an old (washed out please) tub of butter if you want. But a decent food storage box is see-through, which is useful for when the water evaporates and sticks to the lid. So you can now see through it before you splash water all over the paint on your palette. Oh, and they are completely airtight – I've had active paint mixes last months in one of these,
So, if you're happy with hunting for the right paper, and then cutting it down every time you need some – DIY is the way to go. If you can't be bothered with the paper hunt/cutting and just want to get paint on your models – there's nothing stopping you using something like the Redgrass Games foam and paper in your food storage box.
Our Affiliates / Hobby Stores
What did you think of this Article? please let us know in the comments.
If you like what we're doing here you could really help encourage more content with a share on any social media platform.
Click the share links at the bottom of this screen (or on the left for computers and tablets)
Want to keep updated with the blog? You can subscribe in the sidebar for RSS or by email below
(Sidebar is below the article on Mobile Devices)