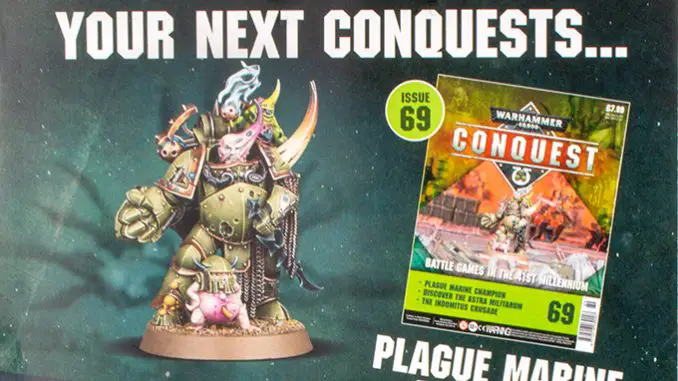 Wow, can you believe after these two issues there are only 10 to go! Let's take a look at the contents of Warhammer Conquest issues 69 & 70.
Apologies for the delay with this one. I got the issue on Christmas Eve but, well, Christmas happened and I had promised the wife and kids, no blogging for a week! Even though Issue 69 is out already, let's take a sec to confirm the contents as I always have.
Also this week, Warhammer Conquest Confirmed it will release in german come January. so there's still hope this will come to other countries. I know there are many people in the US desperate to get their hands on this. Fingers Crossed for you all.
Also, if you haven't already, please join our Warhammer Conquest facebook Group
Warhammer Conquest: Issues 69 & 70 Contents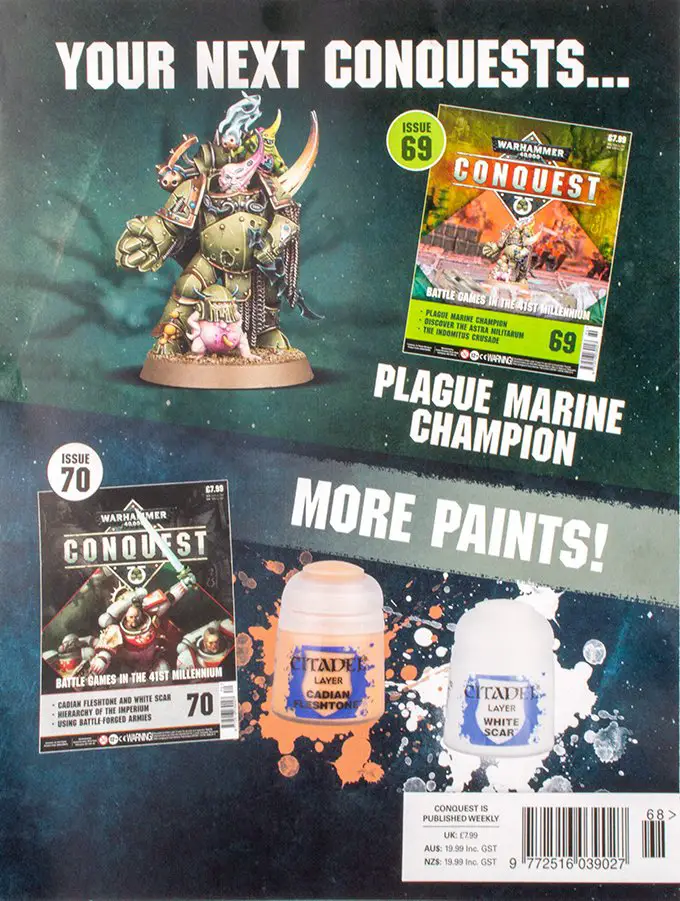 Release Date: 25th December 2019 (apparently)
Well, yep, it was released last week, although nowhere (I'm aware of) was open on December 25th. Mine has only just been despatched today from Forbidden Planet, almost a week late. But this was to be expected. Great models with almost 50% off
Issue Price £7.99
Total Value £15.00
Total Saving £7.01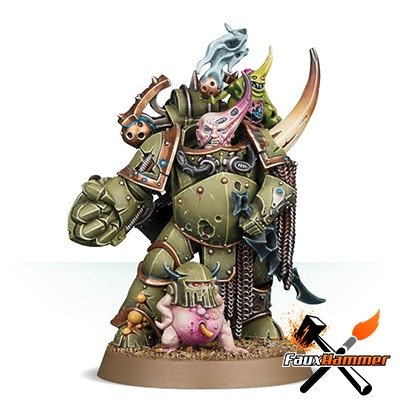 Release Date: 1st January 2020 (apparently)
Due to a change in the paint order, Athonian Camoshade which was originally (back in the original leak) meant to be part of this issue was moved back to issue 36.
Ogryn Camo has was also expected but moved to Issue 49
White Scar we never originally expected this as part of this Collection.
Issue Price £7.99
Total Value £5.50
Total Saving -£2.49
What did you think of this Article? please let us know in the comments.
If you like what we're doing here you could really help encourage more content with a share on any social media platform.
Click the share links at the bottom of this screen (or on the left for computers and tablets)
Want to keep updated with the blog? You can subscribe in the sidebar for RSS or by email below
(Sidebar is below the article on Mobile Devices)