Best Places to Buy Horus Heresy – Age of Darkness
Last Updated on May 31, 2022 by FauxHammer
The last time we bothered to do an article like this was back when AoS Dominion was released and prior to that, it was Indomitus. And whilst this post may seem a little more than an affiliate link cash grab from us, those former of those articles were very positively received – especially from those who initially missed out on Indomitus's short availability window. As it sold out almost everywhere within the hour. And whilst GW now offers Made to Order, with the current global economy – I know of several people who want to save as much money as they can right now. So below, we have listed the best places to check before you buy Horus Heresy Age of Darkness.
Our Affiliates / Hobby Stores
Where to Buy Horus Heresy – Age of Darkness – Introduction
this is just a word salad from me really, feel free to skip it, but I have been pondering stuff of late and want to share it with you and open the door to discussion about the importance of Horus Heresy.
So, I'm genuinely curious here. who cares? Ok, yeah that's a rather impertinent way to ask it. But I want to know the communities thoughts? Games Workshop has put more into this year's big release than anything I've seen before. Several weeks of teasers with detailed daily posts. Over 40 influencers were tasked with painting either a Primarch or a complete set of models from this huge boxed set, as a specific faction. Inviting most of those people and more to their Horus Heresy Open Day at Warhammer World.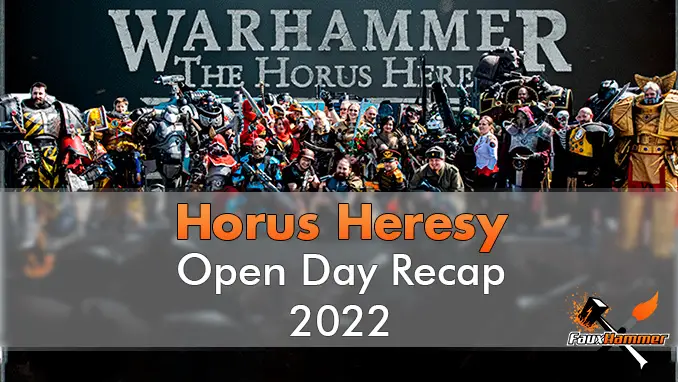 Honestly, the Warhammer Community has been killing it lately, especially their recent work with influencers. There are more big names talking about this box than I've ever seen before!
But is there equally as much interest in 30k?
The Hobby Bubble seems to have deflated over the last few months. I know our website views have dropped ever since the recent GW price hike back in March (literally the following week we were down 30%) It's not just me either- numerous people in the blogger/youtube sphere have reported similar traffic. Check Google Trends for "Warhammer" globally, you'll see the drop. And yeah, GW up their prices every year. But this one seems to have had a bigger impact than most. But that's only one side of the coin.
Whilst the Price Hike will have had some impact, it always does and lasts about a month or two. This time there are more products which have jumped from that £38 affordable throwaway purchase to £41 which at least for me, psychologically, makes me consider what else I can spend £40 on.
But from where I've seen drops in our content at least, we've lost the biggest chunk in new visitors. (despite those same articles losing no ranking position on search engines). So it appears we have lost the growth of Hobbyists we've been seeing over the past couple of years.
This makes sense considering we've been stuck inside over the last 2 years and things like painting at home has seemed like a great way to spend that time whilst locked in. Now though, not only are people going outside more but they are also making up for the lost time.
Coupled with the fact that the rise in utilities we are all facing. People are needing to spend more on food, gas, electricity and fuel. So they have less to spend on little plastic soldiers.
Whilst this box is a huge release from GW with incredible value. Does it grab enough interest from hobbyists right now to sell record numbers like (I presume based on their efforts) GW wants?
40k is the money maker, it always sells well, AoS has meandered alongside. But Horus Heresy is a whole new beast, it's previous releases Burning of prosper and Betrayal at Calth sat on the shelves for several months. But on the other hand, Forge World still exists, not enough for GW to bother sorting out the website, but the models exist. (for now). Is Space Marine Vs Space Marine popular enough to drag in a whole new audience or even reignite the existing one? It certainly helps that these models are all 40k compatible.
So what do you think? will this amazing box sell record numbers, or is it a "shrug" good value but it's not for me? I know I certainly want it, but I'm a sucker for any marketing.
Anyway, make sure you check out all the stores below for the best price on Horus Heresy.
UK – Best Places to Order Horus Heresy Age of Darkness
Warhammer 40,000 Indomitus Recommended Retail Price £180
US Best Places to Order Horus Heresy Age of Darkness
Warhammer 40,000 Indomitus Recommended Retail Price $299
Canada Best Places to Order Horus Heresy Age of Darkness
Australia Best Places to Order Horus Heresy Age of Darkness
France Best Places to Order Horus Heresy Age of Darknesss
Germany Best Places to Order Horus Heresy Age of Darkness
Spain Best Places to Order Horus Heresy Age of Darkness
Italy Best Places to Order Horus Heresy Age of Darkness
Our Affiliates / Hobby Stores
What did you think of this Article? Please let us know in the comments.
If you like what we're doing here you could really help encourage more content with a share on any social media platform.
Click the share links at the bottom of this screen (or on the left for computers and tablets)
Want to keep updated with the blog? You can subscribe in the sidebar for RSS or by email below
(Sidebar is below the article on Mobile Devices)