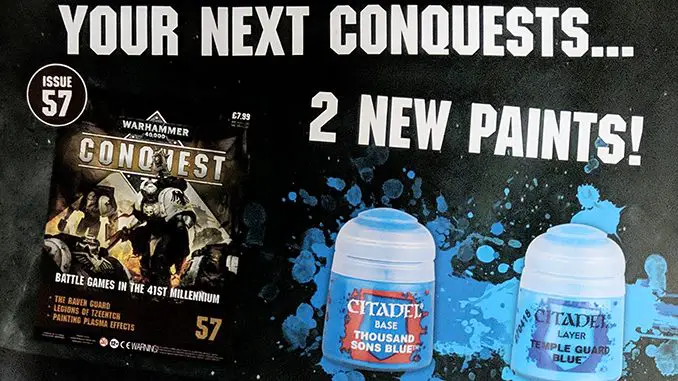 Last updated on May 12th, 2022 at 06:05 pm
Before we look at the content of Issues 57 & 58, I just want to take a moment and say wow Issue 56 was amazing! I think it's been my favourite issue yet! So let's see what we get next, we're coming close to the end now.
If You're looking for the new Warhammer Age of Sigmar partworks magazine. We've already started building our issue list and created a Facebook Group for it.
Please check out our Facebook Group for Warhammer Conquest too
Warhammer Conquest Bonus Tip
A bit late but this could save you a few pounds towards the end of the series.
A few people don't know this tip so I thought I'd better share (Could be good for international readers too)
Many people are fed up with Hachette's Customer Service (me included). Others, getting the mag from their newsagents are reporting of missing issues.
The solution is to cancel your subs and order all of your remaining issues from Forbidden Planet. (bare with me)
Forbidden Planet charges £7.49 for the issues (50p cheaper than retail). But you do have to pay for postage (stay with me). Forbidden Planet postage maxes out at £5.50 when you order 3 issues or more (no matter if it is the same issue or individual issues).
If you order at least 11 upcoming issues. The 50p saved per issue is equal to the £5.50 you will pay in postage. They will never charge you more. If you order more than 11 issues, you are then saving 50p per issue.
Many people worry that in order to do this you need to fork out the money for all these issues up-front. Again, no. They will charge you the £5.50 postage on top of your first despatch. (Stay with me, almost there)
But Forbidden Planet only charges you for the individual issues when they ship them. Most of which are much earlier than the shops get them (normally the Saturday or Monday before official Wednesday release day)
You don't need to order every individual issue either. You can order 20 of this issue and 2 of that one, and a few extras. or one of each upcoming issue until the end of Conquest. Chop and change your order as you like.
The below link will show you all of the issues you can order (upcoming and old) in release order.
Forbidden Planet – Warhammer Conquest Issues
Anyway, the next 2 issues
Originally expected to be Temple Guard Blue & Baneblade Brown. Baneblade Brown was removed and replaced with Thousand Sons Blue. Which was originally expected in Issue 44. At least now we can finish those Plasma Coils.
Issue Price £7.99
Total Value £5.10
Total Saving -£2.89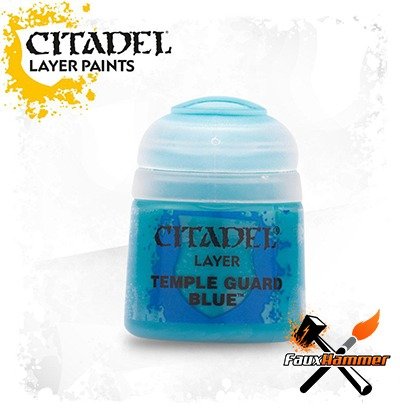 Issue Price £7.99
Total Value £16.50
Total Saving £8.51
So this one confirms that the Italian list release was spot-on. Even having confirmation of a game map. the Spaceport Zone. these maps are some of my favourite additions to the series.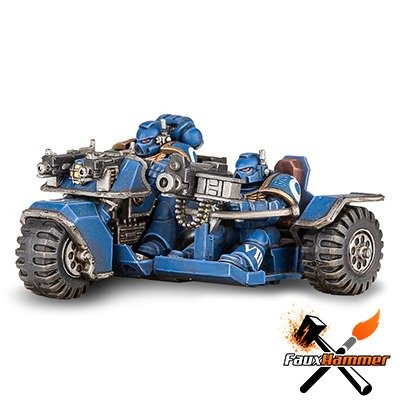 Follow FauxHammer by subscribing to the site (below). You can also follow on Twitter or Facebook for the latest updates.
What do you think of the upcoming goodies? let us know in the comments.