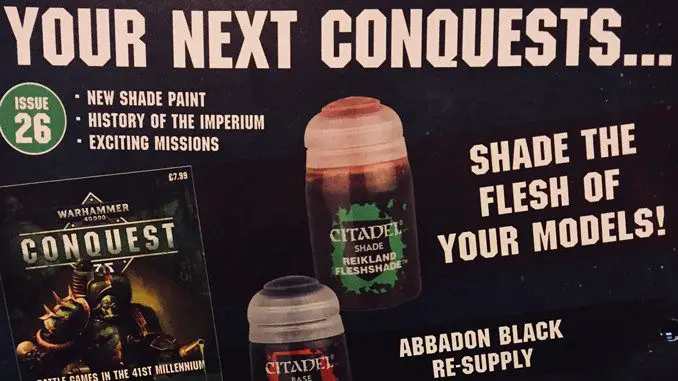 We now have our first look at the next 2 conquest issues. Normally I only post these every 4 weeks when my subscription arrives. But due to the subscription delay over Christmas, us subscribers are now about a week behind the stores.
Join us on Facebook to talk about Warhammer 40,000 Conquest. Discuss the latest news, issues and share pics of your models to get community advice.
Oh and just a head's up, we're giving away the Warhammer Conquest exclusive artbook, see here for details.
Thanks to Chris Langford in the Warhammer 40k Conquest Fans Facebook Group, we've got the next 2 issues lined up too.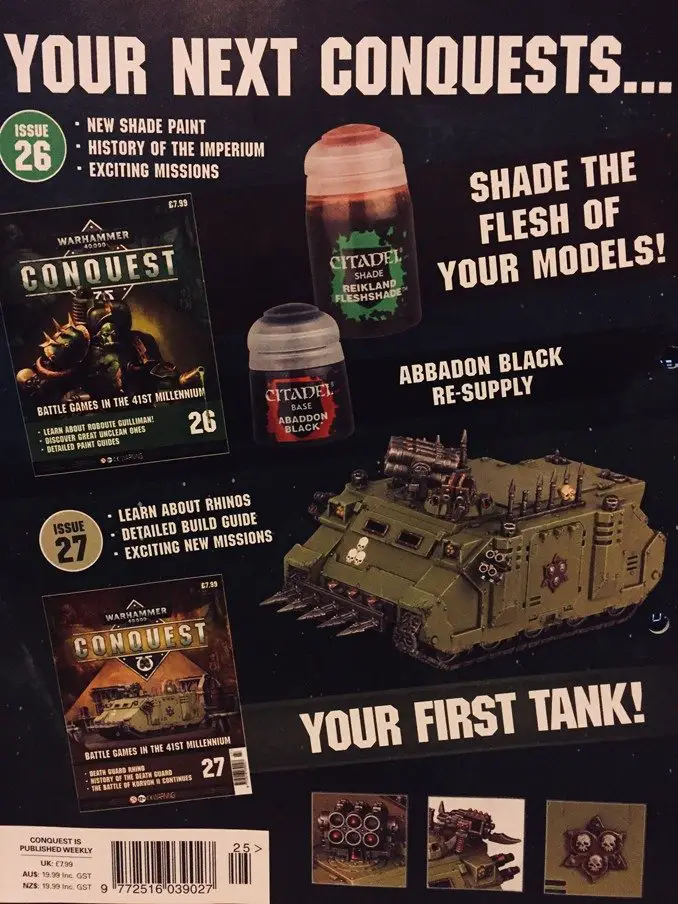 As expected this is also another confirmation that the full breakdown of all the issues contents which were recently leaked is real. at least up to issue 27 anyway.
Warhammer Conquest Issue 26 Contains
Issue Price £7.99
Total Value £7.10
Total Saving -£0.89
Issue Price £15.98
Total Value £23.50
Total Saving £7.52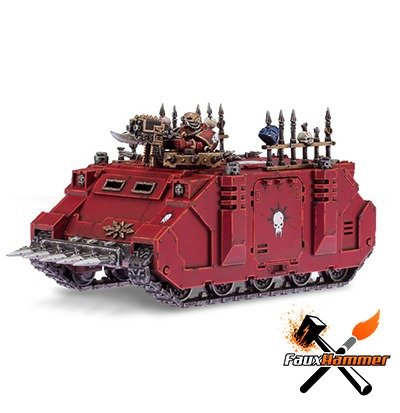 Cool, a Tank! Although I doubt we will get that Nurgle badge which is featured on the side. I don't think that is usually part of the Chaos Rhino kit? let me know in the comments if I'm wrong.
Also, whilst I have your attention. one thing we don' have enough of in this collection is brushes? If you want to get the best out of painting your models, you need good brushes (and primer, which you don't get in this subscription and painting onto bare plastic is pure heresy!). But anyway, if you want to see what the best brushes are, check out our article showing the Top 10 Brushes for Miniature Painters.
Let's look forward to Issue 27 so we can see what's coming in 28 & 29 According to the leak it should be Primaris Captain, Intercessor Sergeant, Inceptor & a Hellblaster in Issue 28 and STC Ryza-Pattern Ruins in Issue 29
Follow FauxHammer by subscribing to the site (below). You can also follow on Twitter or Facebook for the latest updates.
What do you think of the upcoming goodies? let us know in the comments.