Where to buy JoyToy x Warhammer Action Figures
Last Updated on October 28, 2023 by FauxHammer
There's not a week goes by lately where I'm not greeted with at least a dozen comments on various social media platforms asking "where did you buy that?" With "That" being any of the various JoyToy Action Figures that have been released in China over the last several months. So fine, here we go everyone. this is where you can get your own JoyToy Warhammer Action Figures now.
Click this link & buy your hobby stuff from Element Games for the UK & Europe to support FauxHammer.com – Use Code "FAUX2768" at the checkout for double reward points.




Our Affiliates / Hobby Stores
I've put this post off for quite some time.
When the first Action Figures were revealed (Incursors & Infiltrators), instead of waiting for them to appear on GW's website, I went hunting.
I found that the initial pre-order from JoyToy itself was released on some odd social platform only available in China. The price was an absolute steal, they must have been selling them at cost if not at a loss just to get them out there in limited quantities.
I never managed to find out what this platform was, get on it or place an order. but that's what I heard on the grapevine.
I did see a few places on AliExpress and eBay selling them, but those listings were struck down quickly. But thanks to several eBay searches I was able to find a seller who had their own online store. and so I preordered the Incursors and Infiltrators.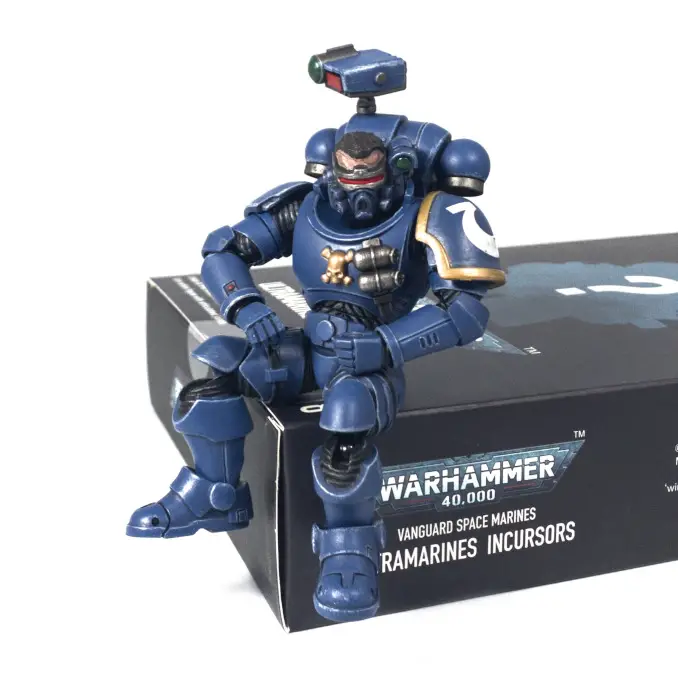 Knowing the quality of the models I was not upset to pay £200 per set to have them shipped to the UK. At least until the UK pre-order went live and I realised I'd paid over double the retail price! Ouch.
But still, I managed to get videos out of the new models before they even went up for preorder in the UK. So I was happy to make the sacrifice. Until…
A rep from JoyToy got in touch with me demanding I take down all of my JoyToy articles (even the ones reporting on the news they had released themselves) and tell them where I got the models from. They advised the partnership agreement doesn't allow for JoyToy to sell to retailers that allow export.
Forgive me but, how is this a me problem? I'm not the only person making this content, there are many others out there and to be fair, I was kinda late to the game compared to some.
Things "seem" to have changed in the last few months.
GW put the Incursors & Infiltrators up for preorder back in September. Since then JoyToy has revealed, and even released, Intercessors, of the Ultramarine, Death Company and Space Wolf Varieties.
Along with 2 massive Tactical Warsuits.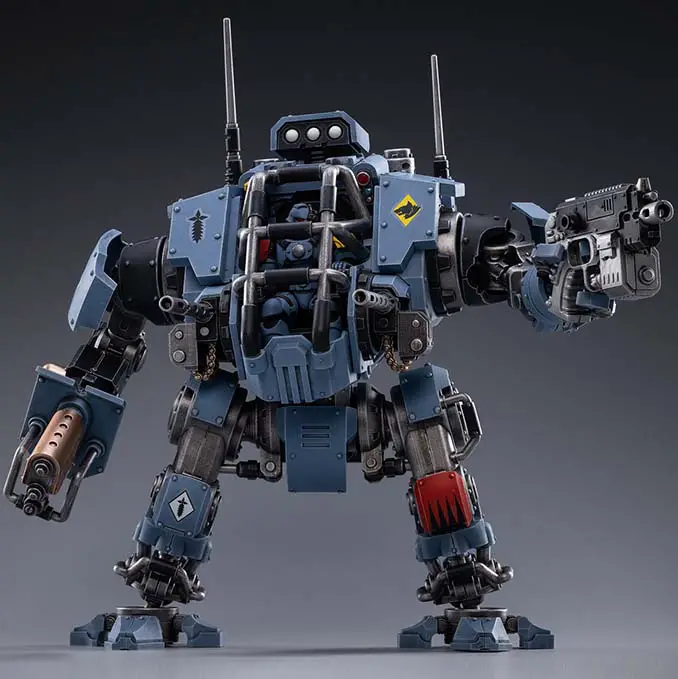 And we still haven't seen any of the original Phobos Releases in the wild from our GW orders and don't expect to until at least March 2022!
It's an odd sales tactic to have these on a one-week made to order preorder from GW. When things like the McFarlane models are freely available at so many stores (even though these are much better models IMHO).
But the reason I'm sharing this post now, is two-fold;
One, the newer models have started popping up on tons of import sites, (and I mean tons). This means, either this "no exporters" rule they had in the agreement, no longer exists. Or JoyToy no longer care.
Two, a member of our discord channel recent said they complained to GW about the delays and GW Customer Services advised they could cancel the order and buy the models elsewhere.
Well, the only elsewhere to buy them is from a company that exports them from China. And I just happen to know the best store to do that from.
Many of us do.
You should Buy JoyToy x Warhammer Models from Locker Toys
Yes, yes, we have an affiliate agreement with these guys, but that's been in place for 2 days. I've been buying models from these guys for 3 months. Why? well, I'll tell you why…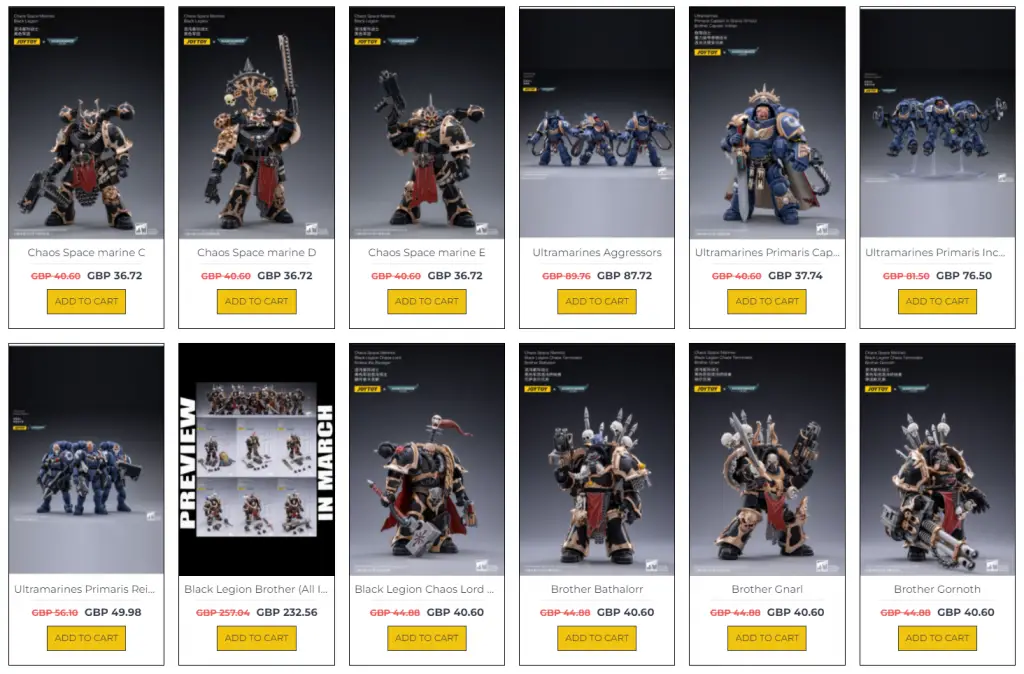 First of all, they are consistently the cheapest when it comes to looking for import prices online.
Additionally, they even offer the same pre-order bonus prices that JoyToy offer RRP. for example. The Reivers pictured above, which are available for preorder at the time of writing are less than £50!
Even with the international postage its cheaper here than GW was selling them for on their online store. With a 6 month wait too! Instead, by importing, these will be delivered as soon as they are released. Which for me was less than a week in transit via FedEx.
It's not just me that uses LockerToys for buying my JoyToy x Warhammer models. I Joined a discord channel specifically for the JoyToy models and everyone's preference of store was LockerToys.
They also have a rewards programme, so the more you buy, the more you get back in store-credit.
Anyway, that's it.
Go check out Locker Toys to get your hands on the JoyToy Warhammer Models now. They even sell the ones you may think you have missed out on. Though if the preorder has passed, you may find yourself paying a bit more.
To see the entire list of models available (and rumoured), you can check out our Full Collection post here.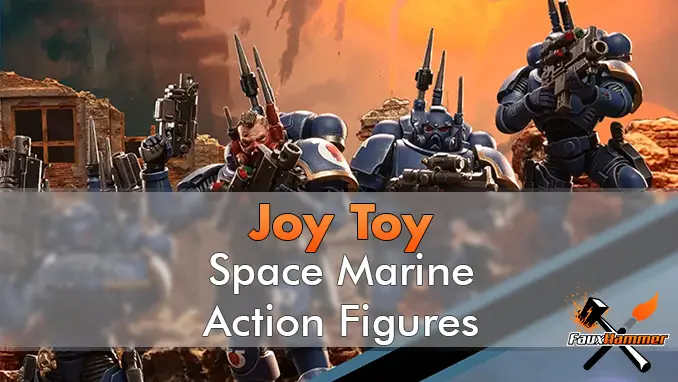 We are really proud to have an affiliate agreement in place with Locker Toys, Just like with Element Games in the UK, it's a case of us finding the best store and choosing to work with them. Rather than promote someone just because they exist and offer an affiliate programme.
So please support us and support them by using this link to buy your stuff. You get to buy the models you want and claim back reward points. So no extra cost to you, but a small kick-back to us, so we can keep building this site and community.
Thanks, everyone. Happy Hobbying.
Click this link & buy your hobby stuff from Element Games for the UK & Europe to support FauxHammer.com – Use Code "FAUX2768" at the checkout for double reward points.




Our Affiliates / Hobby Stores
What did you think of this Article? Please let us know in the comments.
If you like what we're doing here you could really help encourage more content with a share on any social media platform.
Click the share links at the bottom of this screen (or on the left for computers and tablets)
Want to keep updated with the blog? You can subscribe in the sidebar for RSS or by email below
(Sidebar is below the article on Mobile Devices)