Last Updated on December 13, 2018 by FauxHammer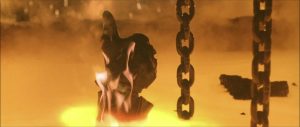 So, sometime shortly after Xmas 2017 I set myself the goal of 1 blog post per week, I even set aside a couple of hours in my weekly calendar to do this.
Then all of a sudden. Life!
Changes in my relationship, new job which is much more demanding of my time and then I moved house. My wife and I, along with our 2 kiddies moved in with my mum for 10 months as our new home was being built. So this severely limited me as all my hobby kit was in storage!
So, whilst I'm not quite back to posting weekly updates, I have pulled all my hobby kit out and i'm ready to get back to my paintings
I just want to thank everyone who has kept reading my blog and using my affiliate links as this has been lovely gift every couple of months that reminds me that "hey! this blog has value".
I do have some plans over the coming year for this such as moving to wordpress for some extra functionality, but I'll keep all the posts intact.
speak again soon!