Warhammer Conquest: Issues 67 & 68 Contents Confirmed
Last Updated on December 30, 2019 by FauxHammer
It's the time of another issue update so let's have a look at the contents of Warhammer Conquest Issues 67 & 68
So a cool update this week! we've been asked by Hachette to officially cover the Warhammer Mortal Realms magazine when it comes out! This is going to make things much easier for us when following that publication and hopefully we can tease out some exclusive details throughout the series!
Not bad considering we haven't been the most favourable toward Hachette, and we'll continue to be open and honest about their performance going forward. but I just thought that was a cool thing to share with you! We're really excited to be formally brought into the fold.
As always to stay up to date with the latest info, come join our Warhammer Conquest Facebook Group
Warhammer Conquest: Issues 67 & 68 Contents
Let's have a look at the upcoming content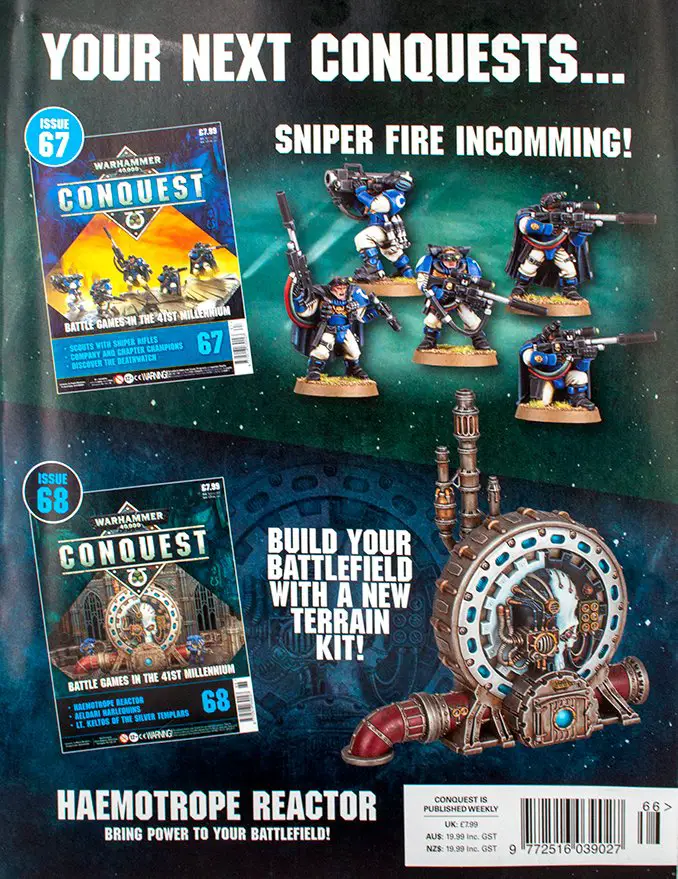 Release Date: 11th December 2019
Issue Price £7.99
Total Value £15.50
Total Saving £7.51
Say what you want about the age of these guys but I still really like the models. I know in modern terms the Reivers are the new scouts but I still prefer the light armour style of these guys.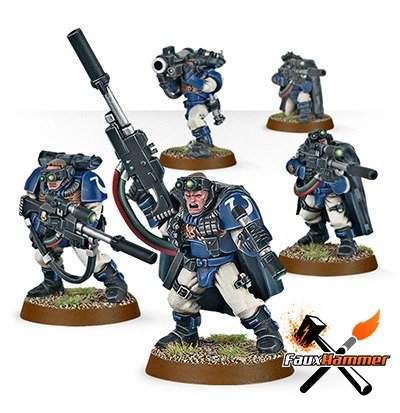 Release Date: 18th December 2019
Issue Price £7.99
Total Value £12.50
Total Saving £4.51
Here's our second and final Haemotrope reactor.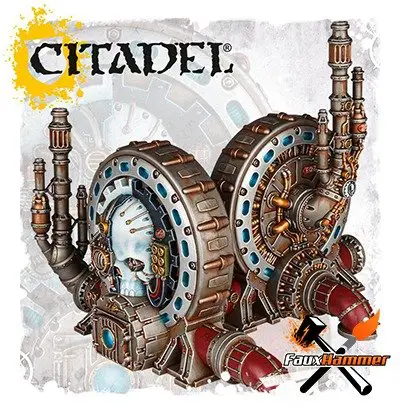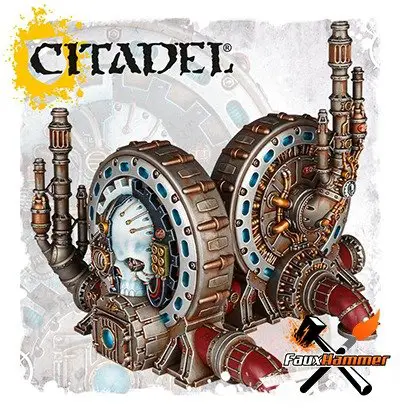 What did you think of this Article? Please let us know in the comments.
If you like what we're doing here you could really help encourage more content with a share on any social media platform.
Click the share links at the bottom of this screen (or on the left for computers and tablets)
Want to keep updated with the blog? You can subscribe in the sidebar for RSS or by email below
(Sidebar is below the article on Mobile Devices)