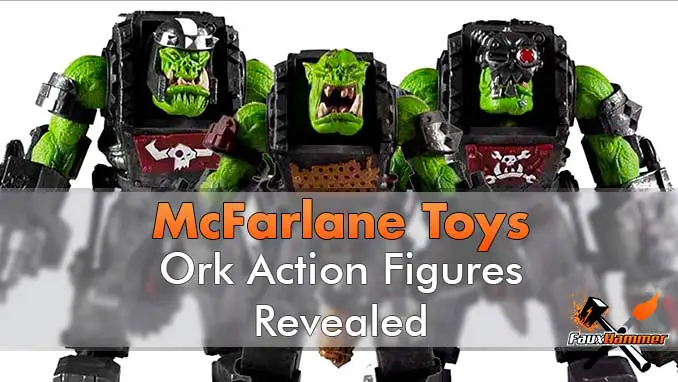 If you've followed the site for a few days and read our last action Figure post, you'll know I've been hinting at new exclusive info coming out from us soon. Well, since then I've been sat on these ready to share them. then someone out there starts blasting the images all over social media. Darn! (for us anyway). Well, here it is anyway so We'll share it with you now. Check out the new Orks from McFarlane Toys.
Click this link & buy your hobby stuff from Element Games for the UK & Europe to support FauxHammer.com – Use Code "FAUX2768" at the checkout for double reward points.


Our Affiliates / Hobby Stores
Here we go with confirmation of more action figures. If you read our Wave 4 leak post from June this year, you'll have seen the upcoming release list which was shared around the interwebs.
Here it is again below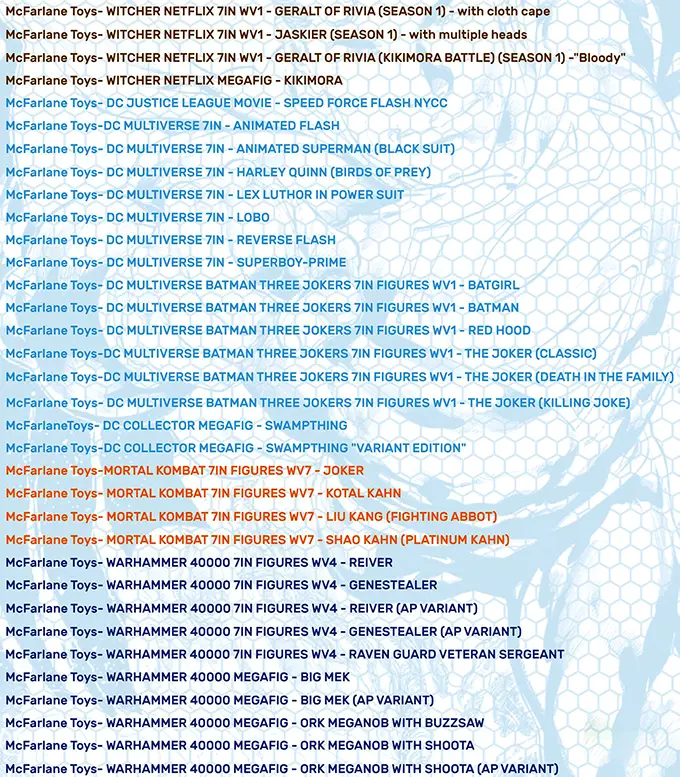 That's a big list, but the Warhammer models at the bottom reveal 10 new variants. turns out the list was very real as we now have the images of 4 of the works.
We'll update our master collection article to reflect these new models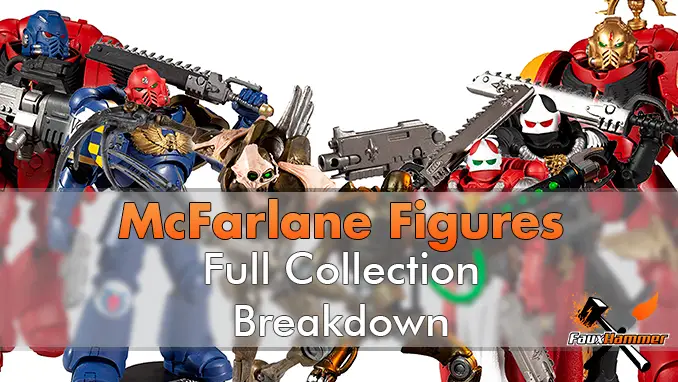 Right, let's check out some Orks
McFarlane Toys – Ork Figures
Before I begin, let's just have a refresh of what the current Big-Mek and Meganobz Models look like.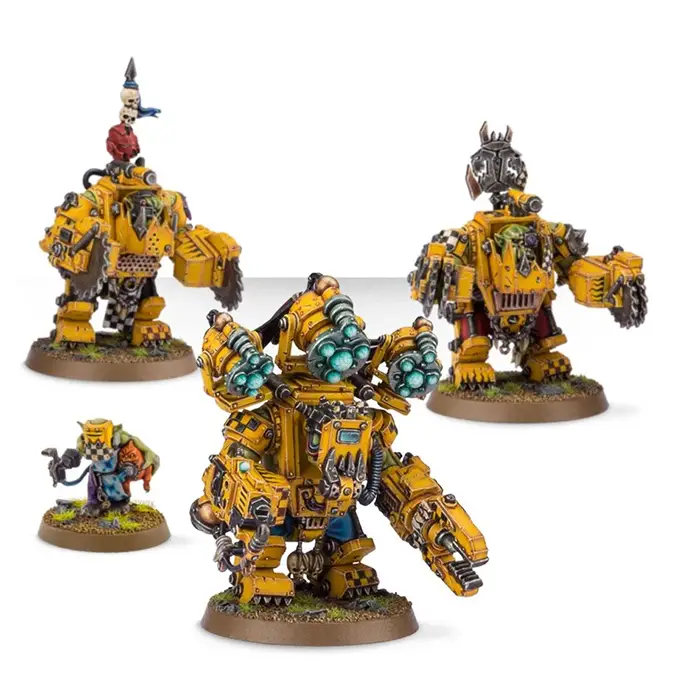 let me just dash your expectations right here, I was hopeful for a rather faithful recreation of these with the upcoming wave of McFarlane toys, especially with them being listed under the in-production-brand "Megafig". Well. Don't expect massive hulking brutes like the above, as you scroll down below.
I want to say that I do like this model, I like all of these models. Switching up Necron, SoB and Space Marines for Orks is a welcome addition to this range, but as you see the model below, you can quickly pull the term "big" out of big-mek.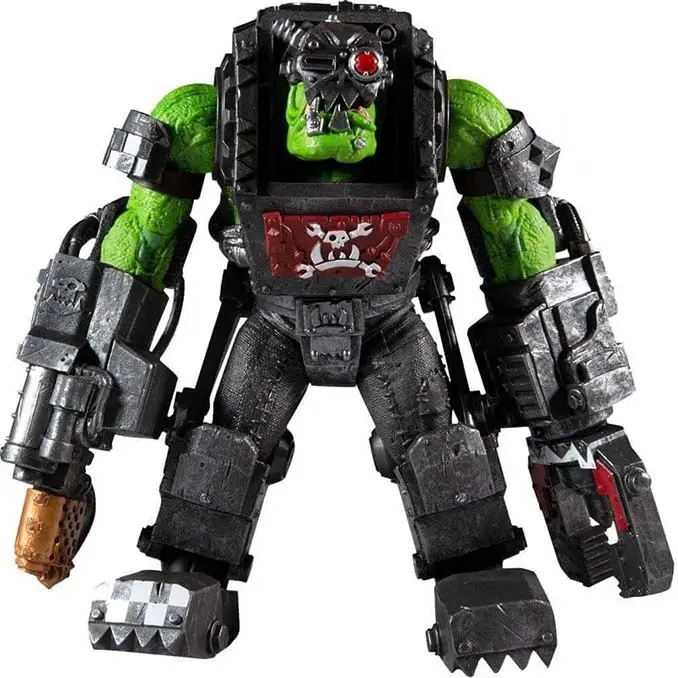 The mechanical parts of this model are simply too small. Clearly, an artistic change Mcfarlane have selected in order to show more of the actual Ork. but this. and like the remaining models below, just look like normal Boyz.
The BigMek is a trash-beast of a model when compared to your standard infantry, the throw-together Space Marine suit.
Missing here is most of that suit.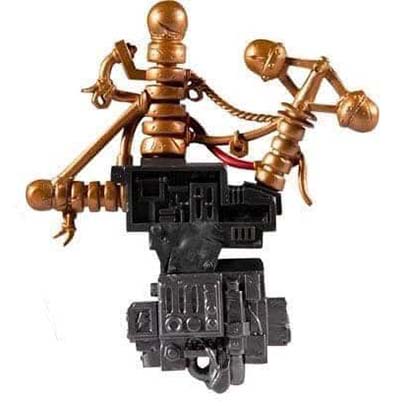 The Backpack itself is also a weak point, this backpack is used on standard Meganobz and is nothing like a mega-blasta we'd see on an actual big mek.
Maybe the leak got the names wrong, but a big me this is;t.
As above, but unpainted. if you are gonna paint one of these, it doesn't matter which one you get,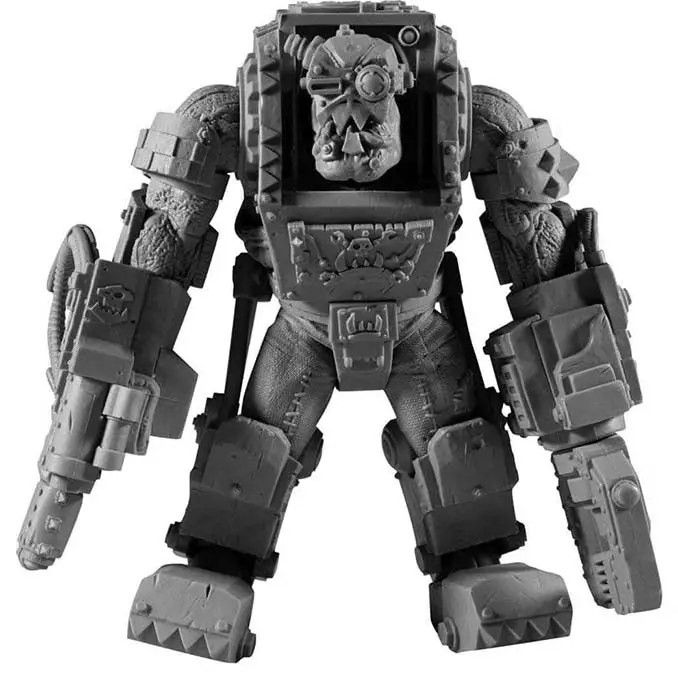 not pictured, but it also comes with the same backpack.
Once again, not as hulking or armour-clad as your tabletop Meganobz, but as they are a rank & file model, I'm not too fussed. they look good.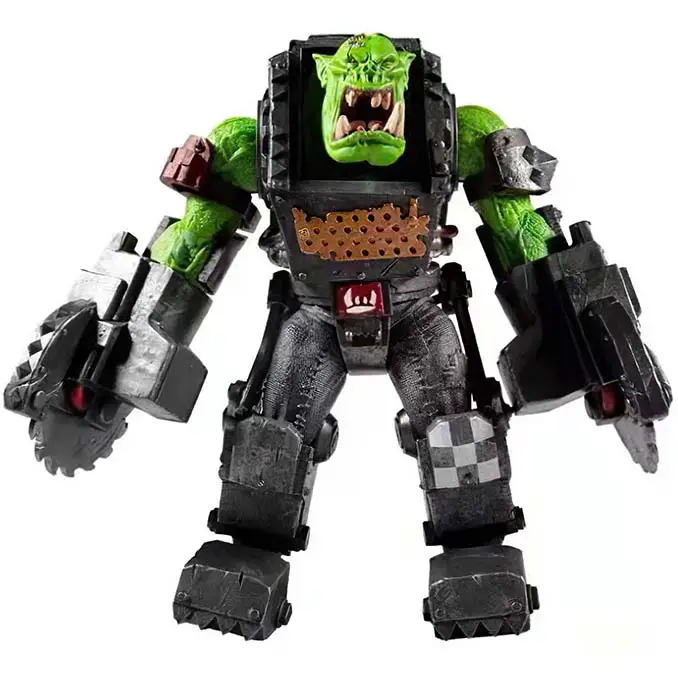 The differences in this model include the head sculpt, weapons and chest plate.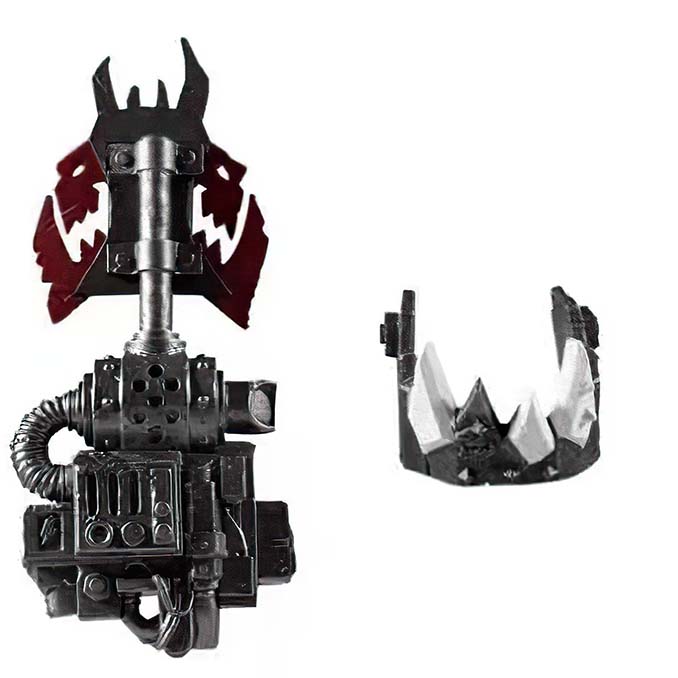 This model also comes with a backpack and iron jaw.
Finally the Meganob with Shoota. looks fairly decent again, if just not quite meganob.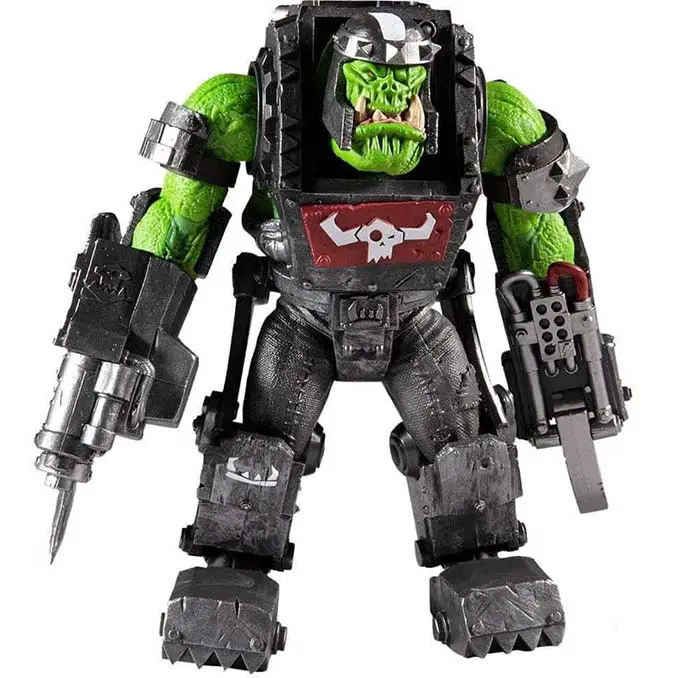 The only changes again are the weapon loadout chest plate and head sculpt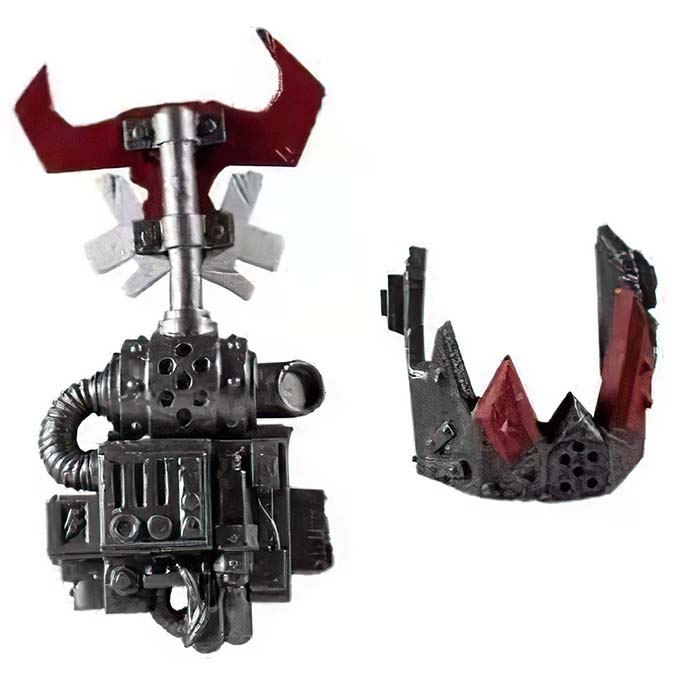 You do get a backpack with a slightly different banner, the jaw is identical but painted in different colours.
McFarlane Toys – Ork Figures – Final Thoughts
I'm gonna buy them, like with any collection, I've started so I'll finish. and having Orks is a great addition to the shelf of internal figures. But in all honesty, McFarlane should have just made some normal boyz if this was the size of models they were going to produce.
These simply aren't bulky enough for Meganobz IMHO.
Regardless of that, they are still the best Space Ork action figure available and so McFarlane now has more access to my wallet.
What do you think? let me know below or on socials?
Click this link & buy your hobby stuff from Element Games for the UK & Europe to support FauxHammer.com – Use Code "FAUX2768" at the checkout for double reward points.


Our Affiliates / Hobby Stores
What did you think of this Article? please let us know in the comments.
If you like what we're doing here you could really help encourage more content with a share on any social media platform.
Click the share links at the bottom of this screen (or on the left for computers and tablets)
Want to keep updated with the blog? You can subscribe in the sidebar for RSS or by email below
(Sidebar is below the article on Mobile Devices)