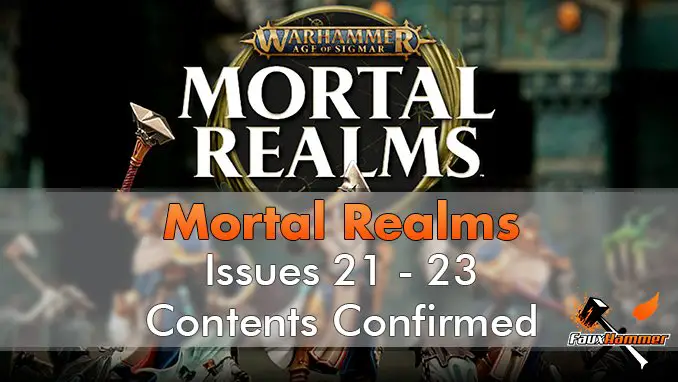 Hi all, sorry I've been quiet lately – with everything going off, I, like many others, have kinda tucked my head in the sand and I'm waiting for all this to blow over. So here's a small update where we can look forward to the future – with the contents of Mortal Realms Issues 21 -23.
Also, if you haven't already, please joing our Mortal Realms Facebook Group!
The Best Tools For Miniatures?
FauxHammer.com is dedicated to finding the best tools for your hobby. Start with our list of Essential Hobby Tools which will lead you to find the Top-10 tools for each category.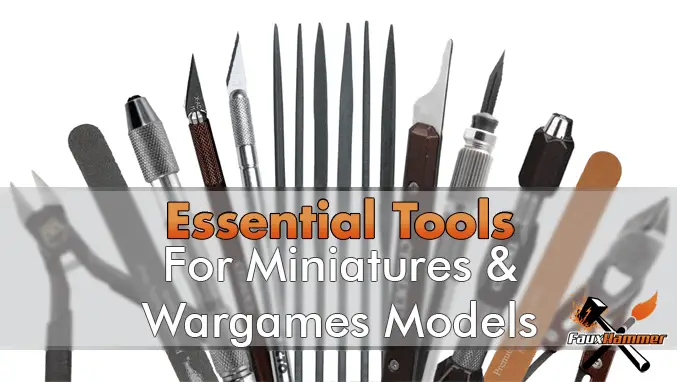 To see all of our guides to the Best Tools for Miniatures, click on the image above.
Mortal Realms Covid-19 Response
Having spoken with Hachette, they confirmed as many of you have noticed, their retail releases have moved to every 2 weeks. They have also said that subscribers will not be quite as affected. Though we shouldn't be surprised if deliveries change to once every 5 weeks. (Personally, I think we should expect the Royal Mail delays on top.
This is expected to be in place until the release of Issue 16/17 – however, this will be updated if necessary depending on how the situation progresses.
With Games Workshop stores and online orders shut-down at present, Mortal Realms is one of the few ways we can get our Hobby Fix. But please remember your online game stores still have some surplus stock.
Most importantly, Stay Home, Stay Safe.
Mortal Realms Magazine Contents Issues 21, 22 & 23
These aren't available to order yet from Forbidden Planet, but if you keep an eye on this link you will see them as soon as they are.
Now Available to preorder – all links below are updated
A copy of issue 17 in regard to contents as this will fill out your force of Harridans with the other 5 from the retail box of 10. The retail set comes with 10 Harridans on 2 identical sprues, this issue comes with only 1 sprue. The value below is 1/2 the RRP for the set
Release Date: 01/07/20 (Estimate)
Issue Price £7.99
Total Value £13.75
Total Saving £5.76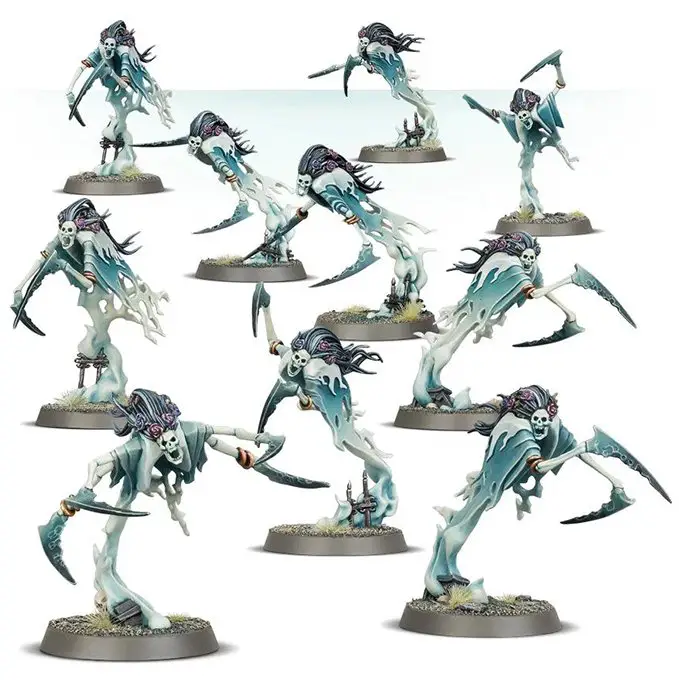 Another Paint issue bringing out some Red and Flesh tones to the mix
Release Date: 08/07/20 (Estimate)
Issue Price £7.99
Total Value £5.50
Total Saving £-2.49
This is actually Sprue B from the original Age of Sigmar boxed set – back from before Games Workshop started throwing robes on every Stormcast model they produced.
Ok – this is actually only half of Sprue B from Age of Sigmar (the original Age of Sigmar Boxed Set, which is no longer available). The other half of the sprue came with some Chaos Bloodreavers on (not appropriate for Mortal Realms Magazine). So this is where the value calculation gets tricky.
The AoS boxed set retailed at £75 for 5 sprues – so the immediately obvious value is £15 per sprue. As this is only half of one of those complete sprues the value is £7.50 – which is what I've gone with here. However since you can't actually buy a set which contains this sprue anymore (as far as I'm aware) – it's priceless.
Thanks to Michael at Edge of Empire, who pointed out that there is a Start Collecting Boxed Set currently available (Thunderstrike Brotherhood) which has the sprues from their original Age of Sigmar Boxed Set. This is priced at £50 for 4 sprues. This is still half of one of those sprues so the current value is £12.50
Nevertheless, £7.99 for 4 Liberators and a Prosecutor is still a bargain!
I know I'll be buying a few sets of these as I love the original (robeless) Stormcast Models
Release Date: 15/07/20
Issue Price £7.99
Total Value £12.50
Total Saving £4.51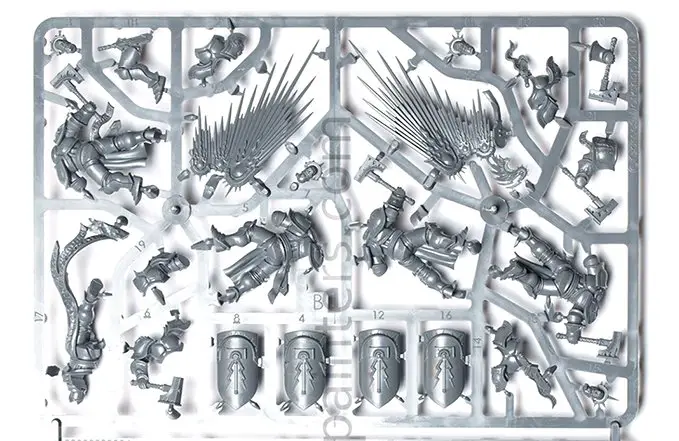 What did you think of this Article? please let us know in the comments.
If you like what we're doing here you could really help encourage more content with a share on any social media platform.
Click the share links at the bottom of this screen (or on the left for computers and tablets)
Want to keep updated with the blog? You can subscribe in the sidebar for RSS or by email below
(Sidebar is below the article on Mobile Devices)