The Army Painter Wet Palette – First Look
Last Updated on October 11, 2019 by FauxHammer
Earlier today The Army Painter announced a new tool in their line up by launching their very own Wet Palette.
I (personally) have been somewhat unimpressed with the previous offerings of Retail Wet Palettes. So much that I have reverted to my own DIY option. Don't get me wrong, I just preferred my DIY palette, but maybe that's just becasue it's what I'm used to .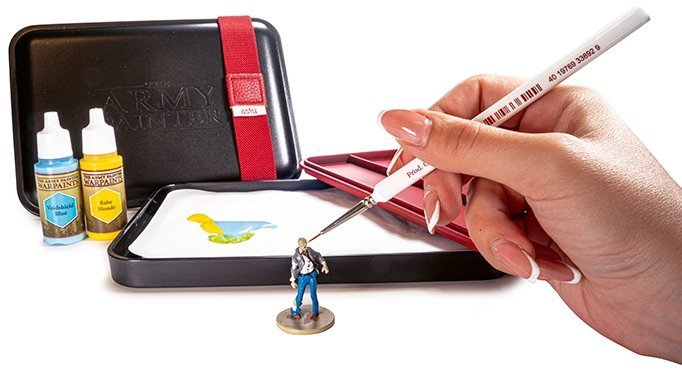 Now that The Army Painter is releasing one, I may need to rethink the wording of my "how to make a wet palette" article. Especially as there is a new wet palette on the market, which could mean "all" the retail options aren't so meh.
A wet palette is one of the better tools you can get your hands on. This isn't the first time a major miniatures/wargames/hobbyist company has released a palette dedicated to miniature painters. But this could be an improvement on what we've seen before, Let's take a look at what we know
138 x 198mm (5.4″ x 7.8″)
2 Hydro Foams (These are mould resistant, not mould retardant)
50 Hydro Sheets
Retaining Strap (to hold it closed
Hard Plastic Lid & Base
Brush Holder (For Army painter Brushes only)

Holds 6 Wargamer Brushes and 10 Hobby Brushes
We would be ignorant if we didn't say this looks very, very similar to the Redgrass Games everlasting wet palette… Whilst it's just over 1cm smaller, everything from the rounded corners to the hydration foam. Even the existence of the strap to hold the unit shut is similar. However, this comes in the Army Painter's (and Batman of the Future's) Signature Black and Red with a The Army Painter logo emblazoned on top.
Where this really differs is that the Palette is 3 parts, the base and the lid can both be used as wet palettes (or so it appears from the image below, I'm sure you could stuff an extra hydration foam in that lid). The plastic centre part acts as a brush holder. It leaves me to wonder, as all these parts are made of the same hard plastic, which part actually makes a seal when the unit is closed (is there a seal?).
Oh, and the price, this is only €19.99! (approx £18, $21 USD, $30 CAD, $32 AUD). Almost half the price of its direct competitor.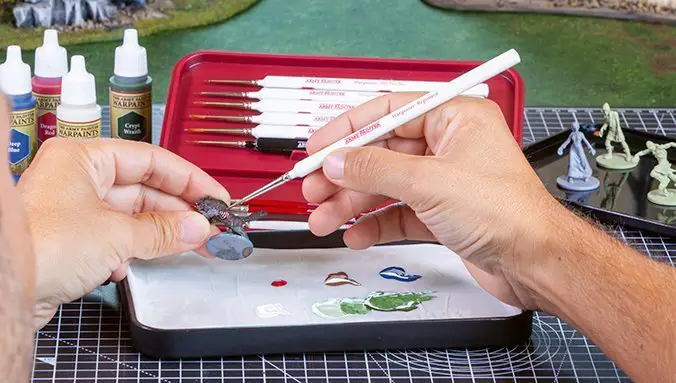 To compare this with the Everlasting Wet Palette (and other options) properly we need to know what the paper is like. This is the most important part of the palette. I can't wait to get my hands on one to try it out.
I've reached out to The Army Painter to ask if they will send us a review sample.
Update 11/10/19: they are sending one for me to Review!
The wet palette is available to pre-order right now at an incredibly competitive price. The palette will be out in December.
What did you think of this Article? please let us know in the comments.
If you like what we're doing here you could really help encourage more content with a share on any social media platform.
Click the share links at the bottom of this screen (or on the left for computers and tablets)
Want to keep updated with the blog? You can subscribe in the sidebar for RSS or by email below
(Sidebar is below the article on Mobile Devices)
Summary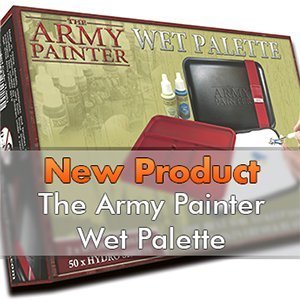 Article Name
The Army Painter Wet Palette - First Look
Description
Earlier today The Army Painter announced a new tool in their line up by launching their very own Wet Palette.
Author
Publisher Name
Publisher Logo