Element Games Element Essentials Shrub Tubs Review
Sometimes some flock and a smearing of crackle paint isn't enough to really make your bases come to life. Sometimes, you just need a trailing bit of weird-smelly rubbery plastic to make your figure really pop. Luckily for you, Element Games' Element Essentials Shrub Tubs will scratch this itch.
Click this link & buy your hobby stuff from Element Games for the UK & Europe to support FauxHammer.com – Use Code "FAUX2768" at the checkout for double reward points.




Our Affiliates / Hobby Stores
Element Games Element Essentials Shrub Tubs Review – Summary
Whilst a little too vibrantly coloured to be useful for anyone wanting to give their figures realistic bases, Element Games' Element Essentials Shrub Tubs will be the cherry on top of whichever Martian worlds or distant high-fantasy realms your figures may find themselves on.
Element Games Element Essentials Shrub Tubs Review – Introduction
With a virtual presence since 2012 and a physical store since 2013 over the last seven years Element Games are the one independent hobby retailer you've almost certainly heard of. With a Trustpilot average of 4.8 stars and over 9,000 reviews, as well as having also expanded in 2016 to facilitate the Element Games North West Gaming Centre, have established themselves as one of the premier independent UK hobby stores.
Their Essentials collection has everything the hobbyist could need to kick-start their hobby – glues, brushes, movement trays, you name it – but also basing supplies in excess. Alongside their flocks and scenics are their pleasing-to-say Shrug Tubs: small plastic pots of sinewy, rubbery scenery to help add some dimension to your figures.
Element Games Element Essentials Shrub Tubs Review – Design
As I've said in previous articles concerning Element Games' essentials range, the shrug tubs come in a standard-sized – albeit quite brittle and prone to breaking in the post, as I found out the hard way – plastic tub.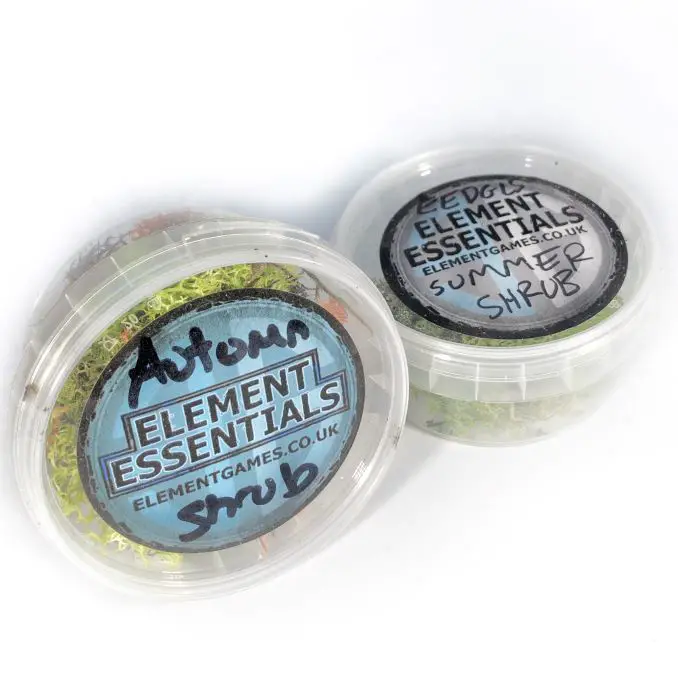 Each "shrub" is a fairly simple bit of kit. There are two in the range: the Summer Shrub Tub and the Autumn Shrub Tub, each of which comes in the appropriate range of colour hues for their titular season. Made from some kind of almost web-like rubbery material, they're bendy and very light, and despite their appearance have no sharp edges you might run the risk of getting pricked with.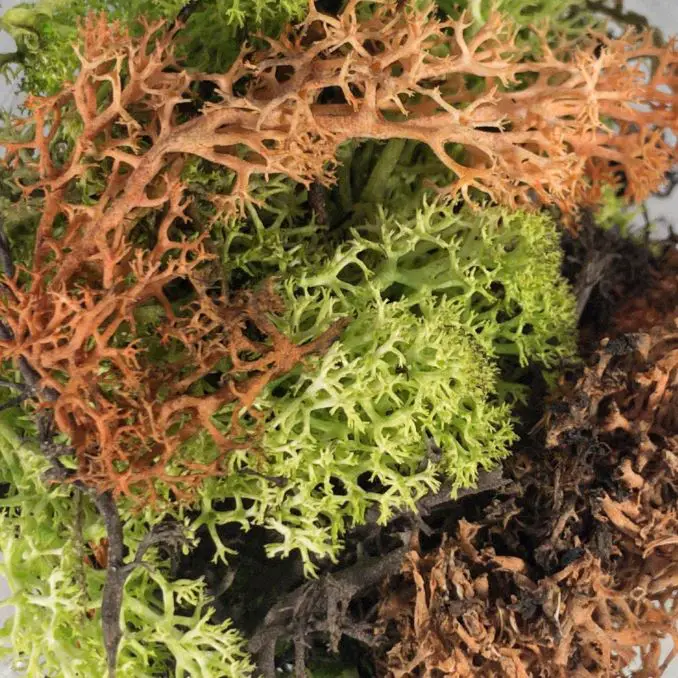 It has to be said, they don't really look like shrubs. They look a little like the sort of things you might find kicking around the bottom of a fish tank that your overweight goldfish sleepily chew on when they realise that they aren't getting any more flakes that day.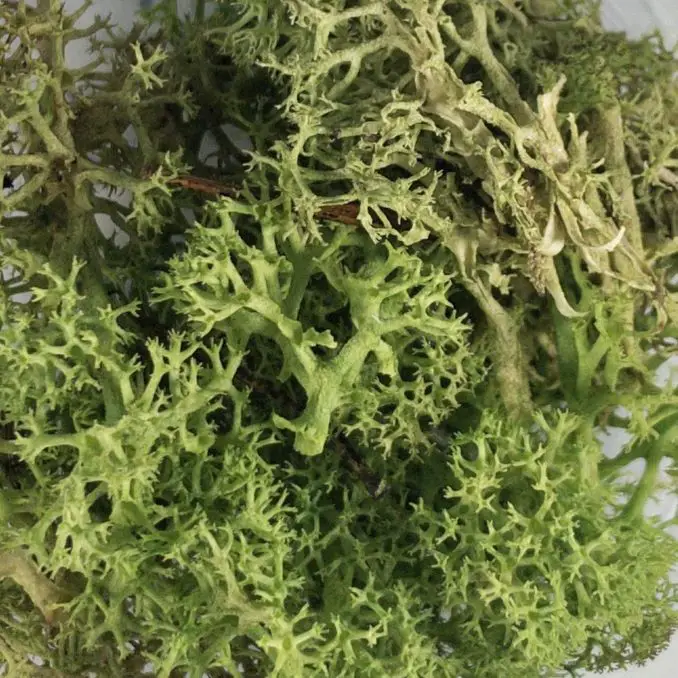 The Summer Shrub in particularly broccoli-ish.
They're also massive.
You won't fit a whole one of these onto any of your bases, so be prepared to start snipping them apart.
Because they don't look all that realistic, those among you who are looking for some cheap basing matter that can impart a further degree of realism to your bases, these probably aren't for you. Some of the colours are a little garish and neon, so if you're after a muted deadlands kind of look, these won't be for you.
However, whilst these might not be brilliant for more realistic settings, they're fabulous for any whacky sci-fi or fantasy bases you could want. Alien world with garish, creeping vines and plants? Check. Wanting something special for your Idoneth Deepkin? These could quite easily become some deep-sea coral or plants.
They are easily breakable, so if you want a smaller amount of shrub – perhaps to use it as a creeper over a rock or something similar – they come apart with a quick snip of a pair of scissors (or a yank with your hands if you can't be bothered to go rooting through your drawers for some scissors).
Element Games Element Essentials Shrub Tubs Review – Testing
I don't know what possessed me to give these things a sniff after I opened the pot, but I did, and boy did I regret it.
I've no idea what these things are made from, but gods, they stink!
Anyway, with that out of the way, I snipped a few of them up and started affixing them to some of my bases. They break apart with very little effort, so cutting these down to suitable sizes is very easy.
I found an old Celestar Ballista that came with a Mortal Realms magazine that had not been extensively based – as per most of my older figures, the three models were based with a rudimentary scraping of Astrogranite, a wash of Agrax Earthsahde, and a brush of Tyrant Skull.
(Also, because these have been shelf-bound for a while, I apologise for any dust and fibres on the figures in pictures.)
But after a couple of minutes playing around with the contents of the two Shrub Tubs, I found myself wishing I'd kept things sparse.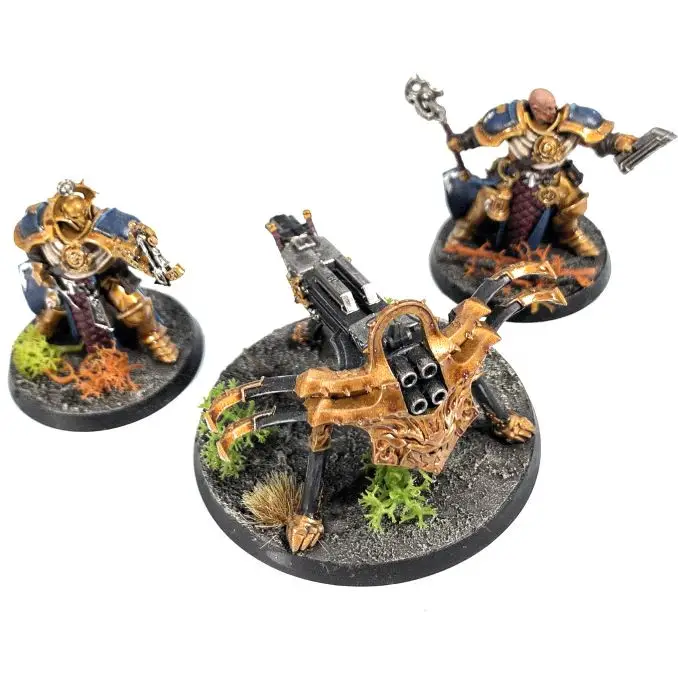 They just don't look like very natural vegetation. The colours are a bit lurid and, because they're so rubbery, they're actually very hard to affix to a base because they just kept springing out of position.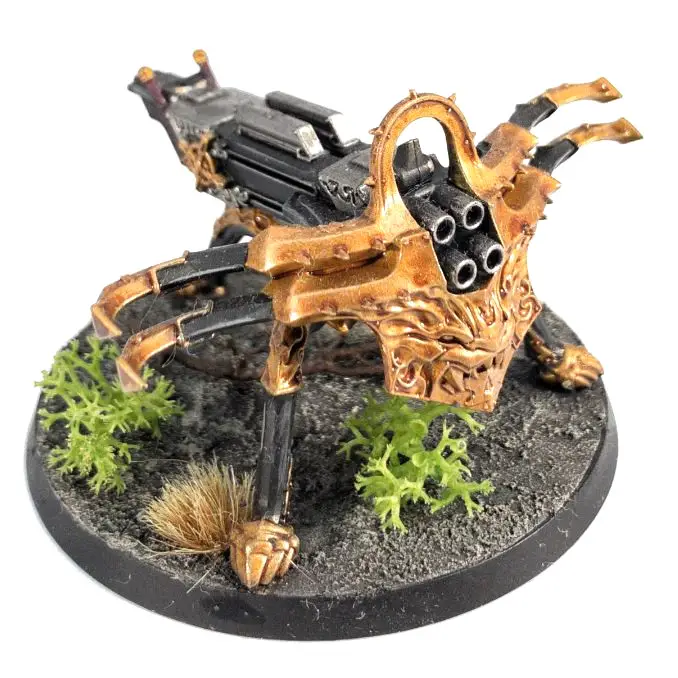 There are, however, in the Autumn Tub a couple of dark brown pieces that look very much like fallen, leafless branches. One of these was affixed to the base beneath my ballista.
On the whole, though, I'm not a huge fan. It's a shame, as so far everything else in Element Games' Essentials range has been excellent. They aren't right for me and I don't see myself turning to these again any time soon.
That said, I can see a place for these: whilst they don't really suit any of the armies I'm currently putting together, if, perhaps, you've got a 40K force on the go that are being based to look as if they're advancing through an alien world, then these might be good for you.
Will Element Games Element Essentials Shrub Tubs Improve my Hobby?
It's a widely-known fact that basing a model can really lift its overall appearance, and the Shrub Tubs will definitely help you achieve that goal.
Whilst in practice they may not be as diversely useable as they were maybe first intended to be, given their somewhat lurid colourings, Element Games' Element Essentials Shrub Tubs will be a useful addition to anyone's basing arsenal, and whilst they might not be the most realistic of colours, the fact they are flexuous and can be cut or broken apart will be useful for anyone who wants to make them into something else, such as creeping vines.
Element Games Element Essentials Shrub Tubs Review – Price and Availability
Each Shrub Tub is £3.50, which in the grand scheme of the hobbyverse is pittance. If you do decide to take the plunge with the Shrub Tubs and decide, like me, that you prefer some other products on your bases, it's not like you've broken the bank.
Element Games Element Essentials Shrub Tubs Review – Final Thoughts
Pros
Cons
Cheap
Plenty in a pot
Reasonably versatile
Not very realistic
Colours a little neon
Broccoli
I'm not as much of a fan of the Shrub Tubs as I am some of the other products in Element Games' Essentials range – though that's not to say that they don't have their place.
Element Games set a surprisingly high standard with their Scatter Flock and Scenics ranges, so that the Shrub Tubs fall a little short of their potted siblings is not meant as any sort of besmirching. They're still fine.
There are a few shortcomings with the Shrub Tubs. Their colour and shape chief amongst which.
They aren't as natural-looking as they could be, which means they probably aren't going to find a place on your Middle Earth Strategy Battle Game bases, nor any other figure you're trying to base with a small splash of real-world realism.
They'll also require a bit of work: you won't be able to just pull out a shrub and slap it on your base, they're far too big, so you'll need to make merry with the scissors.
However, whilst their lurid, almost neon look does mean they aren't going to give you that super-real look you wanted, it does mean they'll look great on any whacky, bright, high fantasy of sci-fi bases you could be making. Seriously – any Idoneth Deepkin fans out there?
Still, they do look like broccoli.
Click this link & buy your hobby stuff from Element Games for the UK & Europe to support FauxHammer.com – Use Code "FAUX2768" at the checkout for double reward points.




Our Affiliates / Hobby Stores
What did you think of this Review? Please let us know in the comments.
If you like what we're doing here you could really help encourage more content with a share on any social media platform.
Click the share links at the bottom of this screen (or on the left for computers and tablets)
Want to keep updated with the site? You can subscribe in the sidebar for RSS or by email below
(Sidebar is below the article on Mobile Devices)
Summary
Reviewer
Review Date
Reviewed Item
Author Rating





Product Name