MTech Cave – The Best Online US Warhammer/Hobby Store
Last Updated on December 8, 2021 by FauxHammer
So, Here's a little bit of a different post from us. Completely different in fact. So why are we doing it? Well, come and have a look at what's to be said about MTech Cave. The Best Online Warhammer/Hobby Store in the US (IMHO).
Click this link & buy your hobby stuff from Element Games for the UK & Europe to support FauxHammer.com – Use Code "FAUX2768" at the checkout for double reward points.




Our Affiliates / Hobby Stores
MTech Cave The Best Online US Warhammer/Hobby Store – Introduction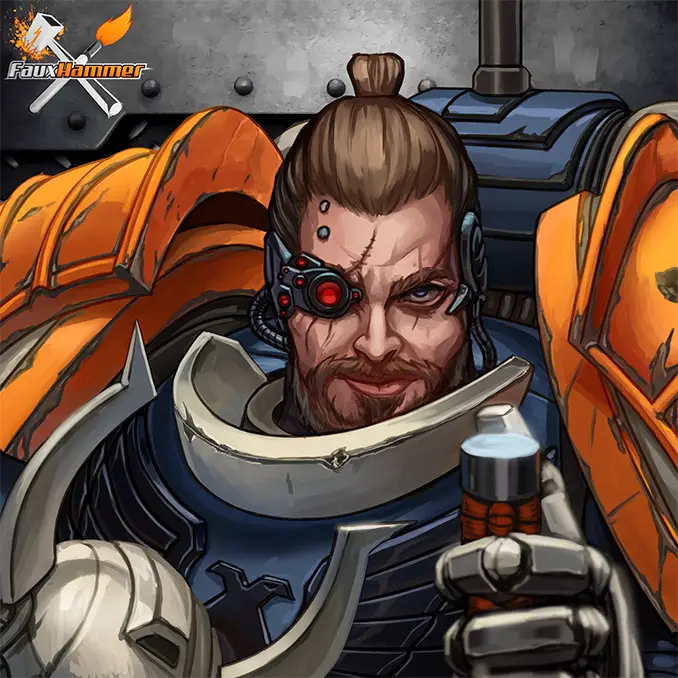 If you have been coming to this site for a while, you'll likely have seen the ads section we plaster at the top of every single page. It's big, it's bulky and it annoys you.
Sorry, the site is paid for by you guys clicking those links and making purchases. and since early 2020, the site became a lot more than a £5 a month blog because so many of you are here. I'd like a more discreet way of showing our partners, but as we aim to be a site that is globally agnostic. We need the ad's there for respective countries who visit. Partners like eBay require us to have a link per country! Bah.
But for MTech cave specifically, we have been looking for a US affiliate partner for a while. especially considering that our US audience is so big. In fact, it's over half of our native UK audience. And, thanks to Warhammer Imperium coming to the US on January 26th 2021 – that audience is about to get bigger.
A lot bigger.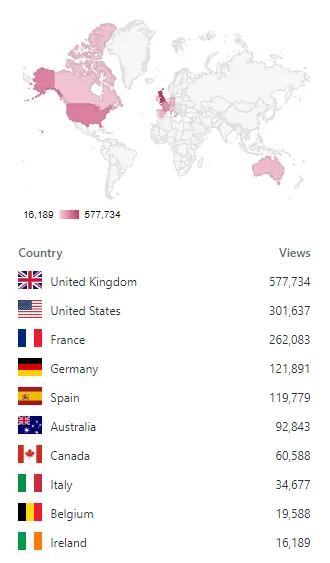 When it comes to choosing a flagship affiliate partner (one that we showcase a banner for), it requires a lot on the side of the retailer. The first and foremost thing is that they offer a good customer experience. After all, if we refer you to a bad store, we look bad.
When it comes to the US, I've struggled to find a store of this pedigree, sure we have GameKastle too, but they are just a bit big-brand in their approach to offer the homely specialist and personal touch that we want as hobbyists.
In the UK, we have loads of these online stores which still provide that Friendly Local Game Store feel when ordering from them. Element Games, The Outpost, Wayland Games, Mighty Lancer, Goblin Gaming to name just a few. But in the US, it was only MTech Cave that actually provides that community feel.
Mikah & his wife Makayla who run MTech are very active and supportive members of the community, they're doing such a good job, Mtech even has at least 1 notable fanboy in online groups (no not me or Trevor).
Also, they are trying their hardest to get Warhammer Imperium in stock too, so just like in the UK where you can buy individual issues from Forbidden Planet, you'll hopefully be able to grab your 50 copies of issue 5 direct from MTech!
Sure, they are our affiliate partner, we are going to say nice things. So instead of hearing it from me. Why not listen to the community in our Paint Hub Facebook Group. where MTech Cave was voted as the best US hobby store (even beating Amazon & eBay). and if you still aren't convinced to at least check them out. See what Trevor (former FauxHammer Writer) has to say from his own personal experience below.
MTech Cave The Best Online US Warhammer/Hobby Store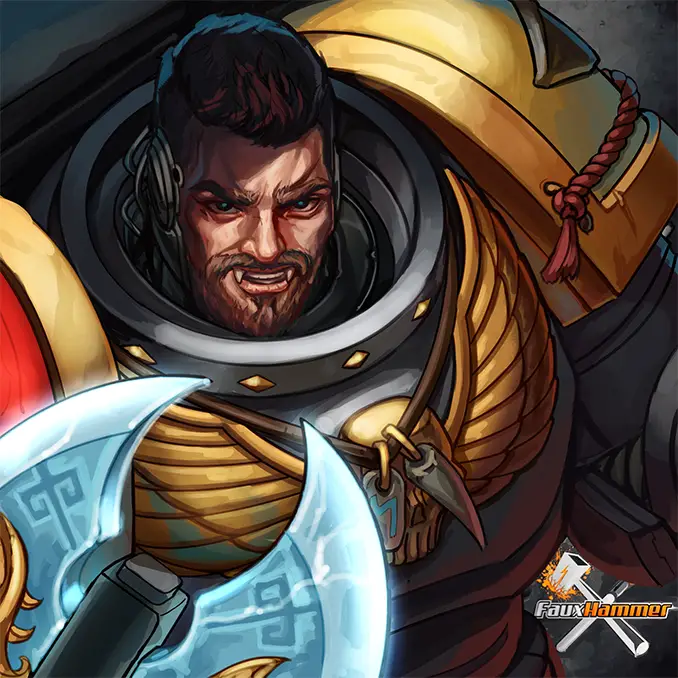 If you're in the continental United States and you're looking for the absolute, hands-down, best prices on hobby supplies, tabletop games, trading cards and even Lego products, look no further than MTech Cave! 
Owned and operated by husband-and-wife team Mikah and Makayla Walters, MTech Cave is a brick-and-mortar store located in Stilwell Oklahoma, (roughly an hour Southwest of Fayetteville). Due to their company's skyrocketing success (despite the pandemic), they recently completed a massive expansion, from their initial 1200 square foot storefront to a whopping 10,000 square foot warehouse!
My first experience with this company came from my opportunity to write a FauxHammer article about the Indomitus Recruit box. Mikah, Makayla and FauxHammer worked out an arrangement and sent the box for me to review. The box arrived quickly, and it even had lollipops for my kiddos!
Shortly after writing the article, I decided to stock up on a few paints. I headed to https://mtechcave.com and found some of the lowest-priced GW paint I've seen! The majority of MTech Cave's products are 15% off, making them cheaper than anywhere else I could find locally. I ordered a few paints and within minutes of placing my order, Mikah messaged me. He informed me he not only received my order, but he was also shaking my paints in his vortex mixer before despatch, just to ensure they would arrive ready to use!
I was blown away by this level of customer service! They were quick to respond, went above and beyond in prepping my order, and shipped the same day! From that moment on, MTech Cave has been my one and only FRGS! (Friendly Remote Game Store).
I love this store so much I even convinced my friends at Huge Minis to get in contact with MTech Cave, and now MTech Cave carries Huge Miniatures basing materials (some of the best materials on the market for the best prices!) 
Since my initial interaction with them, their list of suppliers has grown exponentially, including Vallejo, Green Stuff World, Warlord Games, Fantasy Flight Games and Official DnD Merchandise. They also recently secured a US-only agreement with Lego! All of this while moving locations, undertaking massive renovations, AND preparing for a baby! This truly is an amazingly dedicated couple!
I say all that to lead into this…the fantastic deals and incredible prices just got a whole lot better! 
With the renovation being mostly done, and to give back to the customers who've helped their dream come true, Mikah and Makayla have developed both a Rewards and a Membership Program! Each program comes with its own set of perks and benefits. These systems are breath-takingly innovating and are rewriting the hobby industry as we know it!
First up: the Rewards Program. Amazingly, it's completely free! You can create your free account by clicking Here and begin your very own rewards adventure! 
This system has fun and engaging built-in milestones and goals, each with its own perks and benefits. As you earn more and more achievements, they have real-world, actual money value! 
Also, over time as your lifetime amount spent begins to grow, you reach higher levels of permanent rewards. For example, once a total of $250 spent is recorded on your account, you now have a 2% discount on everything in the store.
Once you hit a total of $2000 spent, you have reached Diamond Level and have unlocked a 10% discount store-wide, on top of their amazing discounts already provided! A truly amazing value from a free program! 
The Rewards program is incredible and all, but now let me talk about their Membership program! 
Unlike the rewards program, this comes with a monthly fee, but the additional perks more than cover the cost. As you can see, each level comes with additional savings, up to a combined total of 15% off every order (Diamond level Rewards and Pro level Membership). 
When you combine this new discount with their existing 15% discount, you have the potential of seeing 30% savings on your favorite hobby supplies and games! For businesses, or even average hobby enthusiasts that put in several medium to large orders every month, the discount alone is worth the membership cost of roughly 4 fancy coffee drinks! 
"But what other benefits are there?" I can hear you fervently typing in the comments section. Fret not my friend, I'll show them to you!
There is a cascading collection of online benefits that come with the different levels of membership. For me, the major selling point was getting access to sales 1 day before everyone else. If you combine that with getting pre-order priority; ensuring I get what I want, an entire day before other competitors…I mean…shoppers, that's well worth the $20! MTech Cave has ensured the members they are adding more goals, achievements, and perks in the future!
In addition to the online benefits, if you are lucky enough for MTech Cave to be your Local game store, there are even more in-store benefits!
To sum up, if you're someone that likes saving money, as well as making sure the money you do spend goes as far as it possibly can, joining the MTech Cave Rewards and Membership programs are the best of both worlds.
I know I've spent a lot of time discussing the innovating and game-changing programs being implemented by MTech Cave but allow me to wrap it all together by mentioning my personal favorite thing about this company.
Mikah and Makayla are truly giving and transparent people. It's hard to find genuine people in the world today, and I can honestly say it was the absolute dedication to customer service and a positive purchasing experience that has earned my business for life. 
In an effort to display the company's status and order progress, MTech Cave created a Real-Time Fulfilment tracker on their website.
This tracker displays the average delivery time, the total number of orders and packages, as well as packages delivered and in transit. (The window for data collection spans 90 days, but it has only been online for 2 months, so it will need some time to catch up).
I have had nothing but amazing interactions with MTech Cave, and I know you will be met with the same experience! Join the MTech Rewards program for free today, and if you want to rake in even more value and discounts, sign up for their new Membership Program as well. I guarantee you won't regret it!
Click this link & buy your hobby stuff from Element Games for the UK & Europe to support FauxHammer.com – Use Code "FAUX2768" at the checkout for double reward points.




Our Affiliates / Hobby Stores
What did you think of this Article? Please let us know in the comments.
If you like what we're doing here you could really help encourage more content with a share on any social media platform.
Click the share links at the bottom of this screen (or on the left for computers and tablets)
Want to keep updated with the blog? You can subscribe in the sidebar for RSS or by email below
(Sidebar is below the article on Mobile Devices)