Anycubic to Release the Photon D2 – A Photon Ultra Upgrade
Last Updated on September 7, 2022 by FauxHammer
As of right now, there's absolutely nothing online about this printer despite it being revealed over a month ago. And with it being the direct follow-up to what we consider the absolute best printer for miniatures right now, why is there such little info available? We aim to change that, with your first look at the Anycubic Photon D2 (essentially the Photon Ultra 2)
Click this link & buy your hobby stuff from Element Games for the UK & Europe to support FauxHammer.com – Use Code "FAUX2768" at the checkout for double reward points.




Our Affiliates / Hobby Stores
If you're reading this article Mid August when it was released, you may be surprised to find that there's next to no news online about this Printer. I only managed to become aware of it because one of my favourite model creators has his hands on an early-access unit.
When looking up more info we found one article by All3DP and a video from one of our favourite YouTubers VOG. Whilst the article mentioned above advises that "Anycubic Launches New Photon D2 DLP 3D Printer". This thing is far from launch…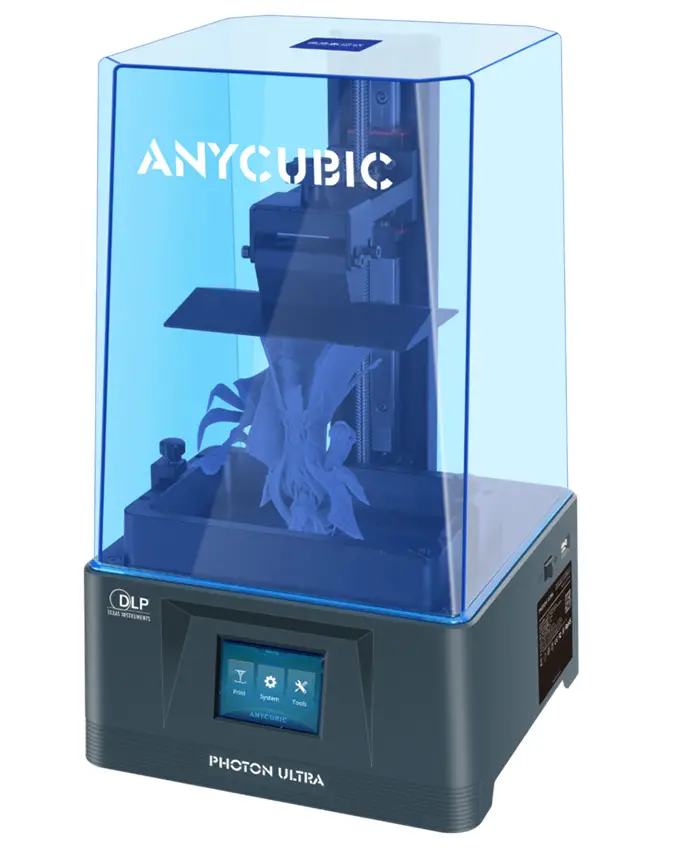 I would love to bring you more detailed info, but alas, despite being an Anycubic affiliate, recommending their Ultra as the best printer for miniatures, having the top Youtube review for the Photon ultra and selling dozens of these printers each week.
Here's that video review
Anycubic are the only company amongst the top-3 manufacturers (Including Elegoo and Phrozen) who don't send us their printers to review.
Heck, they didn't even send us the email telling them about this. (yeah, I'm a bit salty on that, but at least you know our honesty with you guys, considering we still ranked the Ultra as the Number 1 pick in our Niche)
This article is part of our Best 3D Printers for Miniatures Article.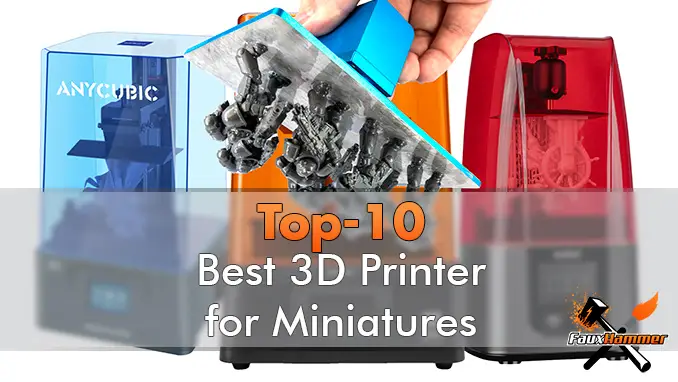 To see the full list of 3D printers check out that article.
Little is known about the Photon D2 at the moment but we do have the specs – Before we reveal these, we need to state clearly that when you compare this to other top-level printers, THIS IS DLP!!!! I'll explain why that matters in a mo. first the specs which we'll compare to the Ultra.
All that has been revealed so far is the Projection resolution (2,560 x 1,440 px) and print volume (130.56 x 73.44 x 165 mm) Thankfully, with that we can calculate the rest of the important details below.
| | D2 | Ultra |
| --- | --- | --- |
| Screen Size | 5.9″ | 4.6″ |
| Screen Resolution | 2,560 x 1,440 px | 1280 x 720 px |
| Pixel Size | 0.051 mm (51µm) | 0.080mm (80µm) |
| Display Resolution | 498ppi | 319ppi |
| Build Volume (XYZ) | 130.56 x 73.44 x 165 mm | 102.4 x 57.6 x 165 mm |
| | | |
For those of you more familiar with 3D printers you may be looking at the specs above thinking "2,560 x 1,440" – that's no better than an ELEGOO Mars 2 Mono. I'll say it again. THIS IS DLP!
So you'll see here that the D2 doubles the resolution over the Ultra, Whilst the XY area has seen just a 62% increase. The limited display size on the Ultra was a bit of a drawback at only 4.6″. The new 5.9″ is certainly a great improvement, but unfortunately still more than half an inch away from something like the Elegoo Mars 3 Pro – something that many people consider the best entry-level resin printer.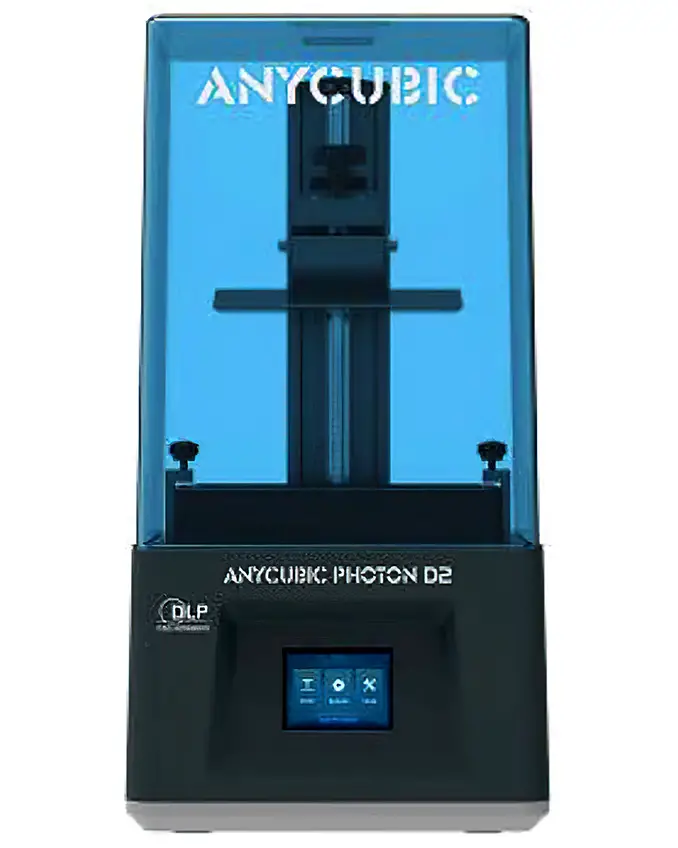 It would have been one thing for Anycubic to simply double the Resolution and print area by 200% and give us a 9″ screen, but by keeping the print area smaller, we actually increase the resolution of your print by fitting more pixels in a smaller area. For more details on this, check out the 2k Vs 4k Vs 8k Section of our Best 3D printer for miniatures article. Considering print quality on the Photon Ultra rivals the quality of the Phrozen Mini 8k (arguably the best LCD printer available right now) prints on this will be even sharper likely beating the Phrozen Mini 8k entirely
So, I still struggle to understand some of this DLP technology myself but in my experience, DLP printers are incredibly sharp!
Where LCD (or MSLA to use the correct term) have a screen of pixels who's states are either off or on allowing a body of light to project through and cure a layer of resin. this body of light can and will cause an amount of outward bleed on each layer. a DLP printer uses a projector, so the light is very direct.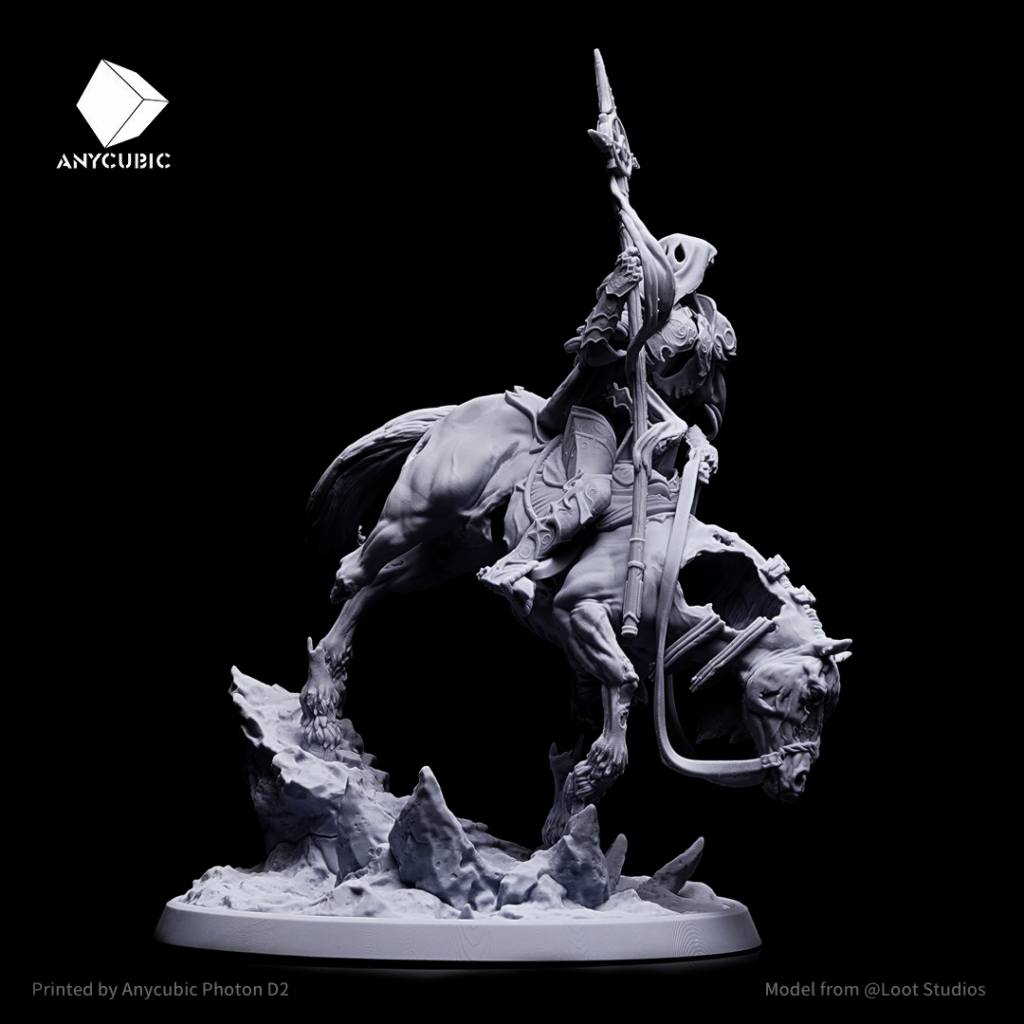 What this means is that the edges are incredibly sharp and do not suffer from the natural softening that your typical LCD printers will naturally cause. And this is visually apparent, see in the video above where the raw prints on the Ultra would show off the pixels in the form of voxel lines – These are where you can see the layers of graduation across a vertical curved surface.
If anyone remembers the original phones with a resolution of 320×480 on a 3.5″ screen, you could make out those individual pixel edges with your naked eye, long before the current retina displays made them too small they are almost imperceivable.
But thankfully, due to antialiasing (specifically the Image Blur setting), you can soften these pixel edges, resulting in incredibly smooth layers. When doing this on a LCD printer, the softening effect is increased on surfaces. But due to the sharpness of DLP, you get that smoothing effect' whilst retaining the sharpness.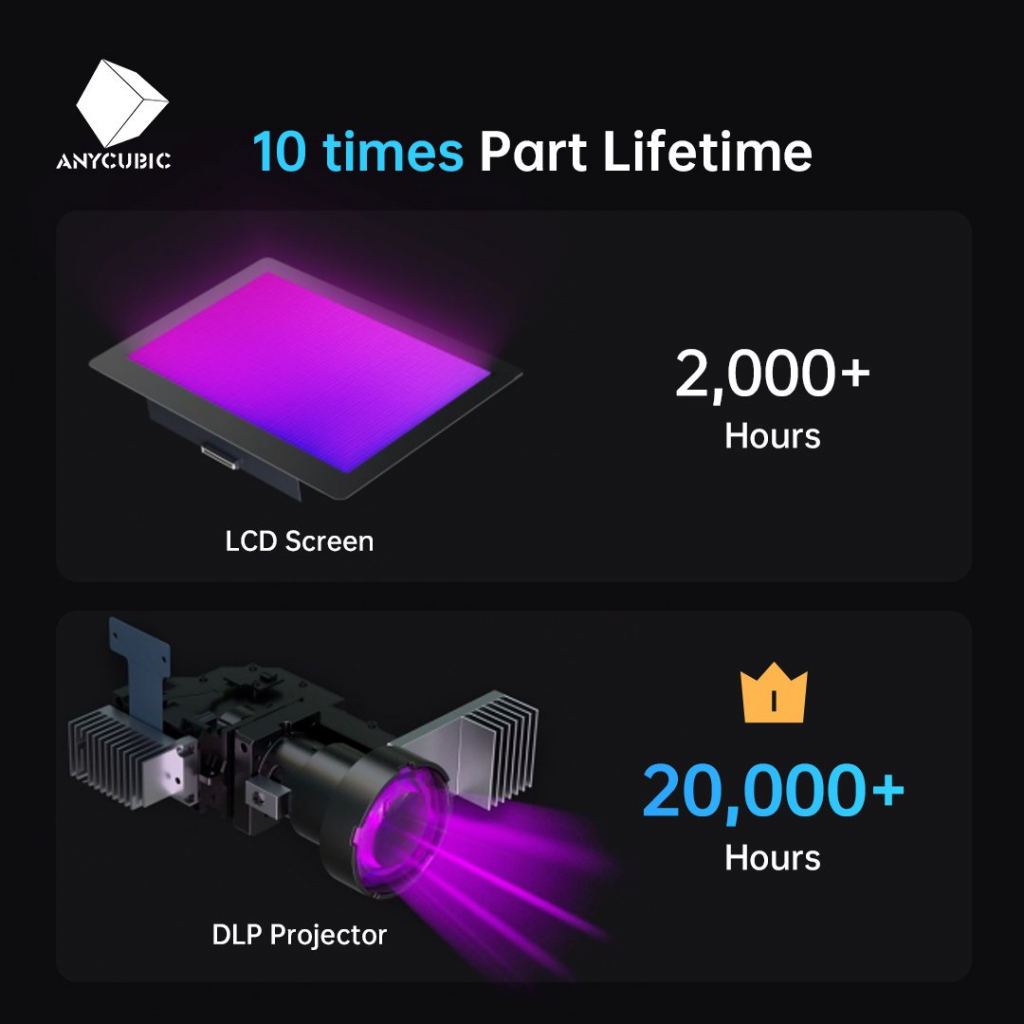 And all of that is before you learn that DLP printers are generally faster (per layer exposure), quieter, use far less energy and last longer than MSLA LCD printers. Where the projector will last for 200,0000 hours versus an LCD's 20,000 hours!
I've said it before and I'll say it again now, DLP is the future of consumer-level 3D printers, especially for the details you want in miniatures.
When this printer is coming is Anyone's guess. It was revealed by VOG just under a month ago and nobody else is talking about it, not even Anycubic! The next likely step would probably be another Kickstarter campaign advising delivery within 3-4 months, but likely to be 6-9 months after the usual and now expected, "unexpected" delays.
Check out the official Facebook group by Anycuboc for the latest details
In the meantime, you can still get hands-on with the awesome Photon Ultra. AKA the best printer that nobody is talking about.
What do you think of the DLP range of printers? When should we expect to see a competitor from Elegoo or Phrozen? Let us know in the comments.
Click this link & buy your hobby stuff from Element Games for the UK & Europe to support FauxHammer.com – Use Code "FAUX2768" at the checkout for double reward points.




Our Affiliates / Hobby Stores
What did you think of this Article? Please let us know in the comments.
If you like what we're doing here you could really help encourage more content with a share on any social media platform.
Click the share links at the bottom of this screen (or on the left for computers and tablets)
Want to keep updated with the blog? You can subscribe in the sidebar for RSS or by email below
(Sidebar is below the article on Mobile Devices)