A little step away from the norm this week with a post I won't promote too hard but I think will be important to look back on as I move forward. This is directed at those of you who run your own blogs (for any subject) and How to get a Blog Logo pretty cheap. I've recently made the decision to post less frequently on this blog. Previously I wanted to post at least once a week, but I was making 2-3 posts full of general chaff and 1-2 posts with actual value. Instead, I am going to focus on posts which actually add value to the blog. if this is once a week then great. if it's 3 weeks, that's also fine. so long as I have put the time an effort in to make that post as awesome as it can be. I have a lot of plans and ideas for this blog which take me away from being just a blog and actually have some tools for the community to use for their hobbing benefit. I'm not ready to share details just yet, but I've taken some big steps forward in the last week. And I think the whole community will be happy with the plans, but I need to ensure I can deliver a good quality first. I'll share more details when I'm ready to beta test. For now, on with the topic at hand.
I always love to get the branding right on any site and when I moved from Blogger to WordPress I knew I would have more control of the theme elements. whilst this is still in progress, the first step is completed. The logo. once I have a logo I have an identity I can grow around. This isn't my first website. I've had a few attempts at small start-ups from laptop repair businesses and image printing businesses. So I've done some branding before myself, Now I'm a little older with a couple of extra responsibilities aged 3 and 2. I'm somewhat limited on time. So I sought help.
I had a concept in mind, I had a name but I needed a logo to support the theme of that name but also clearly show that this is a page for Miniature painting and tools. So I drew up a concept.
Yep, Fairly Simple, and I wrote a list of requirements.
Says FauxHammer (Capital F & H)
Has a War Hammer (But a bit of a sci-fi one)
The Hammer is cracking apart as it is a Faux (Fake), Hammer
It is cracking down and splashing paint everywhere
A Paint swoosh showing the direction the hammer has come from)
Has a Tagline (For Miniature Painters, Moddlers & Hobbyists
A Paintbrush Separating The Title and Tagline
Is Flat and Iconic
Looks Professional
AS I was limited on time, I took to Fiverr.com I have used Fiverr before for a Captivating SEO article for my repair business. and again to get a CV written up. Now It was time to use Fiverr and get a logo.
For those who don't know, Fiverr is a website offering multiple services, Fiverr will put you in touch with a multitude of freelancers who excel in a certain skill set (normally a variety of digital skills) and those people offer their services starting from a Fiver (for those in the US, a Fiver is what us Brits call a £5 note, yet the starting price is actually $5. Even though I'm sure Americans do not call $5 a Fiver). But anyway. It sounds too good to be true. a professional logo design for as little as $5! But this website is populated with Beginners in their Digital Trade who are using this to make money as they build their design portfolio and skills. Some of the people I got in contact with were actually teams of people in places like India and Shri Lanka who churn through these logos for people using pre-designed assets. When I wanted to be a designer I actually offered some services on Fiverr myself and had a fairly good rating. Until we wanted kids and I needed to go back into full-time employment.
I started searching for logo design starting at $5 and found user elsiejohn and bought the service in this link (known on Fiverr as a gig).
Elsie (was not her real name,) offered the following for $5 and had 446 ratings with an average rating of 4.7 out of 5 stars
Source File
3 Initial Concepts Included
Logo Transparency
High Resolution
Vector File
Brill! I bought this service and was charged $5 along with a $2 administration fee for Fiverr.com (I guess that was Fiverr's cut).
I sent Elsie the above concept and list of bullet point requirements along with some details of my business (blog) and what audience I want to attract.
As promised, Elsie set me 3 Concepts.
I'll add my response to each.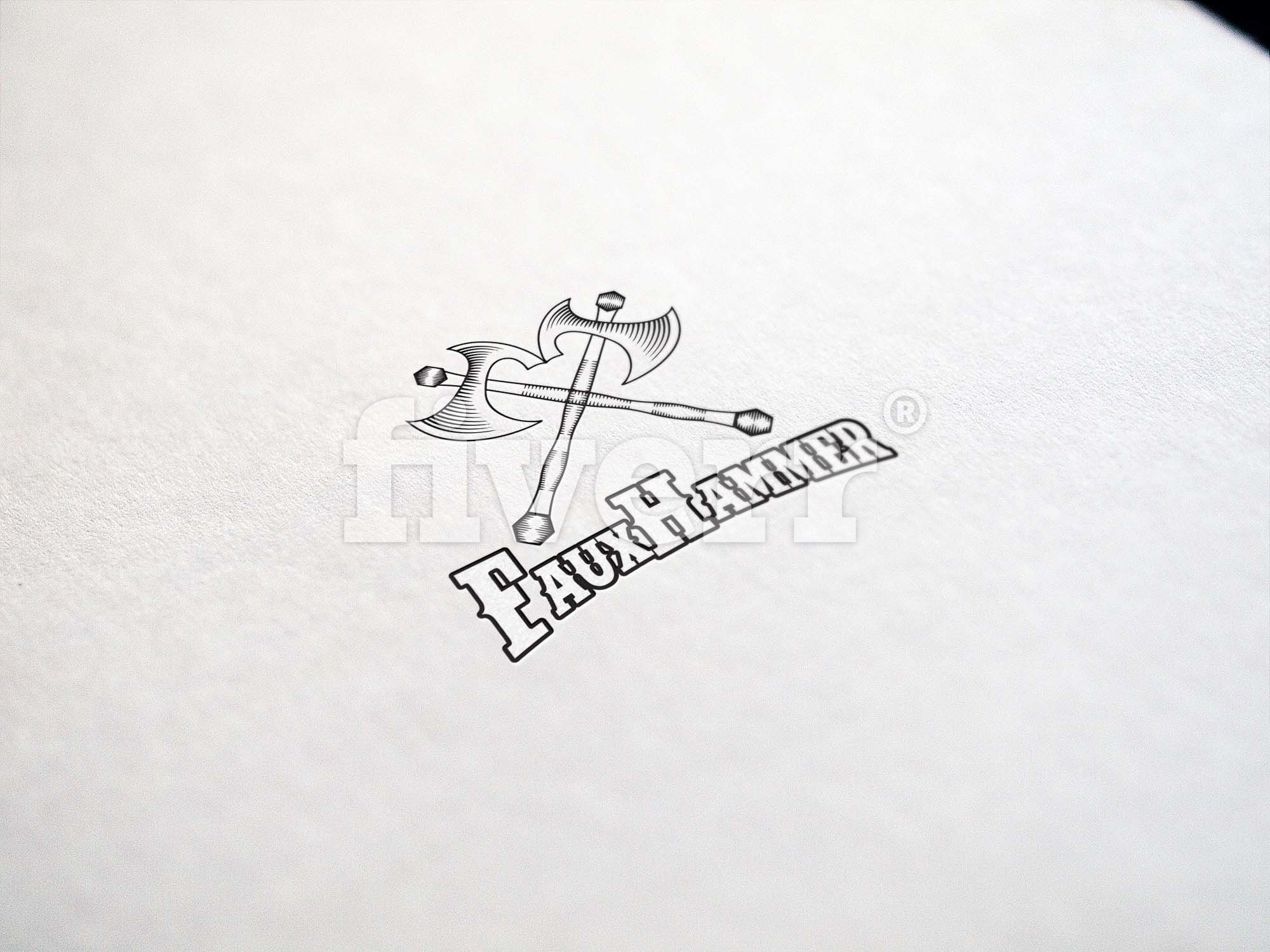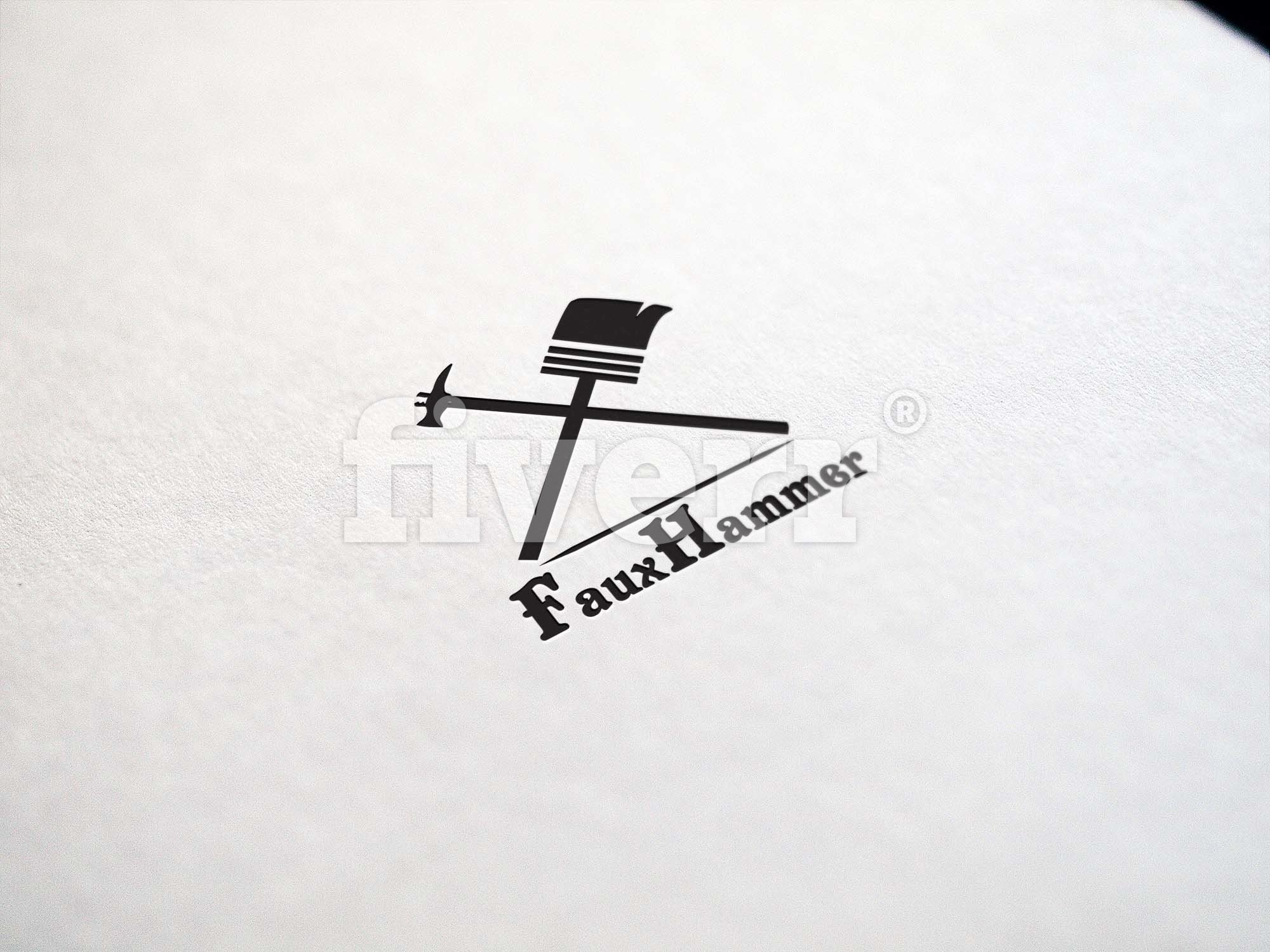 I went back to Elsie a couple of times after this to explain that I wanted things like a paint splat a swoosh and the hammer cracking. I sent some concepts of other logos that used paint including the paint brand Dulux to give ideas about how paint can be shown in logos.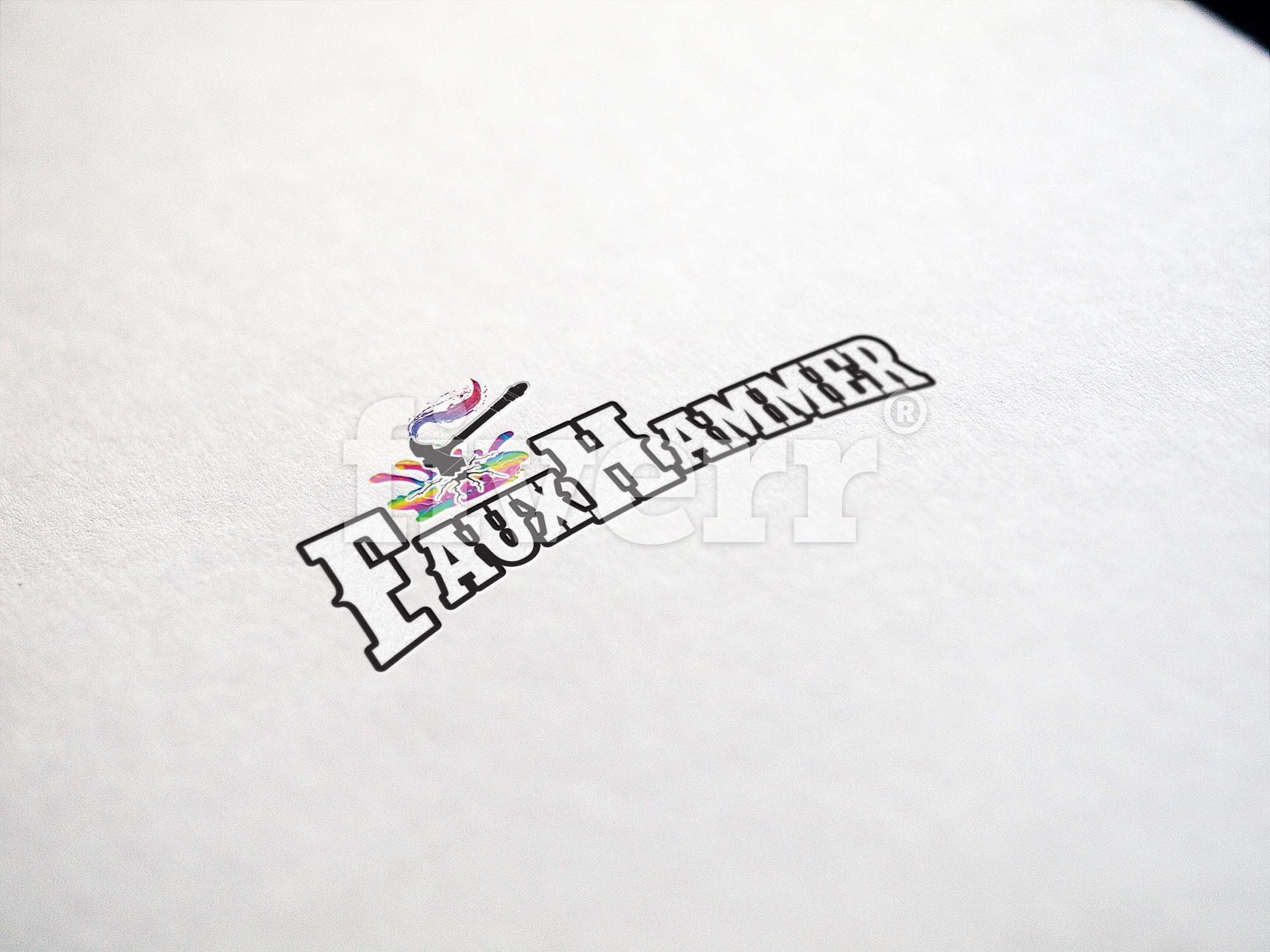 All of the above was over approximately 5 days as Elsie went back a day each time to make the edits. After the money went back into my Fiverr account, I went hunting again for someone else. I had gotten my friends to give feedback along the way. I then found delogodesign who had a full 5-star rating but only 250 reviews. I liked their designs and bought the gig you can find at this link. This user sent me a message saying they couldn't do the logo as they only do minimalist logos and I need a character designer logo. Sigh! I wanted someone to take my logo and make it minimalist.
As I had money in my account and no way of withdrawing it I decided to keep going and I found gigblast This user was actually a team and asked a significant number of questions about the nature of my business. I bought this gig.
Here was their attempt with my comments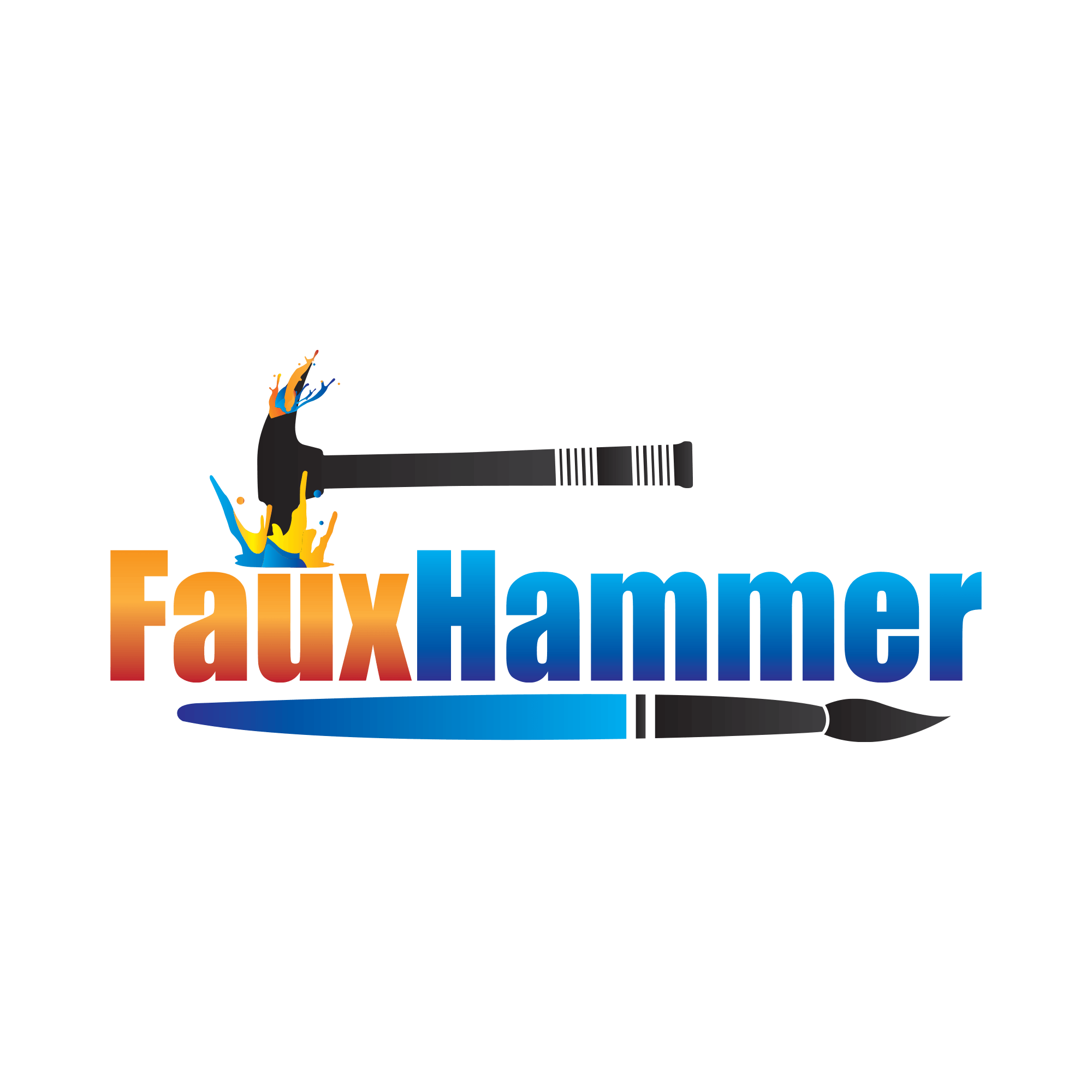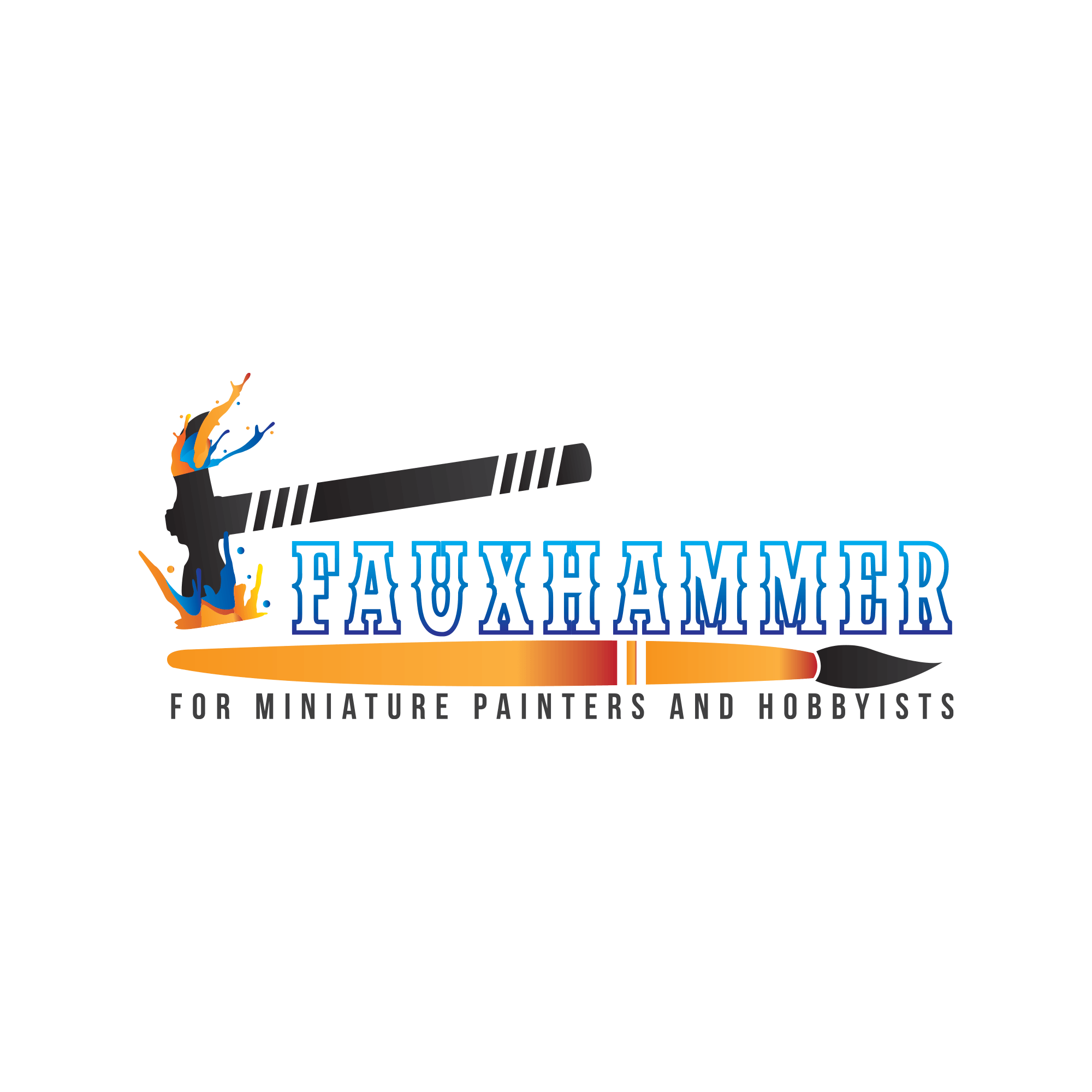 After ending my working relationship with this user after almost a week I was a bit frustrated. I decided to have another go with another. I had used people with High ratings, I went for someone with low ratings. as a designer on Fiverr.com myself. I would put a lot more effort in my hope was that someone of similar ilk would put some more effort into seeing this through to delivery. I found umar1o1 and bought this gig. I did this based mainly on the following image and that he promised a logo within 6 hours!
I sent them my same design image and brief.
I proceeded on with another week wasted and found a user called tonii_designer I can't share a link as Tonii is no longer on Fiver. Tonii was very positive but frustrating. This was the best design I had by a good margin, but I simply could not get her to correct the finer details.
See below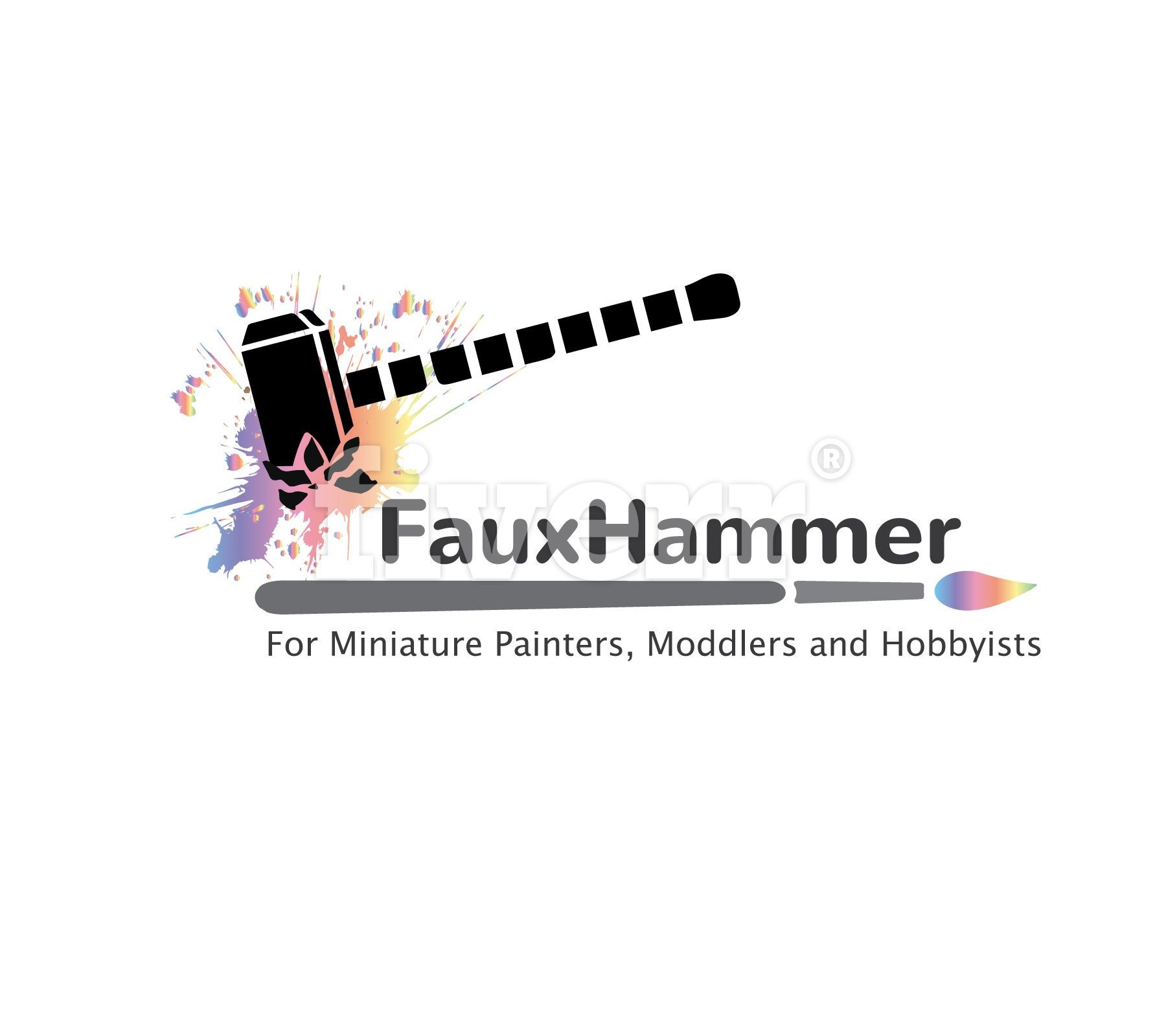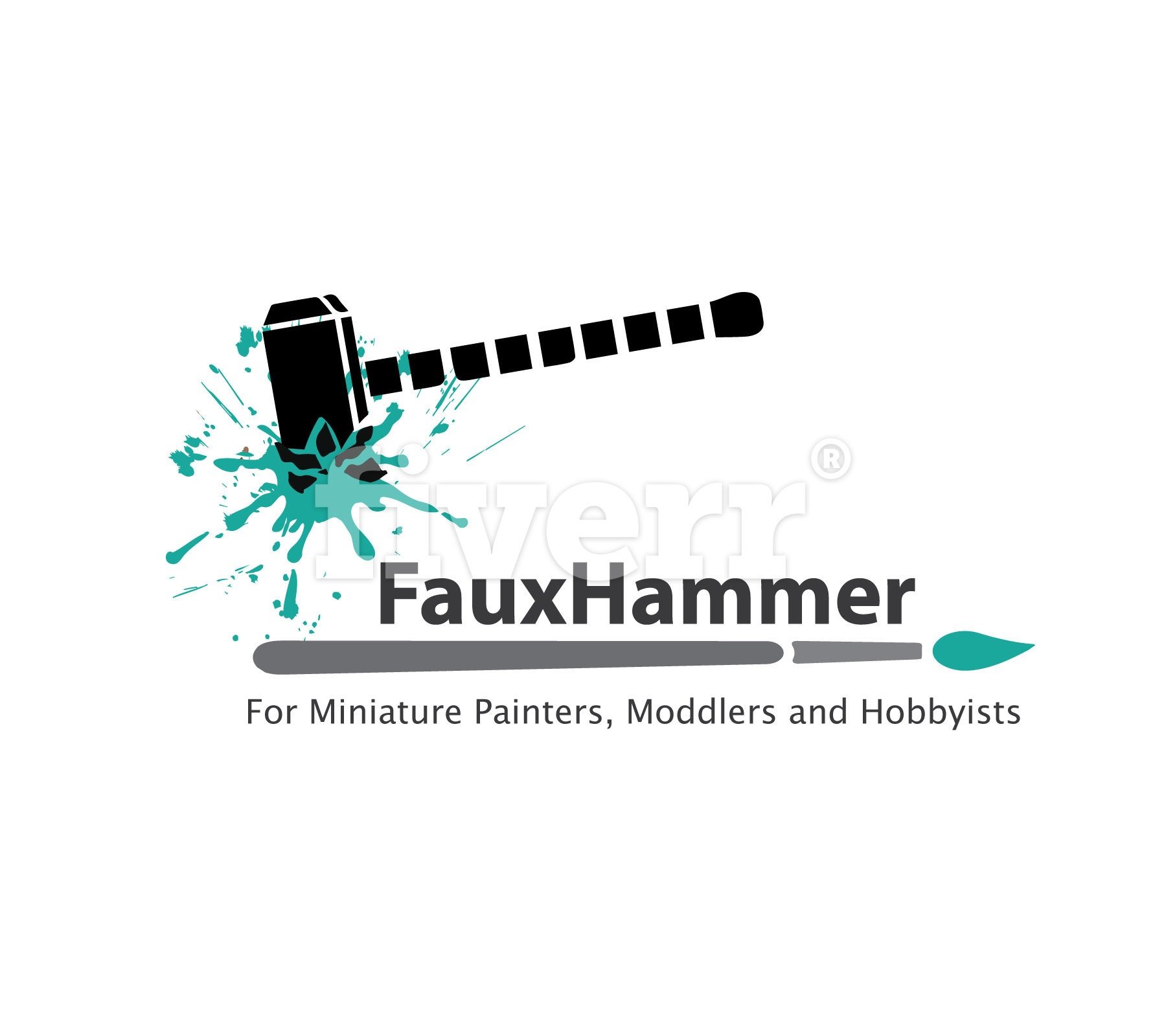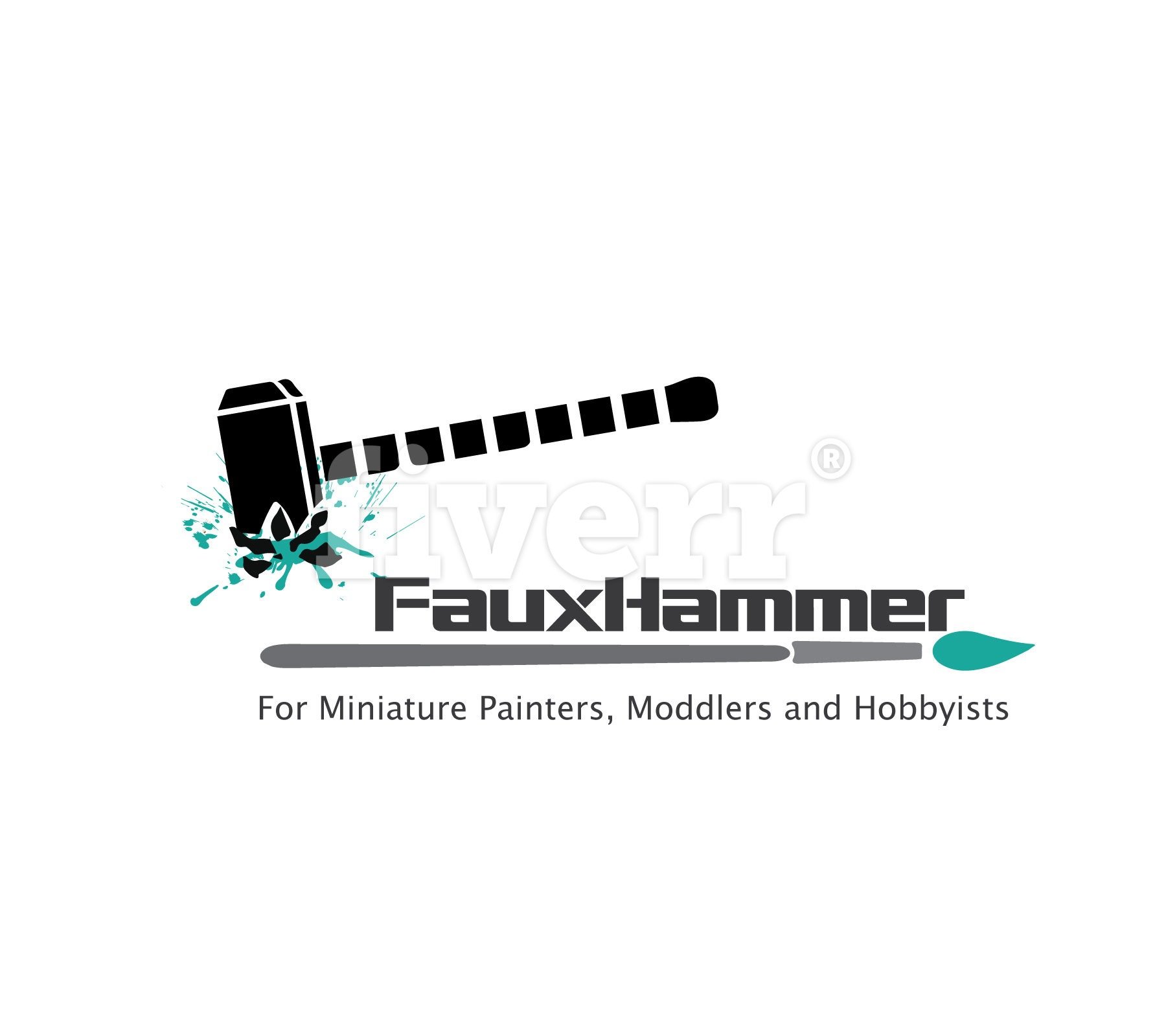 I designed the following myself, I took my original design and some assets from the internet to throw this digital concept together. I left the font plain, as I had not found anything I loved but I sat with this for a while and dropped it on teh website. I had some good feedback from a new friend of mine and went back on the hunt on Fiverr.
I started messaging people with this concept before buying along with a simple question, can you make this look professional, to some peoples credit they outright said no. or not for $5 if you pay $50 I can. But some offered to help. I don't know why I picked ei8htz I didn't really like any of the designs they had. but they were a top-rated seller with over 32000 ratings with an average of 4.9 stars. I gave them my sketch, the above concept with annotations. They came back with the following.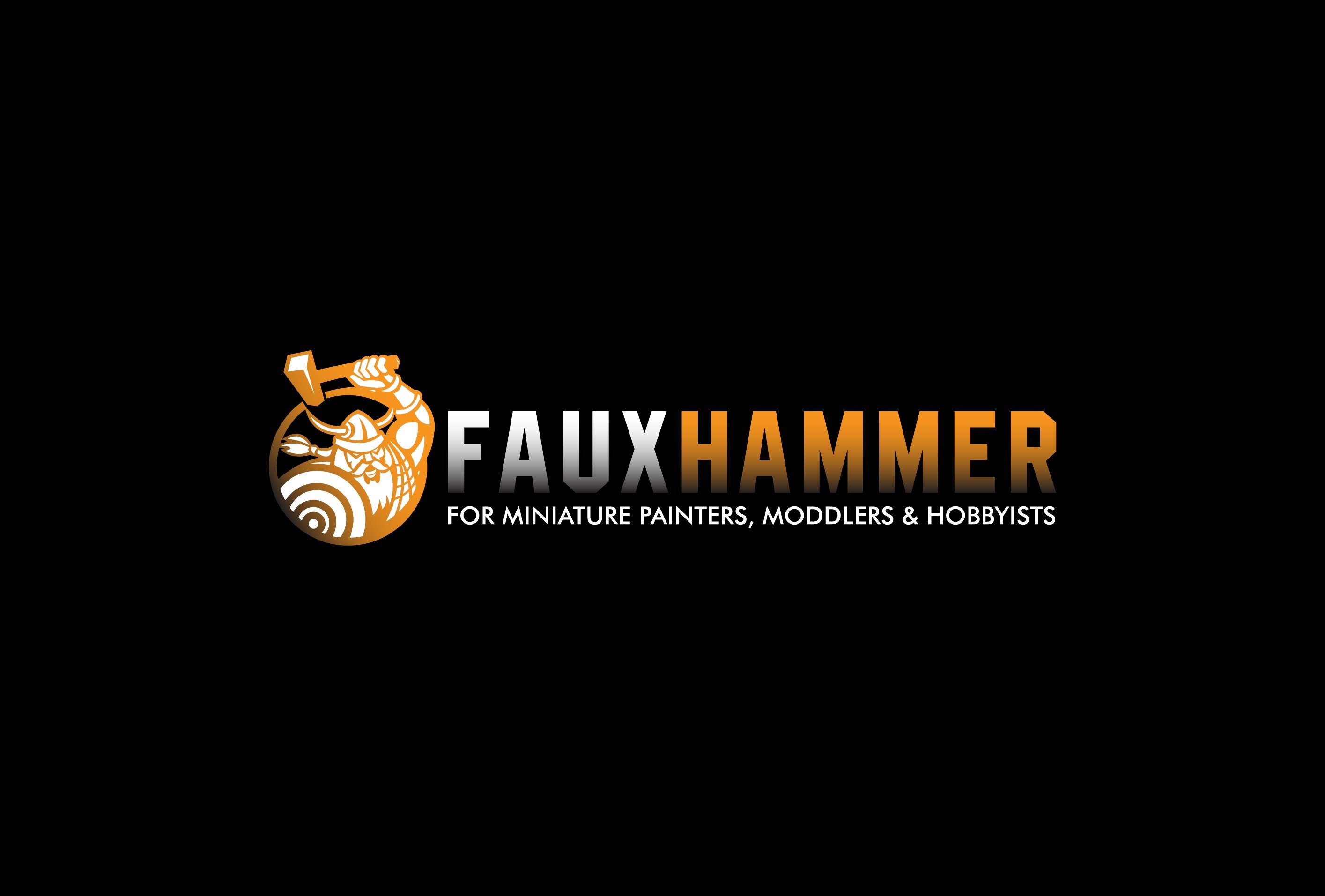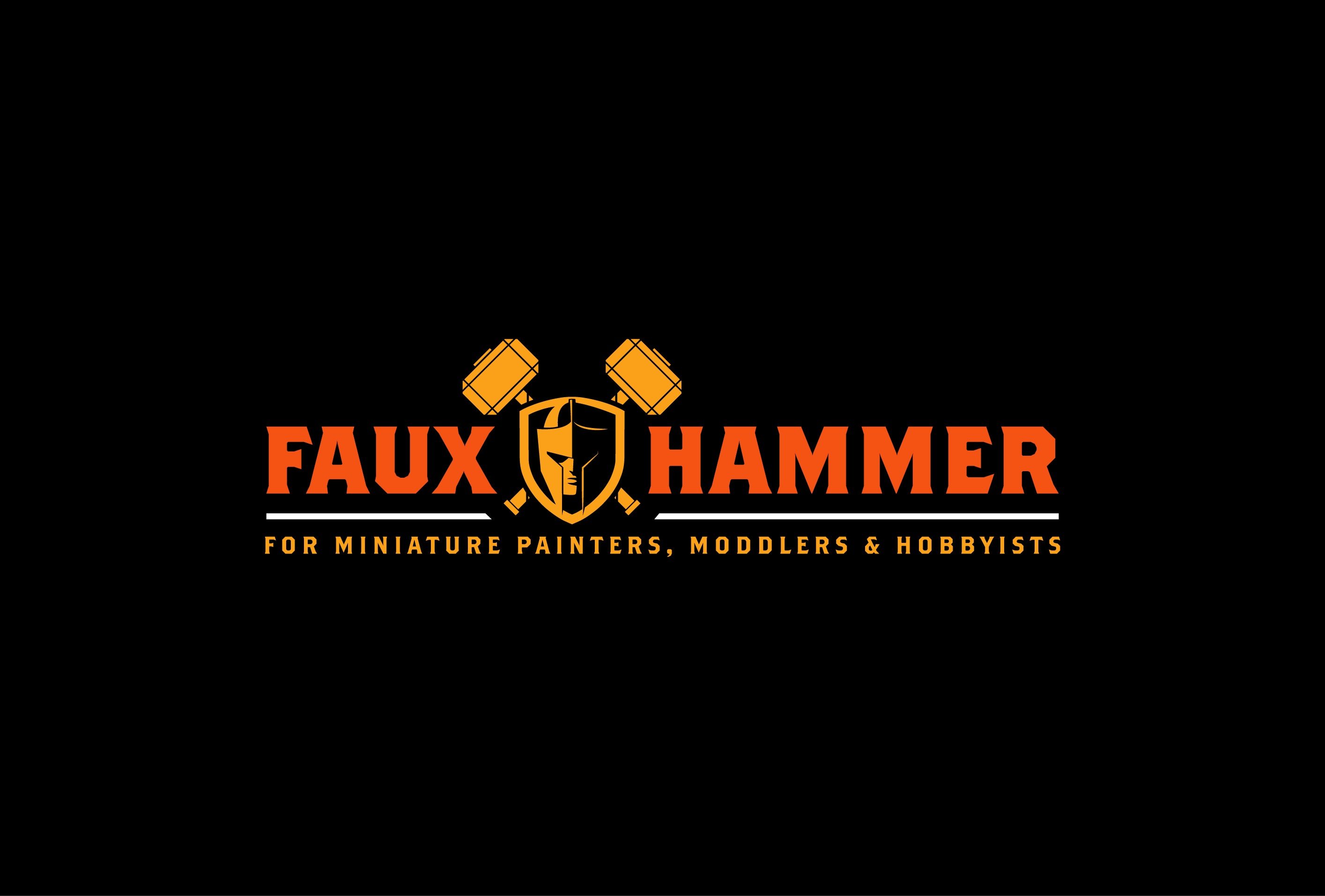 The above concepts were fantastic, I loved them immediately, but they were not what I asked for. I suspected this was a case of "here we go again". I went back and thanked them but referred them back to my concept design. I was not expecting a very good response.
I was wrong
These were exactly what I was after, they have everything I needed. Hammer Cracking, a good font a professional look I simply asked them to add my tagline below the brush and make the orange a bit brighter.
As requested, tagline and brighter orange, it even has a nice gradient. I had the bonus here of them sending me back on white and white on black So I could choose one based on whatever theme I picked for the site. I prefer a dark them as I find white text on a black background easier to read on computers. That colour also makes my images stand out. I uploaded this to my website but found an issue.
The splat was too large and when I put it on the website the droplets were being sliced in half and looked odd. I put one final request in, Please remove all droplets within the red area of the below.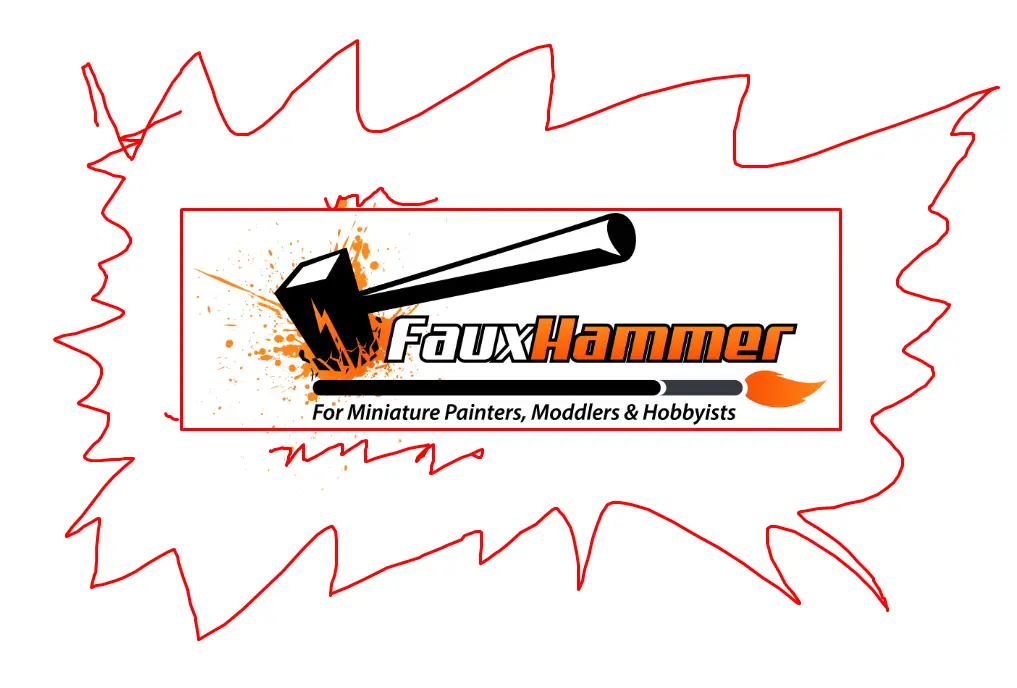 As requested, they came back with these final designs.
I am so happy with these final designs, you will no see them as the logo for my blog, Twitter and Facebook pages. I have asked ei8htz to keep hold of the designs as I will want to buy the source files and Vector files off him which are a further $25. and following this, I'd like him to expand the design to a full social media suite of images including profile images and page headers (this is a further $45). if anybody out there wants to get a logo design. I highly recommend ei8htz (who are a team of people really).
I bought the following gid from them. I Will Design An Outstanding Logo for $5 which provides the following
2 Initial Concepts Included
Logo Transparency
High Resolution
Here are so bonus designs I made using image generators online
If anyone has any questions about getting a logo design for their blog, business or anything else and has further questions about my journey, please ask in the comments below