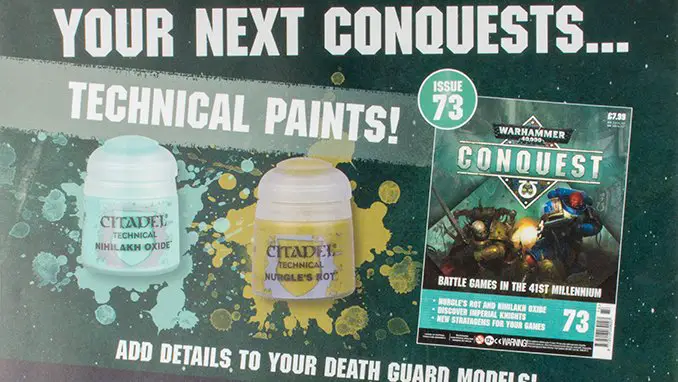 Ahh, sorry late again. With the whole Mortal Realms release blowing up, I am totally thrown off the Conquest schedule. Anyway, let's have a look at the Warhammer Conquest Contents for issues 73 & 74
If you haven't already, please join our Warhammer Conquest Facebook Group
So I'm doing the whole youtube things and taking some tools and techniques knowledge over to video form. Please head over to the video and do the whole; Like, Share, Subscribe and Notification Bell thing.
Warhammer Conquest: Issues 73 & 74 Contents
Release Date: 22nd January 2020
Issue Price £7.99
Total Value £5.10
Total Saving -£2.89
This Issue originally contained Celestra Grey & Runefang Steel. However, Celestra Grey was moved to Issue 31 & Runefang Steel was never reallocated to a different issue.
It does make sense at this stage of the game to include these Technical paints
Release Date: 29th January 2020
Issue Price £7.99
Total Value £15.00
Total Saving £7.01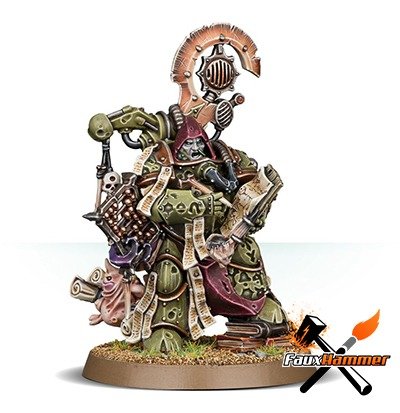 What did you think of this Article? please let us know in the comments.
If you like what we're doing here you could really help encourage more content with a share on any social media platform.
Click the share links at the bottom of this screen (or on the left for computers and tablets)
Want to keep updated with the blog? You can subscribe in the sidebar for RSS or by email below
(Sidebar is below the article on Mobile Devices)