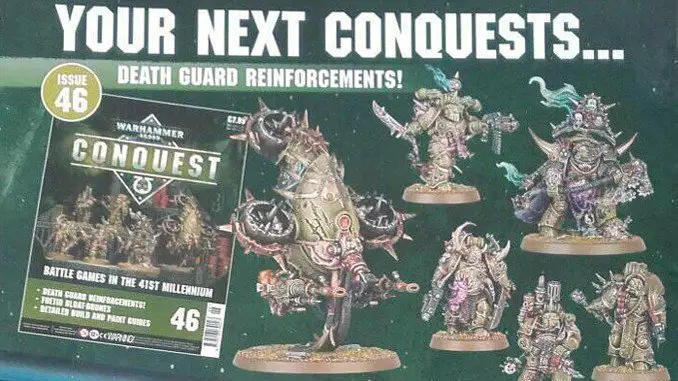 Here are two absolutely incredible issues back to back. The contents of issue 46 & 47 feature some excellent value you simply can't pass up. Check out the rest of the leaked content to see what's coming up. But for now. get those pre-orders in dor these upcoming issues from Forbidden Planet (for £7.49 each, it's only a 50p saving, but over several issues, this adds up).
Note: if you order 3 or more issues, the postage cost seems to be fixed no matter how many issues you get.
We have a great Warhammer Conquest community on Facebook so please come along and join in the live discussion, show off your models, ask questions and get the latest news from the community itself.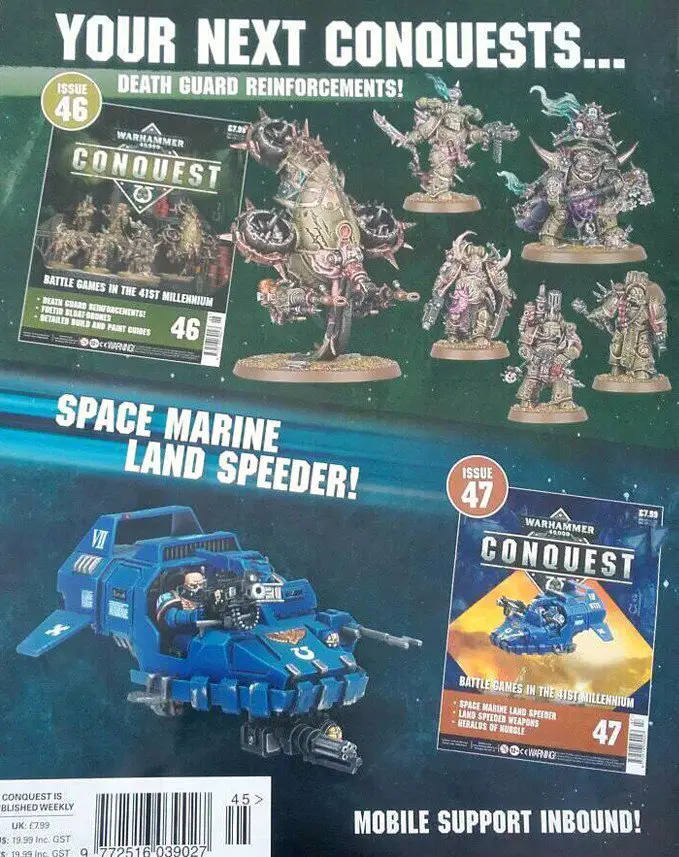 The leak initially told us that the below contents were part of Issue 33, but that moved along to Issue 34. Then it was switched to this issue when the original contents of 46 were brought forward.
Lord of Contagion
4 x Plague Marines
Issue Price £7.99
Total Value £11.88
Total Saving £3.89
This is Sprue C from the Dark Imperium Boxes Set. Like with issue 16 the Total Value comes from the cost of Dark Imperium Divided by the 8 sprues in it. But the value of this set is much, much greater than £11.88.
A Bloat Drone alone is £30 (but you do get much more customisable options with that retail version).
3 Plague Marines are anywhere from £10 for 3 easy to build models to £25 for the reinforcements set. And here you get 4 complete Plague Marines.
I was worried that some parts of these Marines weren't on Sprue C as an earlier issue asked us to hold on to some parts for some later models. but these parts are for the Marine that comes with the pox walkers in Issue 60.
And the Lord of Contagion is a huge model exclusive to the Dark Imperium boxed sets and its individual value is anywhere from £17.50 for a Plague Marine Champion to £25 for something equivalent in size like Typhus.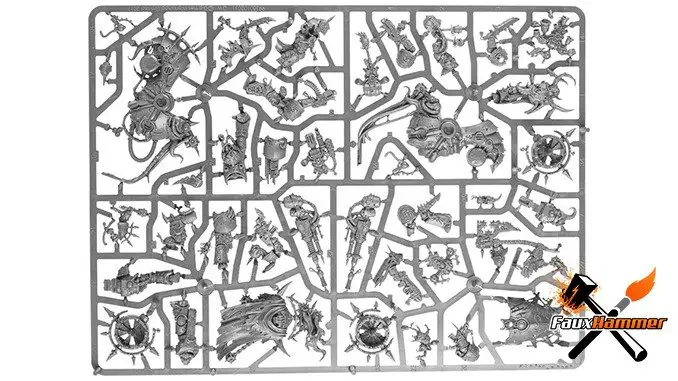 An oldie but a goodie,
Issue Price £7.99
Total Value £18.50
Total Saving £10.51
A Land Speeder will usually set you back £20. So you're saving over half on this model. (depending on what you want to build)
There are 2 Land Speeder sprue kits. We expect this is the simple and fixed Land Speeder Tornado kit (from 40k 3rd edition) which does not give you to add the Twin-Linked missile launcher. The £20 retail box (which was an upgraded sprue released in 6th edition) allows you to also make the Land Speeder Typhoon. This has the side-mounted missile lunchers, a selection of front-mounted weapons and some chapter badges. You can get the missile launchers & weapons etc on eBay if you wish to upgrade.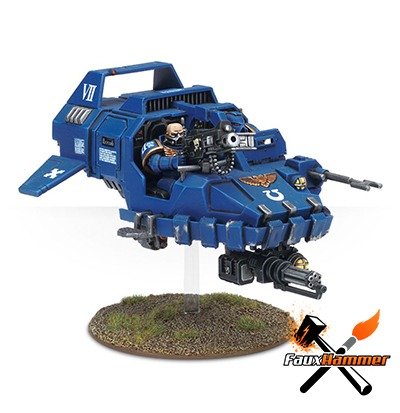 How are you getting on with painting your conquest minis? let me know in the comments. I've just finished another set of models. for my Army painter review.
(Drag left/right to rotate image)
To make images like the one above, check out the Foldio 360.
We'll continue to provide updates as changes are identified. Keep an eye on the full lineup article for changes.
Follow FauxHammer by subscribing to the site (below). You can also follow on Twitter or Facebook for the latest updates.
What do you think of the upcoming goodies? let us know in the comments.
Summary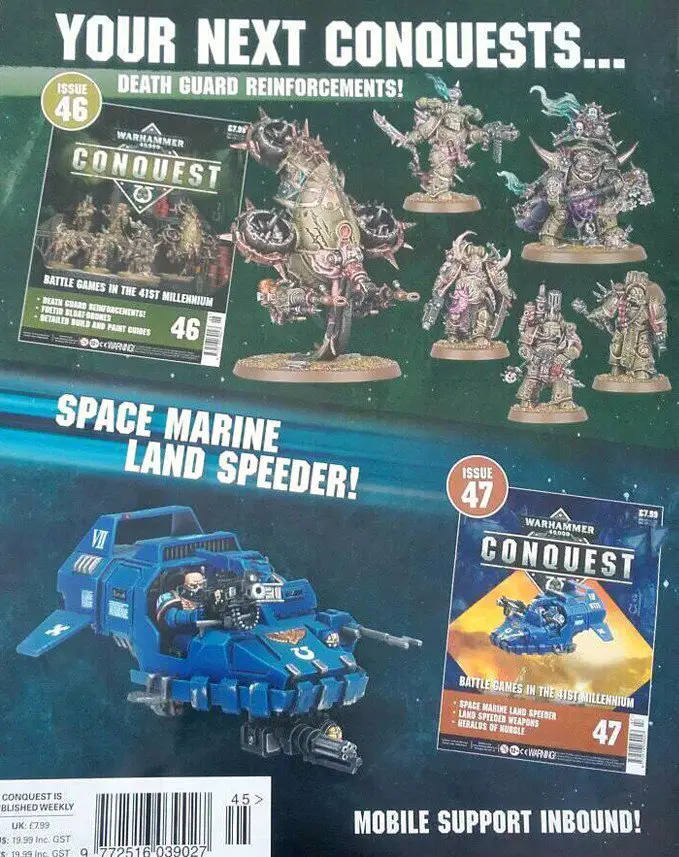 Article Name
Warhammer Conquest: Issues 46 & 47 Contents Confirmed
Description
The contents of issue 46 & 47 feature some excellent value you simply can't pass up
Author
Publisher Name
Publisher Logo