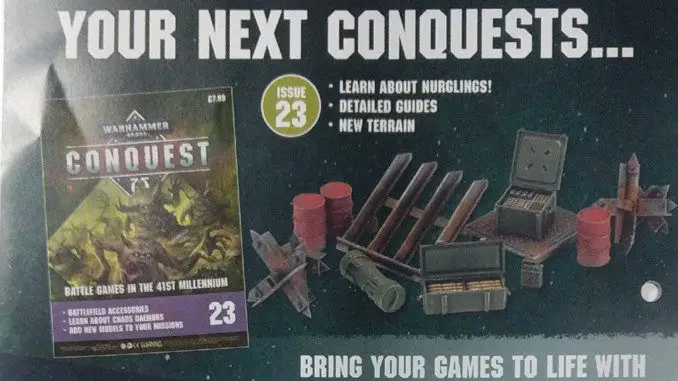 After a long wait, I finally got my 6th delivery from 40,000 Warhammer Conquest Magazine. Just like the last delivery, I can now confirm the contents of the next 2 issues.
Join us on Facebook to talk about Warhammer 40,000 Conquest. Discuss the latest news, issues and share pics of your models to get community advice.
Along with the leaked list of all 80 issues contents, and the fact that the model in issue 24 is part 1 (presumabley of 2). We can now take a darn good guess as to the content of issue 25 aswell.
Thanks to issue 22 we know for certain what's coming in 23 & 24 (and probably 25).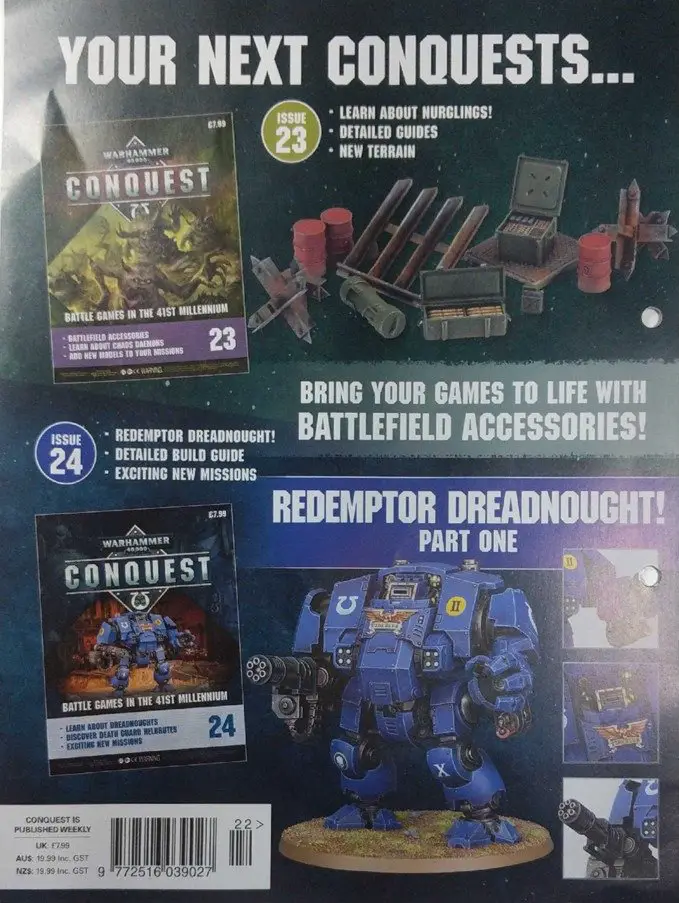 Battlefield Accessories Set
Issue Price £7.99
Total Value of Contents £12.00
Total Saving £4.01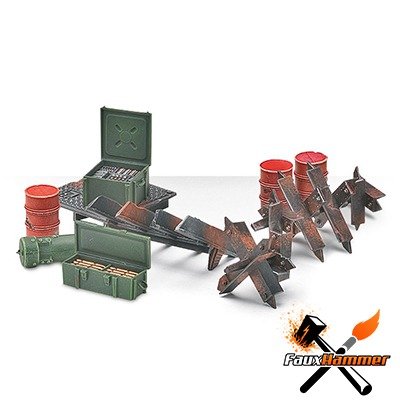 Warhammer Conquest Issue 24 & 25 Contains
Issue(s) Price £15.98
Total Value £23.50
Total Saving £ 7.52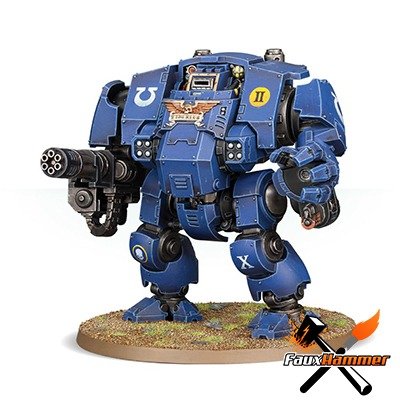 We believe from the leak of the full collection that following this in issue 26 we will also see 2 more paints Abaddon Black & Reikland Fleshshade. Only time will tell.
In the near future when issue 26 hits the stores we will be able to confirm what is coming in issues 27 & 28.
Follow FauxHammer by subscribing to the site (links in the sidebar or below the article on mobile devices). You can also follow on Twitter or Facebook for the latest updates.
What do you think of the upcoming goodies? let us know in the comments.