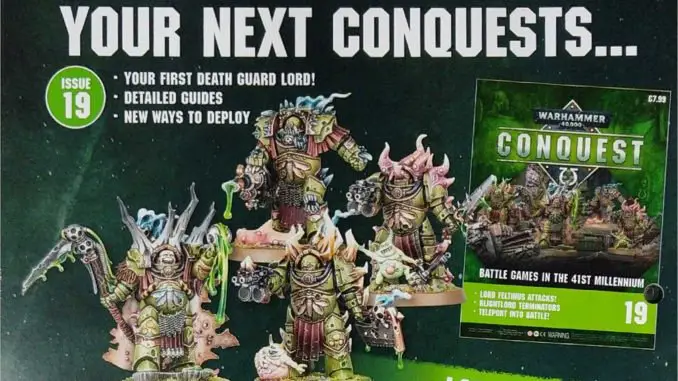 For those of us waiting for eagerly awaiting the next delivery of Warhammer Conquest magazines. the best thing to look forwrad to is the items you get that you didn't know about
Each issue gives a preview of the next 2.
Thanks to issue 14, I knew that this month I would be getting a Biologus Putrifier in issue 15. Followed up by Two Intercessors, Two Hellblasters and an Inceptor in issue 16.
Join us on Facebook to talk about Warhammer 40,000 Conquest. Discuss the latest news, issues and share pics of your models to get community advice.
I didn't expect A second Munitorum Container kit in issue 17 or the Rackearth Flesh & Mephiston Red Paints in Issue 18.
And now thanks to issue 18 we know what's coming in 19 & 20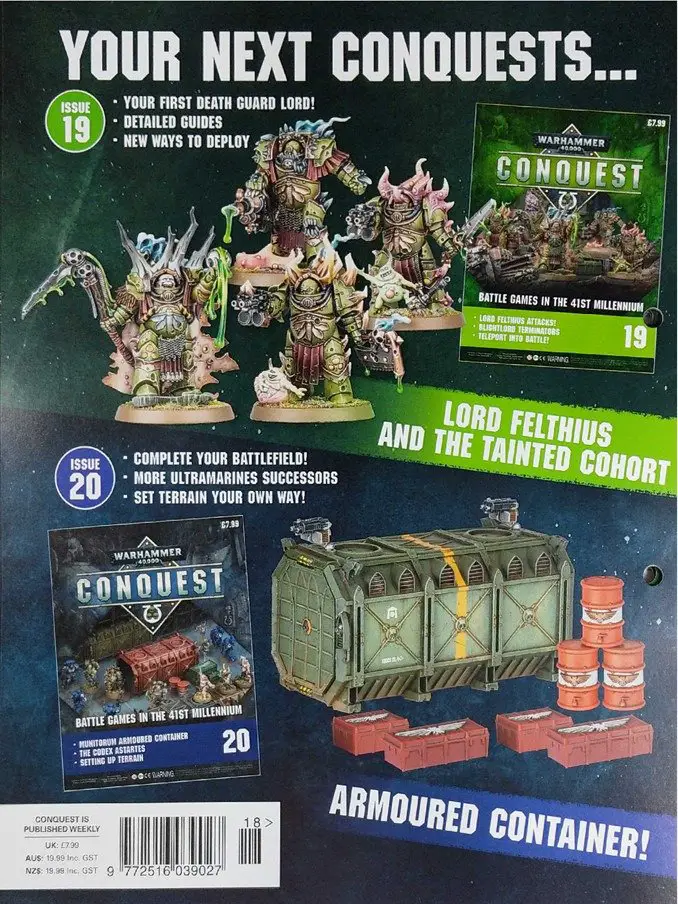 Issue 19 Contains
Death Guard – Lord Felthius
Death Guard – The Tainted Cohort
RRP £24.99
Issue 20 Contains
Another Munitorum Armoured Container

(with 3 promethium barrels and 4 Supply Crates)
RRP £10 (based on the being 1 part of a pack of 3 which costs £30)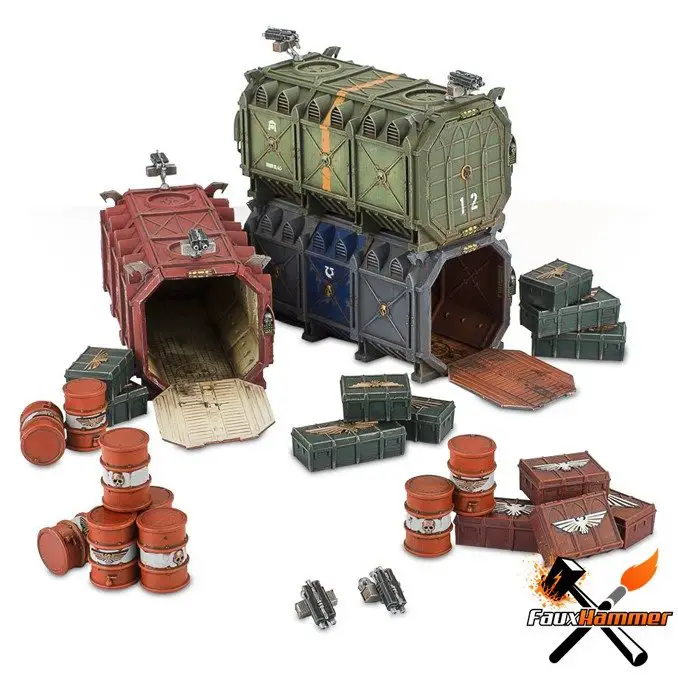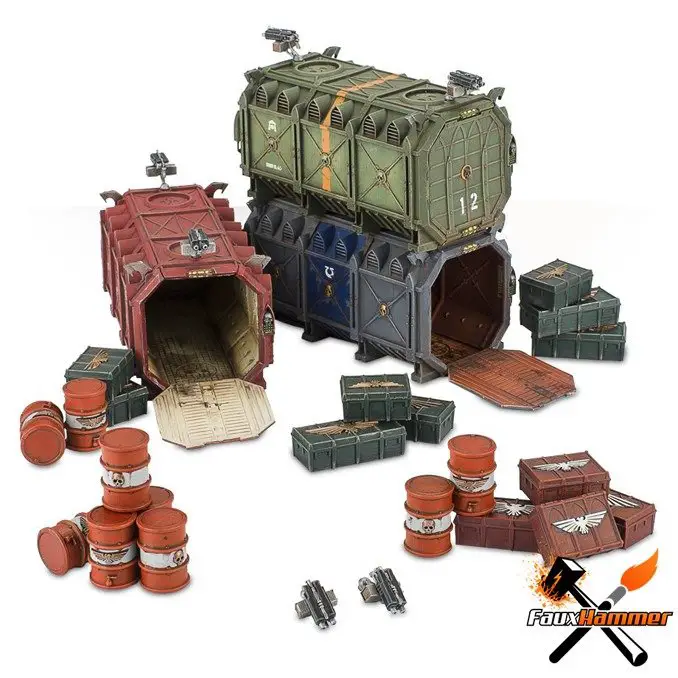 We know from the images of the full collection that we are getting 3 of these within the planned 80 issues so this should be the last of them.
In the near future when issue 20 hits the stores we should be able to see what is coming in issues 21 & 22.
Follow FauxHammer by subscribing to the site (links in the sidebar or below the article on mobile devices). You can also follow on Twitter or Facebook for the latest updates.
What do you think of the upcoming goodies? let us know in the comments.
Summary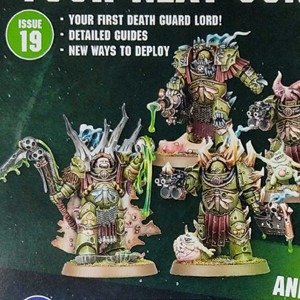 Article Name
Warhammer Conquest: Issues 19 & 20 Contents
Description
Issue 19 Contains - Death Guard - Lord Felthius & Death Guard - The Tainted Cohort Issue 20 Contains - Another Munitorum Armoured Container (with 3 promethium barrels and 4 Supply Crates)
Author
Publisher Name
Publisher Logo