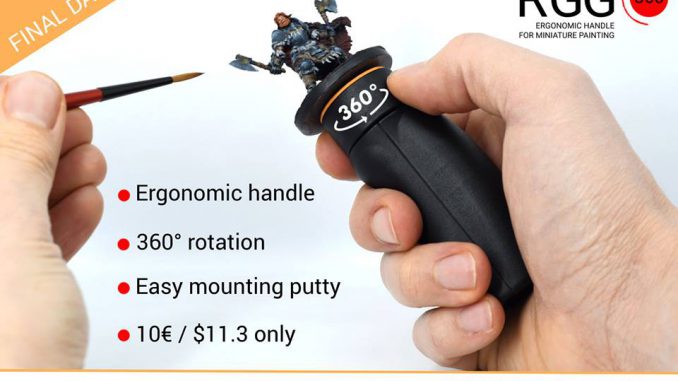 For anyone who hasn't been following along, we have been updating you all on the progress of the latest successful Kickstarter Campaign from Redgrass Games.
See the previous news
After storming out of the gate with some the Everlasting Wet palette and following up with their own brush set. Redgrass Games have now smashed their latest Kickstarter by beating their funding goal by four times. and that's with just under 48 hours to go!
We were expecting to get a hand's on sample, but we due to a routing error it went back to Redgrass. (I know I'm new on the Hobby scene still and am still to earn credibility, but I can show pictures and comms to prove this was the case).
I should still be getting it, so I can give my impressions before they are available to the general public.
Anyway, check out the Kickstarter now to get one, and also to get deals on their existing products when bought alongside the RGG 360.
See the latest updates on Facebook
So if you're interested in a new painting handle, why not give it a look?
What did you think of this article? please let me know in the comments.
If you like what I'm doing here you could really help encourage more content with a share on any social media platform.
Want to keep updated with the site? You can subscribe in the sidebar by email or RSS
(Sidebar is below the article on Mobile Devices)