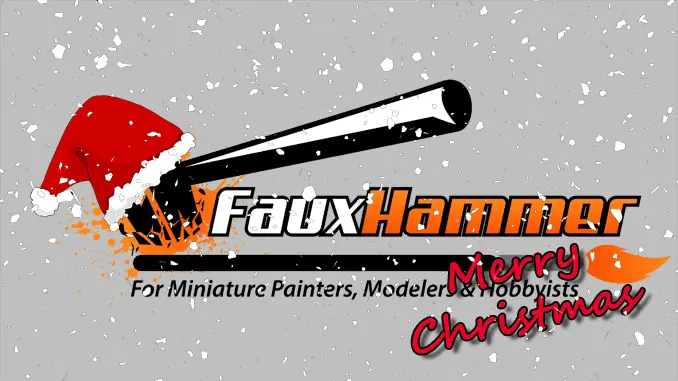 Well, hasn't 2020 been an absolute Fuster Cluck? But for the hobby space it's actually be overwhelmingly positive. Our community as a whole has grown considerably, driven by people desperate for stay at home hobbies.
Lets all come together and kindly request 2020 to go F itself and look forward to what 2021 has to offer. Here's a round up of our year and what we have to look forward to in the next.
Click this link & buy your hobby stuff from Element Games for the UK & Europe to support FauxHammer.com – Use Code "FAUX2768" at the checkout for double reward points.

Our Affiliates / Hobby Stores
FauxHammer.com – Year in review
You know what, it's insane looking back over the brief history of FauxHammer.com. It was only in the new year 2018/19 where FauxHammer.com moved from getting about 1000 visitors a month to 24k. Now only 2 years later at the same time, we are seeing in excess of 150,000 views every month. Just WOW!.
So a massive thank you to all of you for sticking with us, supporting the site and sharing our work to help us grow this large.
When I first started this venture it was all about writing a few detailed guides aimed at helping people all over the globe. Writing things in a globally-agnostic way so that you could follow them no matter what country you are in. Then I got a bit cheeky after writing guides on the Best Brushes, Airbrushes and paints (along with some others) I reached out to manufacturers and asked "can we have some free stuff". Well to our surprise, they pretty much all said yes!
So I started 2020 with more than a small backlog of products I needed to review and some great relationships built with these incredible brands.
Now we are getting new products to review on a regular basis and are supported by numerous new top-tier kickstarted projects reaching out to us for coverage. and so far, the ones we have covered have done amazingly well!
Here's a summary of what the site achieved this year;
Over 1.6 Million Views!!!! (wow!)
105 new articles
Over 60 new products reviews
We are now reviewing every new hobby tool that comes out as it comes out
Reviewing every major Games Workshop Release as it comes out
We now have a writing team!
We (actually, I) narrowly avoided financial ruin with thanks in no small part to the incredible community we have that kept us afloat during our worst time due to immature business management by me!
Site loading time is now over 1000% faster
Site is now available in 4 additional European languages, German, French, Spanish & Italian. With French Translations being written directly by Archonaess
Launched The FauxHammer Awards, showcasing the best products available in 2020 for various hobby categories.
So what's on the cards for 2021?
For me I'm looking to do a lot more on YouTube, so subscribe now. I know that we write incredibly long-form articles and in this day and age it's not the best way to digest content for many. So I'm looking to cover a lot of this in video format. I know that reviews aren't a massive deal on YouTube but I'll be showing off the benefits of various tools in more of a tutorial form.
This will be an extension of the site in a supportive format, not a replacement or direct copy.
Additionally, tutorials and guides will be back in a big way, we have a ton of products now, it's time to show you what it can actually do… In guide form.
Reviews will continue, we still have some things on the backlog, big things that are taking a while to get through, such as 4 ranges Vallejo paints and Scalecolour to name just a couple.
Mortal Realms will continue, we still have a great relationship with Hachette so we are gonna be getting updates on upcoming issues to you and exclusive extras as soon as they are ready.
And we may or not be releasing a product. We are in very early talks in something which we are looking to release. (When I say early talks, I literally had the first introduction meeting today).

It's not gonna make waves or be anything totally new to the scene so don't go too wild with excitement. But it is something we think will be useful to our audience. Assuming we get the details worked out.
This may be the first and last you hear of it…
VoltorRWH's Highs and Lows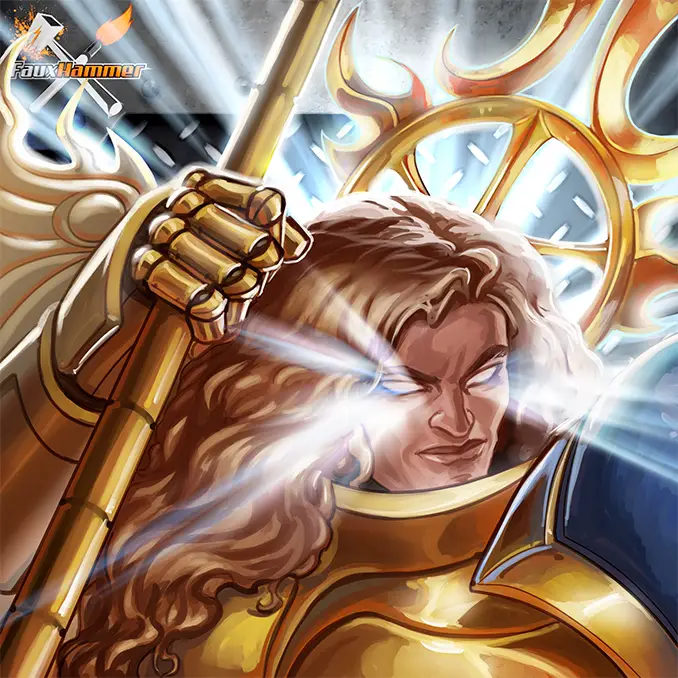 Okay, let's cut to the chase.
2020 has been dreadful.
My year got off to a pretty rubbish start with the death of my beloved Fearghas, a five-year-old tabby with a heart condition, brought into my life by my awesome partner of ten years, Lizzie.
It got worse when I was turned down for a promotion (funnily enough, the interview for which happened the day after I found my dead cat), and then to top it all off, Covid hit and I was told I couldn't go and sit in the pub with my mates after work anymore.
I was going to the gym twice a week, every week, but Covid stopped me doing that. I went running for a while, but getting up early, running, and making it to my desk at home in order to log in ahead of time so my boss didn't snarl at me over MS Teams became difficult, so I opted for staying in bed. When I finally plucked up the courage to try again a few weeks ago, on my first run in about six month I broke my foot.
But it's a weird one. The day we took Fearghas to be cremated was the fateful day that I picked up issue two of Mortal Realms. You know, the one with the Myrmourn Banshees? In order to soothe the soul, I was in Tesco, looking for sweets, alcohol, and the ingredients to make homemade pizza, when the magazine caught my eye. I needed something to do to take my mind off how utterly miserable I was.
A year later, here we are.
I'm going to start with some hobby lows. There aren't many at all, but there are a prominent few.
The first, and most important, is the female space marine controversy that choked by Twitter feed for most of October and November. Seriously, if I pay £30 for a box of Intercessors and want to stick some female heads (that I've also paid for) on them, I will. It's my money, and I'm not hurting anyone.
Also, it's 2020. Get over it.
The Ring was also a bit of a let down, and the sooner I forget the humiliation I suffered for the Magnifying Eyeglass Headband review, the better. The Ghost brushes were a wild ride from start to finish, but ended on a lower low than I would have liked.
My good points are easy.
The first is reconnecting with this hobby. I'm a huge fan of the creative arts and any form media that offers the artist an opportunity at expression – or the casual hobbyist a chance at relaxation.
Of course, there are a ton of products that have left me blown away: the Command Edition box and Redgrassgames Everlasting Wet Palette being two of the most worthy contenders, and the Shadow and Pain box was a blast as well.
But the stand-out for me has to be the Squidmar brushes. I've now painted 1,500 points of Space Marines, a heap of Nighthaunt, a bunch Ossiarch Bonereapers, and begun making in-roads into my 2,000 points of colourless grey plastic Necron army with the M alone (seriously, this brush is incredible).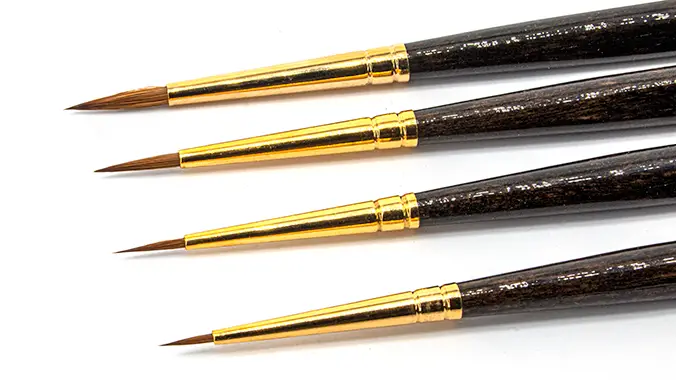 Finally, my biggest hobby high of 2020 has to be joining the FauxHammer team.
I've always wanted to be a writer. One of my earliest memories is of being around two or three years old and writing a page-long story (there was a big picture taking up about half the page, I wasn't a prodigy) about a Dalmatian called Sam who went into the garden to go to the toilet.
We all have to start somewhere.
This is the first chance I've had to open my art, my passion, the thing that brings me joy, up to a wider audience – and that's not all. Every person on this team pushes me to be a better writer and hobbyist. If it wasn't for each of them, I wouldn't have progressed even slightly as far as I have done over the last ten months.
I want to say an enormous thank you to everyone: Ben, Lauren, Michelle, Trevor, and Etienne for motivating me to do better, and to you, the reader, for taking the time out of your day to look at the words I've written for you.
It's cliché, but so true: you have no idea how much it means.
But most of all, the biggest thanks goes to Ross for taking a chance on me. There aren't words to do justice to the gratitude I have, and similarly there isn't language to express just how grateful I am for all the help you've been, and for introducing me to the amazing people on this team. You are a wonderful, thoughtful, and only occasionally insufferable person, and you don't get even a flicker of the credit you deserve for what you bring to this community. So, thank you.
A round of applause for Ross!
Zeniphix's Highs and Lows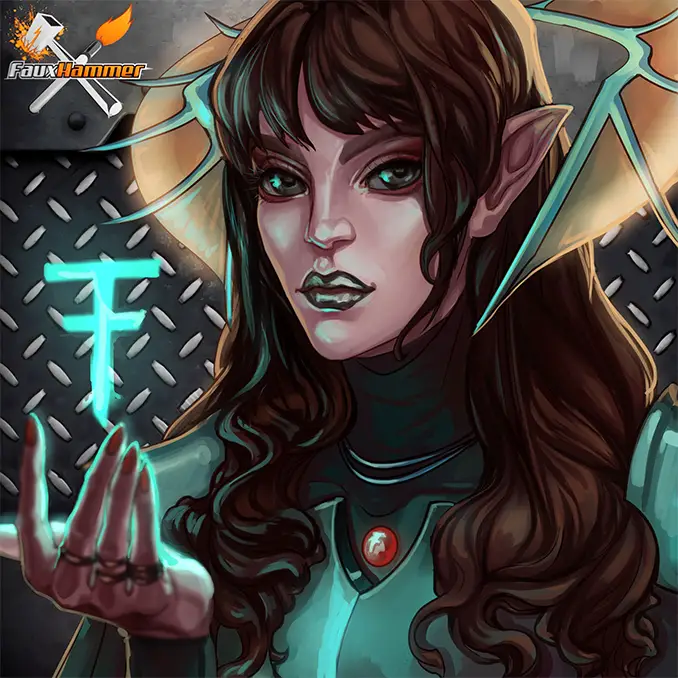 2020 has been a very crazy year. With Covid19 causing havoc, this year has been a struggle for many.
I am very lucky to have not been too affected by what has and still is happening. I'm studying for my GCSEs at the moment, lockdown meant I had to do online learning which was very boring.
It was over lockdown that I found this amazing opportunity. The prospect of being a writer excited me as I have always loved writing and I wanted to contribute to this brilliant community… and here I am. A writer!
I have achieved a lot over this year: –
Became a writer
Got an article published
My painting skills have greatly improved
Learnt how to use WordPress
Met a brilliant team of fellow writers
So, what's to come in 2021? Well, there are many more reviews to be written and I hope to write a painting tutorial aimed at beginners. I know how hard and daunting it can be to get started, so simple guides and tutorials would be really beneficial to this audience. This is one of my main aims with articles, to encourage and help beginners.
Lastly, I owe an enormous thank you to Ross for this amazing opportunity and all the support he has given me. Also, a big thank you to the writing team, Rob, Ben, Michelle, Trevor and Etienne for all their advice and they have motivated me to keep improving my skills.
Thank you, to you, the reader. Without you none of this would be possible.
Thank you all and hopefully 2021 will be a much better year!
Oberael's Highs and Lows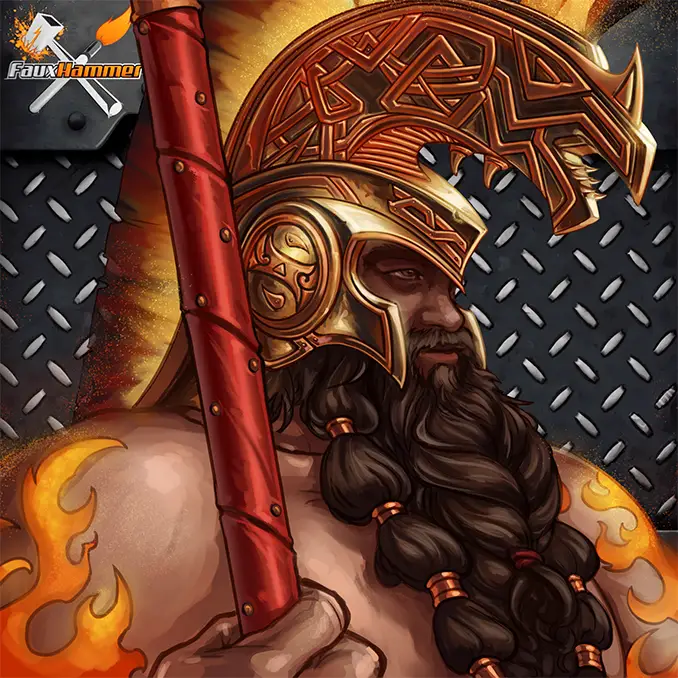 2020 was undoubtedly a horrible year for most everyone. Often for various different reasons, but the shadow cast over everything by the pandemic is undeniable.
I lost my grandfather in January. Not to COVID-19, from what we understand. He lived a very good life and managed to reach the great, old age of 95, but losing somebody stings no matter what. Shortly after that, I found out that a friend of mine passed away very suddenly and unexpectedly. That was hard.
Then, the lockdown came into force.
Because my son is still tiny and therefore not eligible to go to school or nursery, I had to shift gears, stop working my regular job, and started my commission painting business – Ashenhold Art – to allow my wife to continue working whilst I could be on standby for the baby.
We were in the middle of trying to sell our flat when the world shut down entirely. During lockdown, we were informed that the house we were buying had been put back on the market without our knowledge and that the sellers had accepted another offer. That was a real gut punch.
But, we finally found a house that we loved, and after a month of hell dealing with banks, mortgage brokers, conveyancers – and having to put all of our worldly belongings into storage for a week, only to move them all out again because such a mess was made of our move – we are settled in our new home!
Brutal a year as this was, my story is simply one of millions – possibly billions – of similar tales. Check in on your friends and family. Help people in any way that you are able to. We certainly would not have gotten through the trials of 2020 without the love and support of our friends and family. If you're reading this, you know who you are and I will be forever grateful to you.
Anyway, on to more lighthearted stuff!
It's been a banner year for miniatures, to be sure. Games Workshop has been absolutely knocking it out of the park this year with some incredible stuff. As far as miniatures go, here – in no particular order – are some of my highlights of the year:
Mega Gargants
Scions of the Flame
Myari's Purifiers
Jakkob Bugmansson XI
Space Marine Assault Intercessors
Blood Bowl Season 2
Starting Ashenhold Art has been quite the journey, too. It has meant that 2020 has easily been my most productive year as far as painting goes, and the silver lining of lockdown et cetera has been that I've been able to spend more time with my son than I would have under normal circumstances.
Ashenhold Art has also pushed me to hone my craft more than I ever have, and I feel that I've taken the biggest leap forward in my painting since I began back in 2012. I've taken the plunge and even tried entering some of the online painting competitions that various groups and sites have been hosting, and even managed to have one of my models featured in White Dwarf for the very first time!
I also started writing for Fauxhammer!
I'm very thankful to Bosshammer for having the opportunity to write for the site. It's been great working with – and getting to know – the rest of the team, and I'm really excited about what lies in store for Fauxhammer this coming year.
As a fluff nerd, I'm really looking forward to the continuation of the Age of Sigmar Broken Realms series. I won't spoil Broken Realms: Morathi for anyone, but it's an incredible book for fluff nerds and gamers alike, it foreshadows a lot of exciting this to come for the Mortal Realms.
A new edition of Kill Team is an exciting prospect. I don't dabble as much in 40k as I do in Age of Sigmar, but I've really enjoyed what little I've played of the skirmish game so far. That it's being modernized somewhat alongside the large-scale 40k is great to see.
Given the patterns of previous editions and their respective lifespans, it's probably not unreasonable to expect a new edition of Age of Sigmar soon. Next year is a distinct possibility, but it could be 2022 given that a lot of release schedules have been blown to pieces by the pandemic.
My Personal Hobby Resolution for 2021 is to paint up my Kharadron Overlords (largely still in boxes on sprues at the moment) and my Salamanders (also largely in boxes on sprues). I'm also hoping to enter more painting competitions and to continue pushing myself to hone my craft.
All the best for Hogmanay and I'll see you in 2021.
Hellhound's Highs and Lows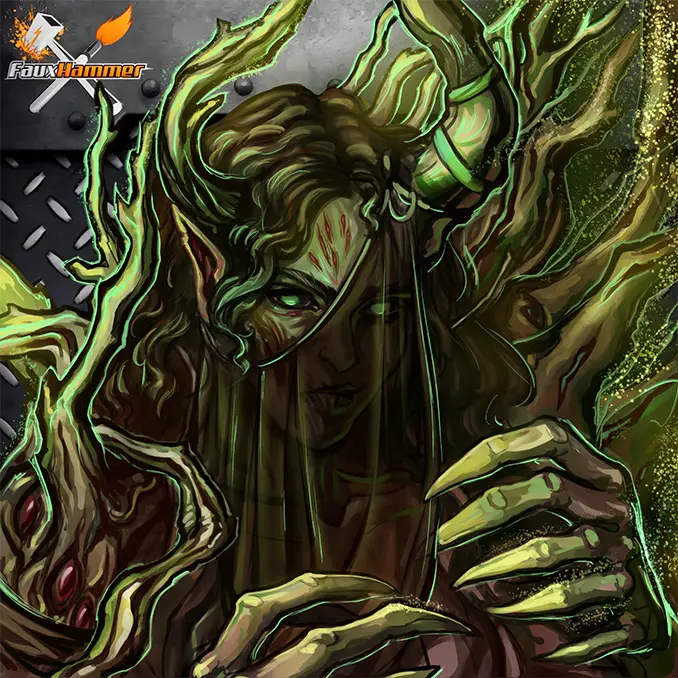 The past few years for me, personally, have been rough. Debilitating disease, death of a parent, seemingly no future for someone who was supposed to be a star law student… The outbreak honestly just felt like just another cone to frantically drive around in this highway to hell we call life. Despite all odds, despite all the bad things, the hobby and the people I meet along the way are what make this all worthwhile. During 2020, I've relearned how to write, though not totally, but much.
Honestly, I can't thank Ross and Rob enough for that. When I get back to England, I'm getting us drinks. I'd honestly lost a lot of my self-confidence after these last few years but 2020 has brought much of it back. And I think I have Fauxhammer to thank for that.
Happy New Years everyone, and remember that we are getting closer to Halloween every day!
Papa's Highs & Lows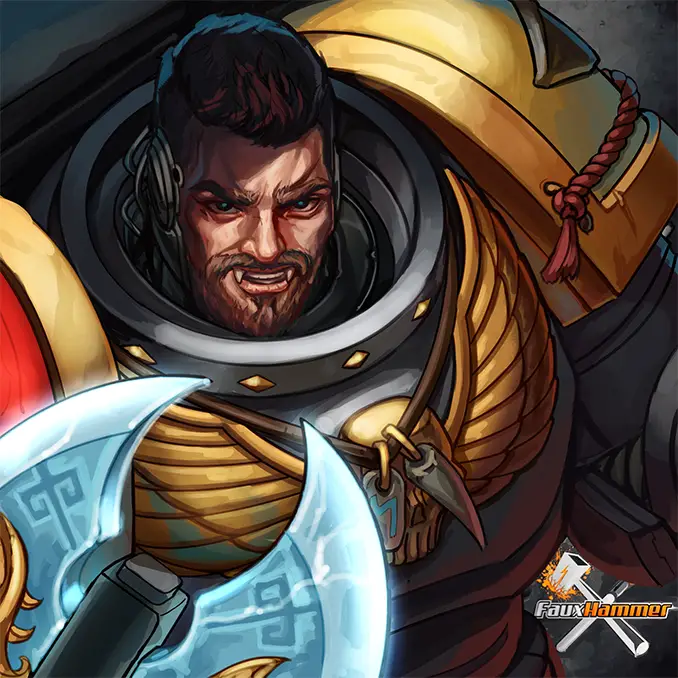 2020 sure has been an interesting year! As it comes to a close, I think it's best to look at the lessons learned and memories made. In this year, I:
started a business,
interviewed and made friends with some amazing artists,
joined a truly stellar crew of passionate hobby writers,
completed my largest commission,
that commission won Best Painted at the Nevada Ultimate Tabletop tournament
took YouTube seriously and found my niche
formed the Hobby House Discord
Next year already has some incredible things lined up, from Secret commissions, to finishing college and having our fourth baby! That being said, I can't wait to see what awesome things pop up in 2021. Thank you all for supporting FauxHammer and making me feel like a welcome member of the family!
Archonaess's Highs and Lows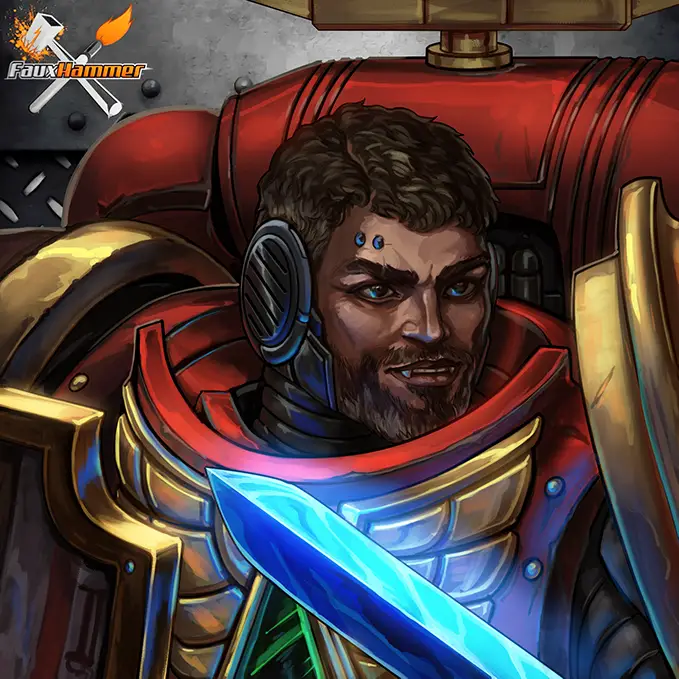 Well I will not list again the reasons why this year was just the worst. I am fortunate enough that it did not hurt me too much and I sincerely hope it had the less negative impact possible on you.
Many exciting things also happened. I became an independent contractor with my own small company (not hobby related). Also, my wife and I adopted a very sick outdoor cat to offer her comfy last days and in the end, she feels much better so… New cat I guess!
But maybe more important I got back to the hobby in February just before the French Lockdown so my sudden lack of social life was less difficult to bear.
I can say that this new start (I played as a teen and always kept a distant eye on 40k) was very lucky. Just at the end of 8th and the start of 9th, so more discounted boxes. I also discovered conquest.
I became a fan of Fauxhammer to chose my hobby gear and for advice.
Lucky again, Ross is just creating a writer team and accepts my help despite my lack of experience. I am now a proud member of the team and got the chance to meet these wonderful people.
I also created an Instagram account (@archonaessminis) to share my painting & modeling journey and find myself having a great time with the community.
Also got two friends of mine (also former players) back to the 40k too so I guess 2020 will be full of epic battles in the grim darkness of the far future.
My hopes for 2021 are, of course, the end of this worldwide mess but regarding the hobby, just more minis to paint, more painting skills and why not some painting contests. I would love to attend one such event.
Click this link & buy your hobby stuff from Element Games for the UK & Europe to support FauxHammer.com – Use Code "FAUX2768" at the checkout for double reward points.

Our Affiliates / Hobby Stores