Artis Opus – Series M Kickstarter Launch
Last Updated on May 12, 2022 by FauxHammer
If you are on the hunt for the best brushes for painting your miniatures, then you must surely have heard of the successful Kickstarter from Artis Opus. With their Series S Miniature painting Brushes.
When we were analysing the top 10 best brushes for painting miniatures, the series S came in at number 7, out of almost 40 other different brush sets.
Artis Opus were lauded for not only having the sexiest brush set with the best presentation. But for also hitting the ground running out of the gate by releasing some incredibly well-received brushes, specifically designed for painting miniatures.
And now they are back with another round by announcing the Series M with their new Kickstarter launching this Monday with the Series M Brush set and more importantly a detailed explanation of their application.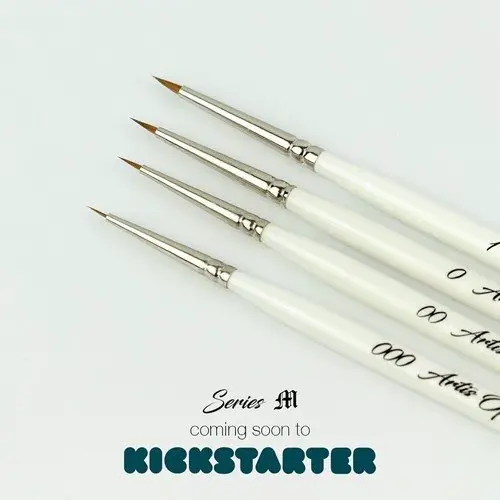 Personally, I'm really interested in the explanation behind these brushes, from the look of the Series M, they seem to be what the Winsor & Newton Series 7 Miniature Brushes are to the standard Winsor & Newton Series 7. Whilst writing the Top 10 brushes article, it was apparent that most people got the Miniature Brushes because they were confused by the name, assuming they were for Miniature Models. When Winsor & Newton actually Market them toward Miniature Paintings.
We don't have to wait long for the new Kickstarter Launch as it's coming this Monday 18th February (At 20:00 GMT)! Which is great because I can't wait! I'll be one of the first in line to grab me a set and I'm hoping they have bundles which offer their Existing Series S brushes at a discount rate along-side.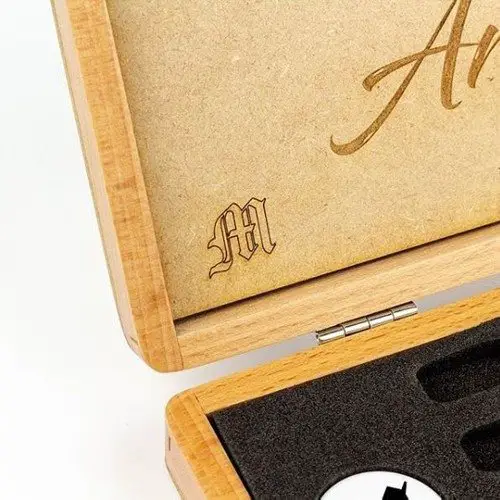 Let us know in the comments what you think of the Artis Opus, we will be reviewing th Series S as soon as we get them and get through the other brush set reviews we have pending! Spoiler alert, there's a lot.
But if you are looking for brushes right now, please check out our Top 10 Brushes for Miniature Painters article.
What did you think of this article? please let me know in the comments.
If you like what I'm doing here you could really help encourage more content with a share on any social media platform.
Want to keep updated with the blog? You can subscribe in the sidebar by email or RSS
(Sidebar is below the article on Mobile Devices)