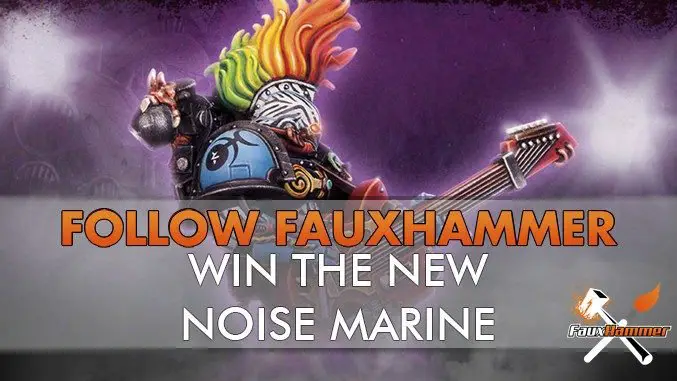 Update 16/04/19: Well, it's done. It took less than 4 months to get to 1000 followers on a social platform. Instagram took the win, with Twitter Taking second place and Facebook in third. Congratulations to Instagram user @rejectsofanvilus who won the Noise Marine.
Recently we've been looking into ways of drumming up some followers. One of the best ideas was to run a competition!
Today I picked up the new Noise Marine from Warhammer World and I'll be happy to give this away to increase the followers FauxHammer has.
To make this a bit more interesting, the competition will be a race and all you need to do to win is to like one or more of our social pages and share this link.
FauxHammer currently exists on Facebook, Instagram & Twitter.
The first platform to get to 1000 Followers wins, Once that milestone is hit the winner will be picked from that platform and from the list of those who do the following;
Facebook
Instagram
Twitter
This may take a day, it may take a year, but the competition is open until one platform hits the 1000 follower milestone.
Terms & Conditions
The Noise Marine will be posted globally
The winner will be contacted before the item is posted and must consent to sharing their Name or Profile and city location on FauxHammer.com – to prove there was a real winner.
let me know what you think of FauxHammer in the comments, be as honest as you like. I'm a big boy
Summary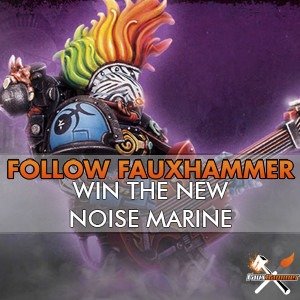 Article Name
Follow FauxHammer - Win a Noise Marine
Author
Publisher Name
Publisher Logo