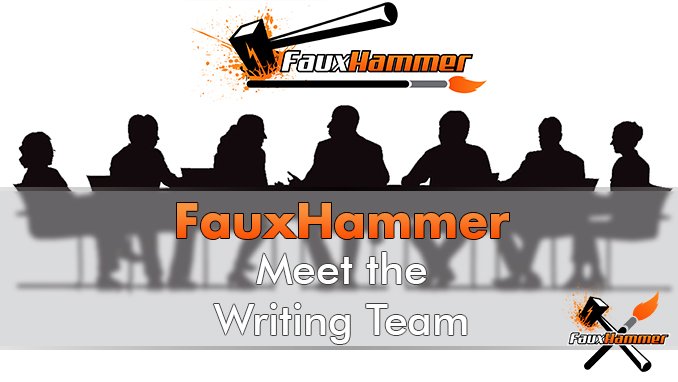 Oooh, this is so cool, a few weeks back I put a shout out in our Facebook Group (Paint Hub) and on our Weekly Updates post saying we could do with more writers as I have much more to cover than I can handle.
//z-na.amazon-adsystem.com/widgets/onejs?MarketPlace=US
CLICK HERE TO CHECK OUT THE BEST HOBBY KIT 2021 HAS TO OFFER
Click this link & buy your hobby stuff from Element Games for the UK & Europe to support FauxHammer.com – Use Code "FAUX2768" at the checkout for double reward points.

Our Affiliates / Hobby Stores
Support FauxHammer.com on Patreon
Like, Comment, Hit the Bell & SUBSCRIBE

Unsurprisingly with the offer of getting some "free stuff". I had a lot of applications.
For better or worse (they've yet to prove themselves) I decided to on-board this lot below. – I just want to say again – I am sorry for anyone who applied and was not taken up at this current time. (but I am still going through applications) .
There were a ton of high-quality articles submit – in fact, there weren't any I didn't like – but (and again I'm sorry) not everyone can be chosen. Rejection is a hard thing to convey, many people have been accepting of our position – some, not so much. I wish everyone well. Part of this role will require writers to be able to take constructive feedback on board.
These guys and gals below really stood out for various reasons and a lot of my decision behind choosing them was more due to their reason for wanting to get on board rather than the content they had submit. (though the latter was also excellent).
If you are interested in joining the team then please just submit a sample product review, guide or tip/tutorial to fauxhammer@fauxhammer.com (as .dox, .docx or .pdf) and we (the team) will review your submissions – Whilst we aren't actively recruiting, we aren't, erm… not recruiting either.
If you think you have something to offer, then please get in touch.
As for now – lets meet the team
FauxHammer.com – Writing Team
There is no order of preference in the list below so please don't take this as my preference of any of the members – this is just the order in which they actually bothered to update the post! so at least you can see who is the laziest.
Admittedly I wrote my blurb last – but I have edit authority which is why I'm at the top.
We have been working behind the sc ens already with some articles queued up – there's gonna be a wider range of content and none of it will be copy/paste from another site with our opinions around it. We are writing long-form guides and reviews as we aim to make this site one of the best hobby resources out there (wish us luck!)
FauxHammer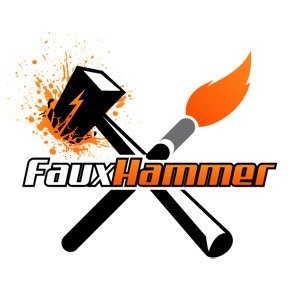 Oh hey – that's my name!
If you know the site you know me – up until now (July 9th 2020) 95% of the articles on this site have been my own work and I am overwhelmed by the response the site has received.
But I need to give a shout out to Brushstroke who kindly lent his painting wisdom for many of our tutorials.
Whilst you know my work – you may not know the real me. My name is Ross – Nice to meet you.
I would be described by my closest friends as an a-hole, but I'm not, 100% a D!*k. (everyone else thinks It's 150%)
Hellhound
Hello, my name is Michelle Bravo-Cano. I'm a Yankee, born and raised in New York City.
I've been in the hobby for four years so far; I'm currently a commission painter (proved my mom wrong when I got money from painting after being told it's not worth it. [it's not much, so she is sort of right]) while working on competition pieces.
I've won some local painting competitions, a few first and third places for Armies on Parade, some Young Devil trophies at Mythicos' Jersey Devil painting competition, and a Finalist badge at NOVA 2019. It's not much to sing home about, but for now, it's OK.
Image – Vincent Van Gogh 1/10 bust, sculpted by Anastasiya Podorozhna, painted by Hellhound (me)
Zeniphix
Hi, I'm Lauren aka Zeniphix. I'm an affiliate writer and live in Somerset, England.
At the moment I'm studying for GCSEs; I study by day and write by night. I'm lucky enough to have the time to combine my passion for writing with my love for miniature painting and all things Warhammer. I have been in the hobby for a couple of years – mainly painting and learning new skills (Image – Arkhan The Black, Mortarch of Sacrament painted by myself).
I aspire to be an influential voice for young people in the hobby. I hope to encourage kids, teenagers and anyone looking for a new exciting adventure to join this amazing hobbyist community. I also want to help beginners to get started – we were all there once!
VoltorRWH
Hi, my name is Rob. I'm 25 and live in Norfolk, UK, with my girlfriend and our pet goblin-in-a-cat-costume. I'm super new to this hobby, late February this year was the first time I picked up a paintbrush and a mini for well over a decade, and ever since my house has become a repository for little plastic people.
I'm a big Age of Sigmar fan, and I've been truly inspired by the incredible talent on display in this community, particularly that found in FauxHammer's PaintHub. I love seeing everyone else's figures, and can't wait to see what everyone else has been painting!
I'm a keen (and far more practiced) writer and post some of my better work here, and once upon a time won an award for a dissertation about ghosts and zombies in Anglo-Saxon England.
Image – Stormcast Eternal Lord-Relictor, painted by myself.
Oberael
My name is Ben and I'm officially the laziest member of the team. I live in Glasgow, Scotland with my wife, my baby son, a cat that thinks it's a god (maybe he is?), and a hyperactive tortoise.
I am an enthusiastic collector of anything dwarf/duardin and particularly enjoy painting monsters and creatures.
For the past couple of years, I've been producing the Unlucky Frog Gaming Podcast with my wife and friends and have had the privilege of attending tabletop gaming events and conventions of all shapes and sizes throughout the UK. This year I launched my commission painting service – Ashenhold Art – and I'm looking forward to entering some of my pieces into competitions.
I'm currently taking participating in D&D and Soulbound campaigns when I'm not painting or running after my son (guess what race my characters are) and I'm looking forward to returning to playing Age of Sigmar again with all the bellicose enthusiasm of a Fyreslayer.
Image – My bad self, painted by my parents.
Archonaess
Hi, my name is Etienne, I'm 34 and live in the Paris area with my wife and our two cats. As you guessed it, I'm the French guy.
Sorry Oberael, I am now officially the laziest, you can't find millenary culture bias!
I have played Warhammer 40,000 in the year 2000 (3rd edition) but stopped very quickly. I am now back in the hobby 20 years later since early February, starting again from scratch, more motivated than ever!
I would like to participate in developing the hobby here in France and making qualitative information more available in French. That's why I joined the team to help translate articles. Please be kind if you still find automated translations, there is a lot of content here, there will be even more now that this great team on its tracks so I'm struggling to keep up!
Image – Foul Blightspawn, painted by myself
Papa
Hey there ladies and gentle-dudes! My name is Trevor Lang and I am a 30 year-old, happily married father of three amazing kiddos! I served in the US Marine Corps from 2010 to 2018. I've only really been a participating member of this hobby community since the middle of 2018, but it has been a wild and crazy ride!
My hobby journey started with a Start Collecting box of Space Wolves. I chose the Sons of Russ because they reminded me of my raucous brothers in the Corps! Anyway, I slapped some paint on those Space Vikings and immediately fell in love. Since then, my collection has grown at an obscene rate. Thankfully someone liked one of my minis and took a chance on a commission with me.
That was when I knew this was something I wanted to do full-time. I was able to enjoy a hobby, push my creativity to the limits, and someone was willing to pay me for it?! Awesome!
Now, a year later, I have a business and a space purely dedicated to commission painting. I have been truly blessed by the people of this amazing community and I am so excited to be a part of something designed to support others that share a similar passion!
amzn_assoc_placement = "adunit0"; amzn_assoc_tracking_id = "fauxhammer0f-20"; amzn_assoc_ad_mode = "search"; amzn_assoc_ad_type = "smart"; amzn_assoc_marketplace = "amazon"; amzn_assoc_region = "US"; amzn_assoc_default_search_phrase = "Warhammer"; amzn_assoc_default_category = "All"; amzn_assoc_linkid = "d6b195b6cd0a8389e636c641364be6a6"; amzn_assoc_search_bar = "true"; amzn_assoc_search_bar_position = "top"; amzn_assoc_title = "Shop Related Products";
//z-na.amazon-adsystem.com/widgets/onejs?MarketPlace=US
CLICK HERE TO CHECK OUT THE BEST HOBBY KIT 2021 HAS TO OFFER
Click this link & buy your hobby stuff from Element Games for the UK & Europe to support FauxHammer.com – Use Code "FAUX2768" at the checkout for double reward points.

Our Affiliates / Hobby Stores
Support FauxHammer.com on Patreon
Like, Comment, Hit the Bell & SUBSCRIBE

What did you think of this Article? please let us know in the comments.
If you like what we're doing here you could really help encourage more content with a share on any social media platform.
Click the share links at the bottom of this screen (or on the left for computers and tablets)
Want to keep updated with the blog? You can subscribe in the sidebar for RSS or by email below
(Sidebar is below the article on Mobile Devices)